This post may contain affiliate links which means that if you click through to a product or service and then buy it, I receive a small commission. There is no additional charge to you.
Debt is a huge problem in modern society; yet it has become a normal way of life. Years ago, the only major debt that people had was a mortgage, but now thanks to the banks offering up credit cards, loans and also things like hire purchase on cars and overdrafts, some of life's luxuries that once took time to save for have now been easily accessible.
When done right, (good) debt can be a big help to you. As long as it is managed, and that you keep up with regular payments or indeed pay off balances in full, then it can help build your credit history and be an asset to your budget. But what happens when things are in not lined up? Here are some of the ways you can get back on track when it comes to your debts.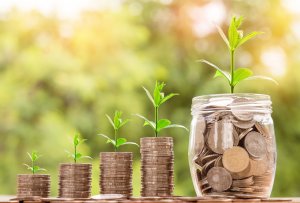 Focus on the balances costing you the most
One of the first things to consider doing when it comes to your debts is to get all of the balances that you owe out and write them down. Do this with the cost in interest as well and make a note of your minimum payments that you have been making.
** Check out this post on the debt snowball method for eliminating debt**
The next thing to do would be to work out how much extra you can pay towards debts. You can either focus on the one that costs you the most in interest (avalanche method) or the one with the smallest balance (snowball method).
It is the simple things that can make the biggest difference.
Think about consolidation and getting a payment plan
Sometimes you need a stricter plan, and that is understandable. This is when consolidating small balances into one loan or payment plan can help to give you that end goal. You get a monthly payment, one interest charge and an end date. What more to like?
This can often be an easy option to consider, but of course, it would all depend on your credit rating and previous history. So make sure you look into this before making any applications as having things decline can work against you in the future.
Seek out debt advice and help if things have gotten too much
For some people, the debt issue can get a little too much, and this is when you may be best to seek out some professional and expert advice.
There are options available to you, and a representative from places like Bennett Jones Insolvency could help point you in the right direction.
There are many things that you can consider, debt plans, repayments and it could help you to finally see light at the end of the tunnel and get you back on the straight and narrow.
Think to the future and budget accordingly
Finally, it is always going to be a good idea to think to the future. This is when budgeting towards your debts and using disposable income wisely can help you to have a brighter future.
Let's hope that these tips help you to get your ducks in a row when it comes to debts.