This post may contain affiliate links which means that if you click through to a product or service and then buy it, I receive a small commission. There is no additional charge to you.
With parents facing bills approaching £230,000 to raise just one child to the age of 21, budgeting is something you'd be wise to think about from the early days. The word "budget" evokes in many a feeling of fear as they just don't know where to begin, especially with so much to buy in the early days of parenting.
There is no way around it though, especially when a little person's very existence and fulfilment rely entirely on you. Can budgeting be more than self-control and ascetic abstention from all things fun? Today I am exploring clever ways for parents to avoid breaking the bank, all the while indulging in smart, efficient solutions to improve their parenting experience.
Smart budgeting
I've written before about my love of the budgeting functionality I get with my Monzo card and app. I like the way I can see my past spending behaviour and use it to help guide my budget going forward. Everyone is different though and what works for me may not work for you, so have a look at these:
Money Dashboard is a free personal finance assistant & budget planner. Linking in to your bank accounts, Money Dashboard gives you a clearer view of how, when and where you're spending your money. You're then in a better position to organise your finances more effectively when you budget for the future. I'm a big fan of the graphs in this app.
If you see budgeting as a team effort, try GoodBudget. Based on the envelope system, GoodBudget allows you to track and divide your spending in different categories, set up limits, and receive suggestions. It can be synced between devices and people, so that you and your significant other will always be on the same page.
Finally, a tool for the undying lovers of pen and paper: Kakebo. This budgeting journal made in Japan allows you to plan your expenses and savings on a monthly basis, all the while reflecting on your past behavior. A perfect tool for mindful spending.
Smart shopping, the Peddler.com way
Mindful budgeting is not all work and no play. Beyond pen and paper or apps designed to track your spending, there is a lot to be said about shopping the smart way. Invest in products that will last longer and evolve with your needs, and say goodbye to unnecessary spending and packaging. That means investing in valuable pieces, items making our lives better and that are worth spending on – and finding the best deals, of course.
Not sure where to start? Look no further, Peddler.com is the place to be! Peddler.com is a social marketplace, an innovative platform for smart shoppers to come together and unlock special deals on their favorite products.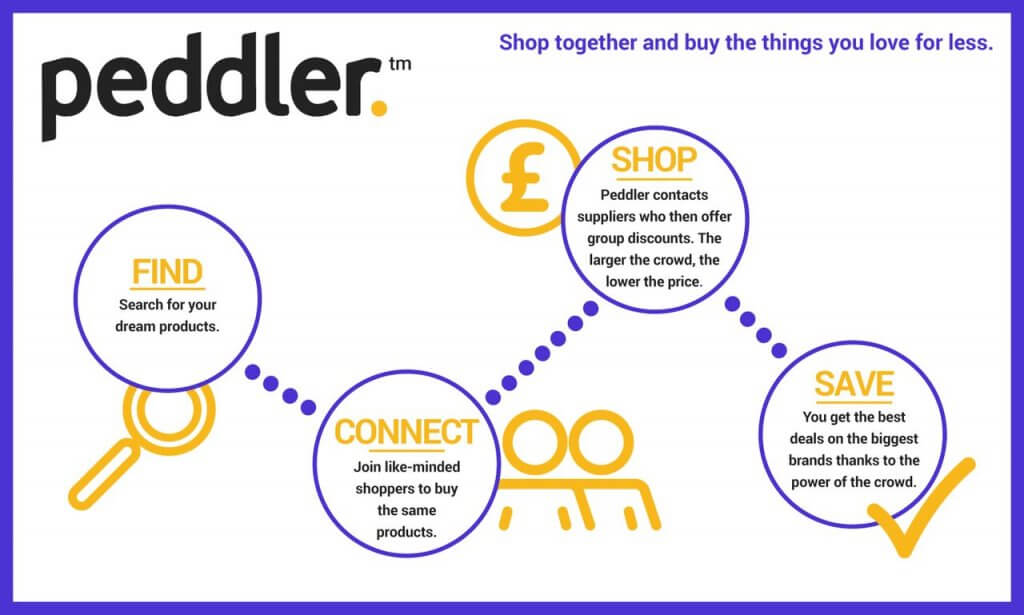 After users express interest in a product, Peddler.com notifies merchants, who then provide offers. The more users decide to purchase the product, the higher the discounts that can be unlocked. In other words: the more, the merrier!
To show you just what great saving you can make on high value new parent items, I have put together this list of some of the best offers available right now on Peddler.com:
From carrycot to pushchair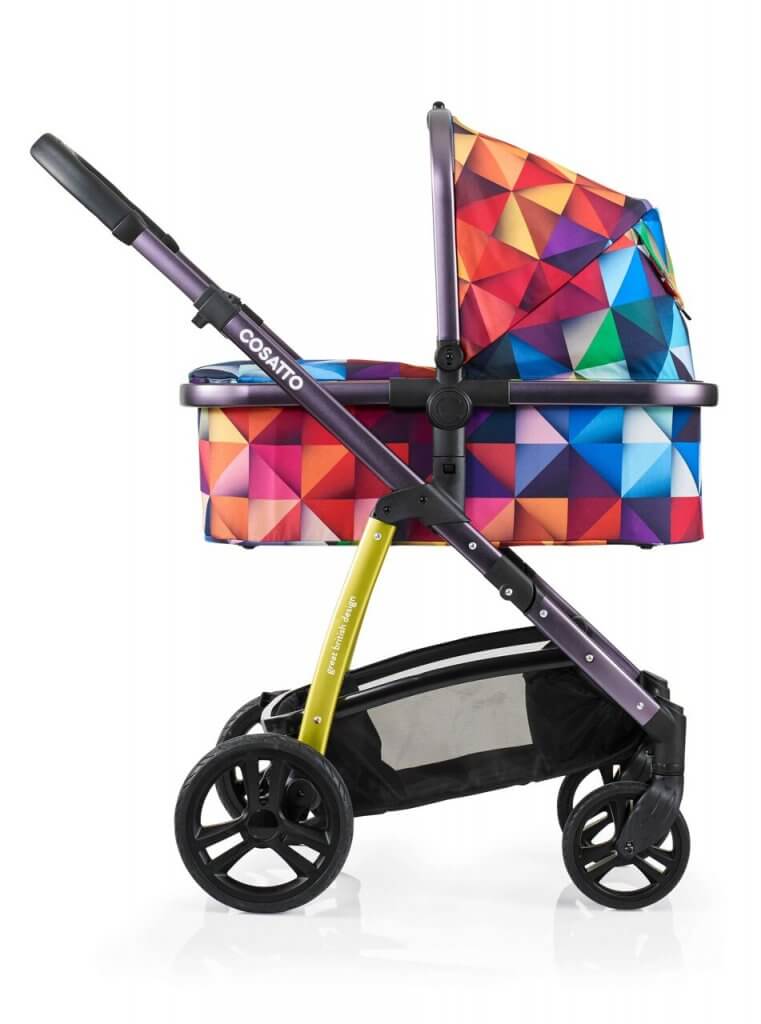 The first years of parenting are bound to take a toll on your finances, with some big purchases to be made up front. Cosatto's WOW Travel System, designed as 3 elements in 1, evolves with your child from birth to 4 years. Comfortable, equipped with quality upholstery in fun colorways, this little jem will save you from having to buy a dozen separate items to take your kids everywhere with you. Available right now on Peddler.com with a 20% discount on RRP. Share it with other smart parents to be to unlock the lowest price!
A timeless bed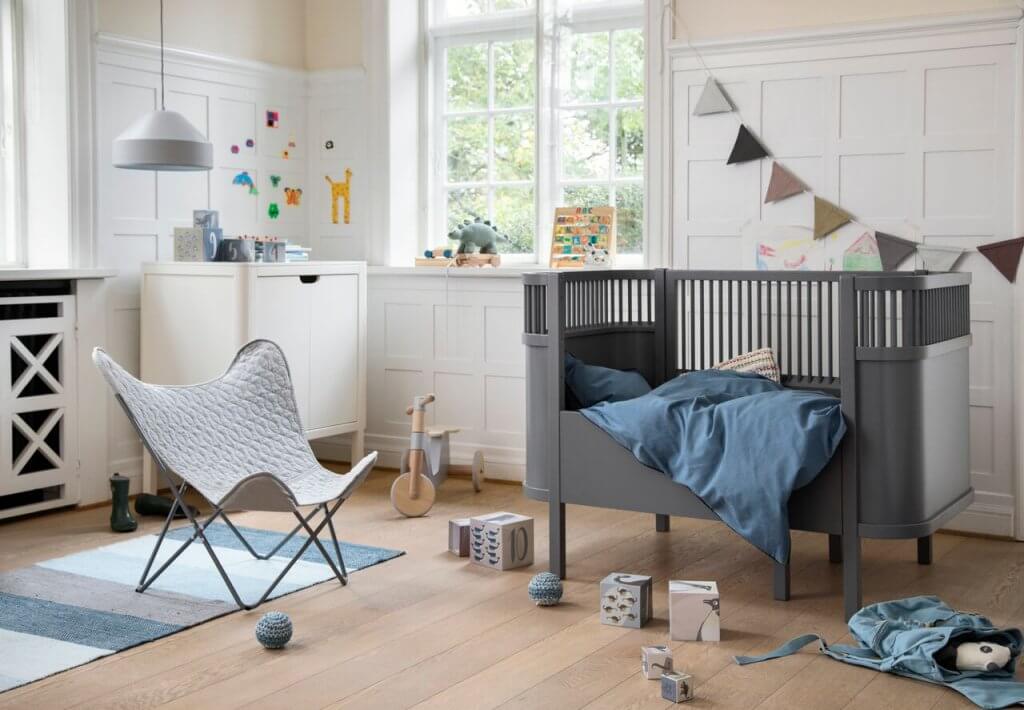 Sebra's Bed is a product of the finest Danish design, made in high quality birch wood. The structure grows with your children, turning from a baby cot to a junior bed for kids up to 7 years. Share this offer with your friends for the opportunity to unlock a 19% discount on RRP!
High chair
From baby food to joining the grown-ups for after-dinner talks, Cosatto's high chair has it all figured out. With a set of 6 adjustable heights and a removable food tray, this chair adjusts to your child growing and can be used from 6 months to 3 years. Share it with your friends to unlock the lowest price and save up to 19% on RRP!
Nowhere for dirt to hide
All parents of young children know that housework is the least of your worries! Forget vacuuming – let Roomba do its thing while you catch up on some sleep while the little one naps. With the lowest price already unlocked on Peddler.com, it can be yours for only £219.
This is a collaborative post.