This post may contain affiliate links which means that if you click through to a product or service and then buy it, I receive a small commission. There is no additional charge to you.
Please be aware that capital invested in an Innovative Finance ISA is at risk and interest and capital returns are not guaranteed. You may want to consider advice from a qualified financial adviser before opening an Innovative Finance ISA.
---
Don't wait to buy property, buy property and wait
I can't remember when I first heard this saying but given my dad has been a professional landlord and property developer for as long as I can remember, I imagine it was one of his words of wisdom.
We have been landlords ourselves for a few years now; property rental is a great source of passive income. However, the government is making it increasingly hard to invest directly in property – with the extra 3% in stamp duty and reduced tax relief incentives. Oh, and there is also the small issue of saving up a sufficient deposit!
So, I have been looking outside the box at how we can invest in property in other ways. And interestingly there are options which don't break the bank like a house purchase would…
Innovative Finance ISAs
You can now invest in residential property development companies through an Individual Savings Account (ISA), which makes the investment even more appealing from a tax perspective.
Innovative Finance ISAs (IFISAs) were introduced in April 2016 to enable individuals to participate in on-line crowdfunding investments. So rather than investing in companies that are subject to stock market listing rules or leaving cash on deposit, ISA investors can invest some or all of their annual ISA allowance in a wider range of debt and lending opportunities which offer different returns.
Like Cash ISAs and Stocks and Shares ISAs, the returns from the Innovative Finance ISAs are tax free. However, unlike the more commonly known and understood Cash and Stocks and Shares ISAs, I find there is often a lot of technical jargon which makes it hard to understand exactly what a lot of IFISAs are offering. I've deciphered one….
Safe As Houses ISA
The Safe As Houses ISA is an example of the new generation of Innovative Finance ISAs (IFISA). You can invest your money to buy loan notes which pay you a fixed rate of interest. These loan notes are held within the IFISA meaning the interest earned is tax free.
Your funds are lent by the loan note issuer to companies who then invest in UK property. These companies generate profits on the purchase (at lower than market rate), refurbishment and selling of specific classes of carefully vetted property within a short time frame (3-12 months). These companies pay interest on the loans – which is how an investor in the IFISA gets their fixed rate of interest.
The Safe As Houses ISA pays a fixed and tax-free return of 6% a year for five years. It is 100% asset backed with no platform or investment fees. It has a fixed five-year term, requires a minimum investment of £5,000, and permits transfers from other ISAs.
Leave it to the specialists
Safe as Houses Property Investments are specialists in the renovation, regeneration and change of use of distressed properties, multiple occupancy properties and gap sites that are all given a new lease of life. The properties are then sold on to become, amongst other things, residential homes, assisted living and care home housing stock.
The people behind Safe As Houses are not "city" financiers or property speculators. Think of them as a non-speculative property wholesaler. They generate returns from the profits made on the purchase, refurbishment and selling of specific classes of carefully vetted property, for pre-determined buyers.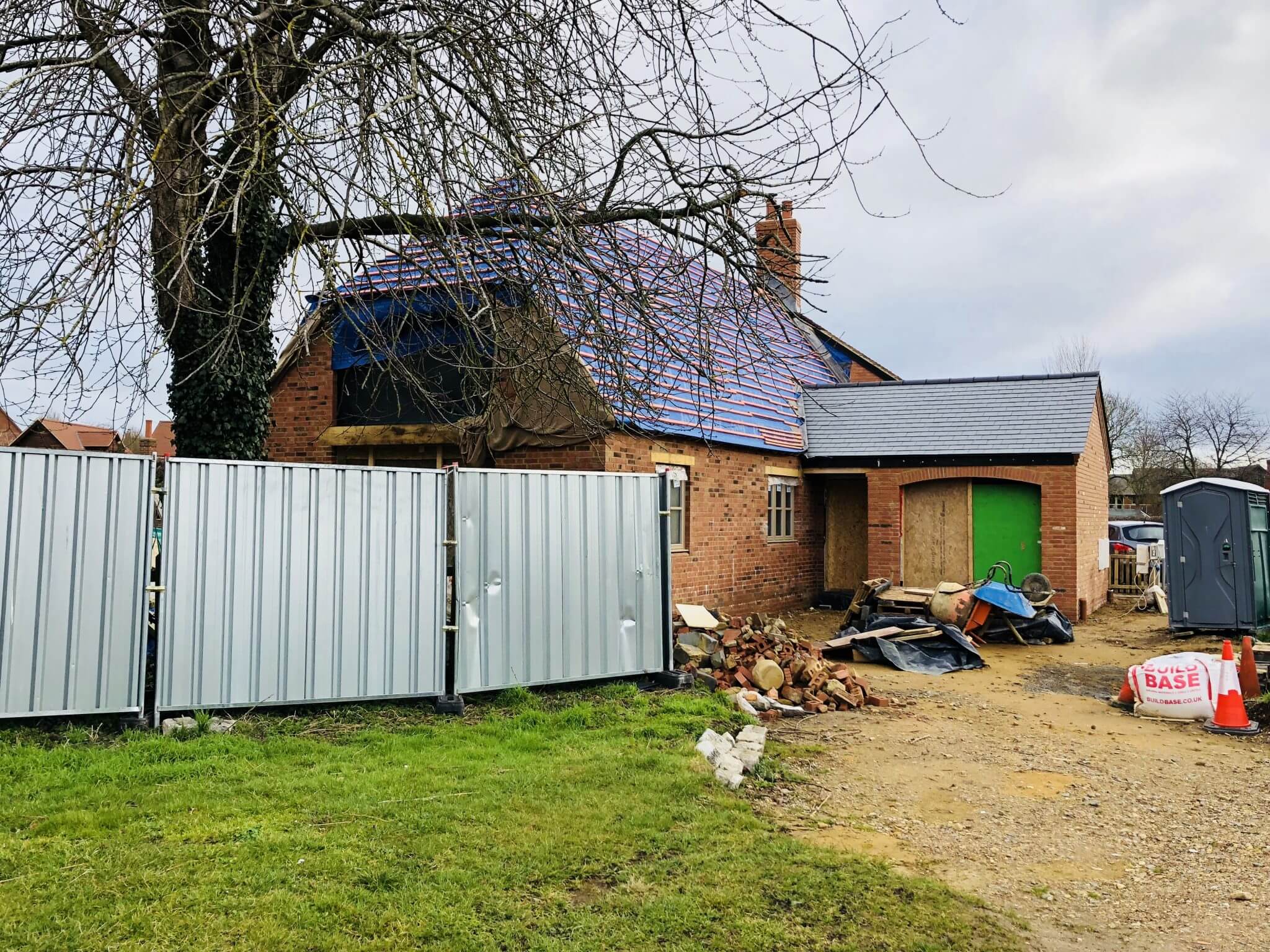 At a time when the housing shortage is becoming more pronounced across the whole of the UK and the country's population is ageing, Safe as Houses Property Investments consider they offer both a financially wise and ethically sound way to invest in the immediate regeneration of existing property. This property includes areas that need it the most and where it can benefit all society including the vulnerable members.
What are the risks?
Your investment return is dependent on the issuer generating sufficient profits to repay the interest and capital under the loan note. Its ability to do so depends on a wide range of factors relating to the property market and the wider economy. The capital you invest is therefore at risk and interest and capital returns are not guaranteed.
There is no recognised market for the Safe As Houses loan notes, so an investor may find it difficult to sell them at an acceptable price or at all. An investor should be prepared to hold loan notes for the full five year term of the investment.
Options, options…
If you want to invest in an ISA, are risk averse and want to know exactly how much money you are going to have in the future then a Cash ISA is likely the best option for you. There is no risk of the value of your ISA declining.
If you want the POTENTIAL for higher returns (remember returns are NOT guaranteed), a Stocks and Shares ISA or Innovative Finance ISA provides the platform; you just need to decide what you would like to invest in.
Low interest rates coupled with the relatively high inflation rate have made me look away from cash for a home for our savings. There are plenty of people looking for ways to make their money work harder for them and I really welcome the advent of these types of products. IFISAs have been around for a couple of years; it is refreshing to see new IFISAs launching and providing more interesting and diverse tax-free investment opportunities.
Commenting on the launch, David Burrows, spokesperson for Safe As Houses ISA Ltd said:
The launch of The Safe As Houses ISA is another step forward for investors looking for more flexibility and innovation in the way they invest. The property market's strong past performance is not necessarily a reliable indicator of how it will perform in the future, but it remains amongst the best performing major asset classes over recent decades.

The executives at The Safe As Houses Group have considerable combined experience in the property sector. The company has tried to put simple protections in place, like the re-investment of 80% of profits. We do this voluntarily as part of our lending criteria, so we do not need to employ teams of staff to implement a complex regulatory regime.

Our business model is based on the belief that keeping things well-managed, low-cost and simple will result in savings and healthy returns for everyone involved. Many investors should be thinking about diversifying their investment portfolio to gain exposure to property regeneration and the Safe as Houses ISA is an innovative way to do this.
This article has been written in collaboration with Safe As Houses Ltd.