---
Do you feel you aren't 'good with money'?
Do you feel overwhelmed and under-confident when it comes to financial decisions?
Do you get confused by all the jargon associated with money matters?
Do you know that you are holding yourself back from changing your behaviours around money?
Do you want to save more for the future, and stop worrying about overspending?
I can teach you.
Let me be your money transformation coach
Think of a money coach as like having a personal fitness trainer alongside you…but for your financial health rather than for your physical health.
---
What does a money coach help with?
Working with me as your money coach will help you to develop a new feeling of freedom, trust, stability and confidence around money. We can work on any number of areas:
Setting financial goals and breaking them down to achievable milestones

Effective budgeting; creating a plan which works for you and which you can actually stick to
Debt management and repayment
Understanding the root cause of your underlying behaviours and feelings towards money

Kick-starting a career change

Figuring out your personal money beliefs and emotions that are impacting your current financial reality, then transforming your mindset about money to create positive change 

Essential money management techniques

Building better money habits which help you to save and then grow your money
---
What's the difference between a financial coach and a financial adviser?
The approach I take as your financial coach is totally different to if you were to visit a financial adviser. 
Firstly, I won't try and sell you any financial products. 
As a financial coach, my primary aim is to educate and champion your success in managing your own relationship with money. I will work alongside you to teach you to master your feelings about money, and instill good habits and new behaviours.
We frequently move in to a mentoring relationship where I ensure that you also understand and can implement the practical steps needed to be able to achieve your financial goals.
I educate you to become empowered and have the tools to make your own decisions.
In contrast, a financial adviser usually creates an ongoing dependent relationship that forces you to rely on them, and pay a retainer or ongoing fees.
I believe financial wellbeing is not just a luxury for the wealthy but a basic need for all of us.
Working with a money coach, you will be encouraged to take ownership of the outcome of the coaching journey. Ultimately, your openness to learn, your ability to acknowledge what needs to change, and your willingness to take action will determine your success.
Accountability plays a huge role in a successful coaching relationship; I will be your cheerleader and guide as you build both knowledge and confidence around your personal finances.
A financial adviser is paid to take full responsibility, based on their expertise, for managing your money. Some people want this when it comes to managing large amounts of money, and I frequently refer clients to financial advisers if they don't want to manage this themselves at the end of our journey.
However, I've come to realise that every one of us places a huge amount of value on feeling in control when it comes to their own finances. Which is why mastering our feelings and emotions around money and being in control of our decisions and their outcomes is so hugely important.
Why me as your money coach?
I've been helping people manage their money better for years informally. With a background in finance, people have always come to me for guidance so this career is a natural progression for me.
In terms of walking the walk, I have multiple sources of income from property and investments, and have been following the path towards financial independence – where I don't have to rely on trading my time for money – for years. I am hugely passionate about helping others out of debt, build savings, buy assets and GROW the money that they have. To enjoy a better life!
As well as being a certified money coach, I am currently studying Neuro-Linguistic Programming, which is a psychotherapeutic approach that facilitates the process of making positive changes and achieving goals in an effective and lasting way. This is essential when we are talking about patterns of behaviour around money which are really engrained for you (our money habits are formed by the time we are 7 years old!)
I've actually always loved numbers; that's no secret. My parents took me for a MENSA test when I was 8 years old.
(I have ZERO common sense however – ask my family and friends who chant 'MENSA, MENSA' at me when I say something utterly ridiculous!)
I still remember my MENSA test now – a lot of it was about being able to see the solution through thinking outside the box. I LOVE this sort of thing! Aside from the fact I've always been a (big) numbers geek, I thrive on being able to figure out patterns, uncover solutions to problems and work through challenges in a logical way to achieve the right end result.
Which makes me a great person to have in your corner as a money coach.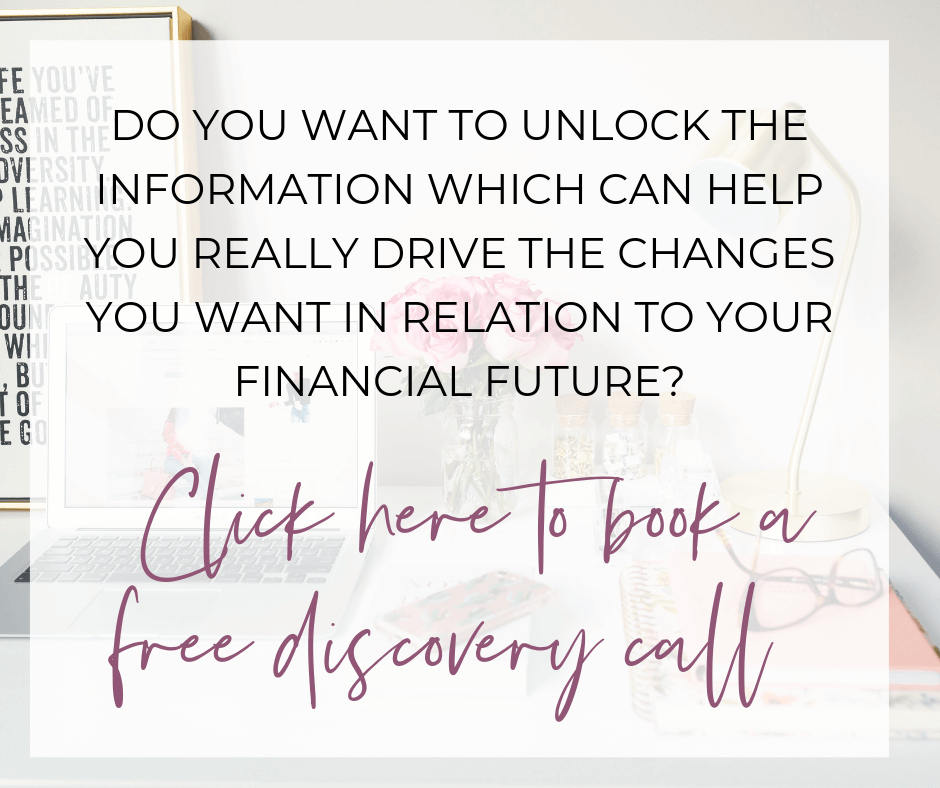 Unlocking Your Money Personality
Most people who struggle with money do so because they're stuck in a pattern of negative habits and attitudes which are rooted in their money 'personality'. Head over to this article on understanding your money personality to find out it's so important to uncover FIRST.
Subconscious patterns of habits and attitudes influence your financial decisions and behaviour every day. 
In spite of an abundance of information on what they 'should' be doing to improve their financial situation, so many people have deep rooted money blocks which prevent them from making those logical improvements. It's isn't the case that you can simply follow practical guidance to better your financial situation; if it was, we'd all be millionaires!
Managing your money effectively involves mastering first the emotional, then the practical elements.
Which is where I come in. I can help you with both!
Understanding your unique money personality will help you to eliminate any issues or subconscious blocks you have regarding money, and help you to move forward freely with creating and keeping more money.
It's fundamentally about understanding whether you are playing to your strengths, and working consciously with the challenges of the interwoven components of your personality. Creating alignment which works for you is a huge part of transforming your relationship with money.
I empower you to take control of your financial situation by equipping you with BOTH the right money mindset and the practical guidance and tools.
Or if you want to observe from the sidelines for a little while longer, go ahead and take this money personality assessment for insights in to your dominant money archetype.