This post may contain affiliate links which means that if you click through to a product or service and then buy it, I receive a small commission. There is no additional charge to you.
Today's article is a wonderfully written guest piece on tips to make money as a freelance writer, from Ruth Hinds who blogs at RuthMakesMoney.com. Ruth has been self-employed for over seven years, and loves helping people to create online income streams so they can ditch their jobs for good, or even just earn enough cash to pay for a holiday or pay off a credit card.
Find Ruth on Instagram and Twitter as @RuthMakesMoney
---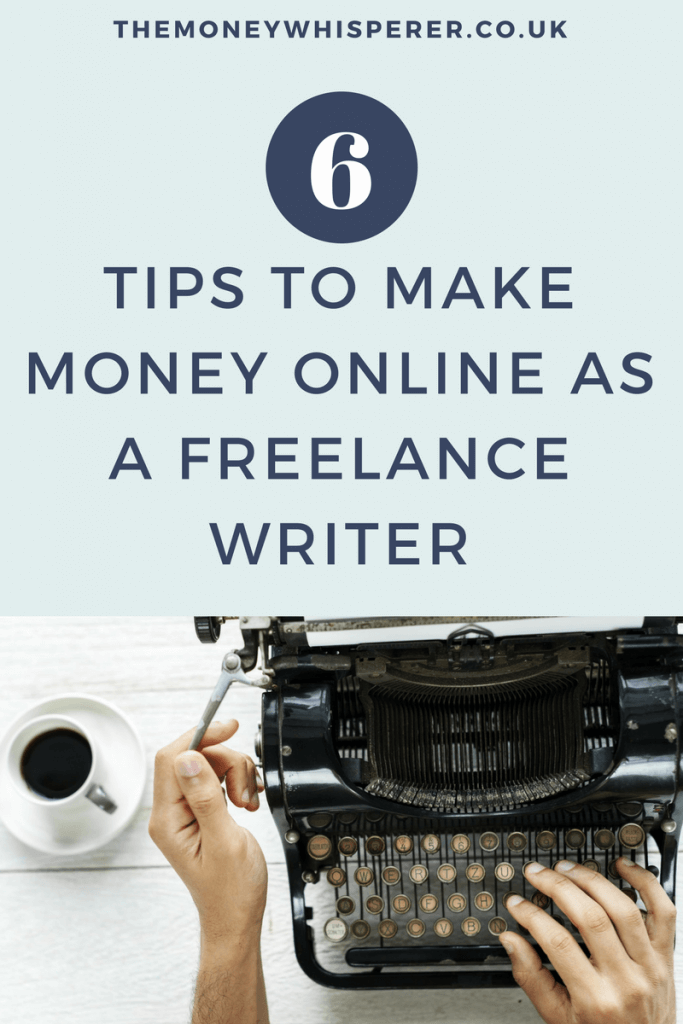 When it comes to making money online – whether it be as a side hustle, or something that you hope to turn into a career – freelance writing has a special place in my heart.
I've been writing content for businesses and publications since I left my 9-5 over seven years ago, and it allowed me to quickly replace my corporate income. Don't get me wrong… It's definitely been a learning curve, and I've made plenty of mistakes along the way. But it's also given me a huge amount of satisfaction and freedom.
If you've got a passion for writing and you'd love to get paid for your words, the good news is that it's never been easier to start a successful freelancing career. The internet has opened up so many doors, and it's very possible for you to get started as soon as today. Here are my top tips for making money online as a freelance writer…
Choose your niche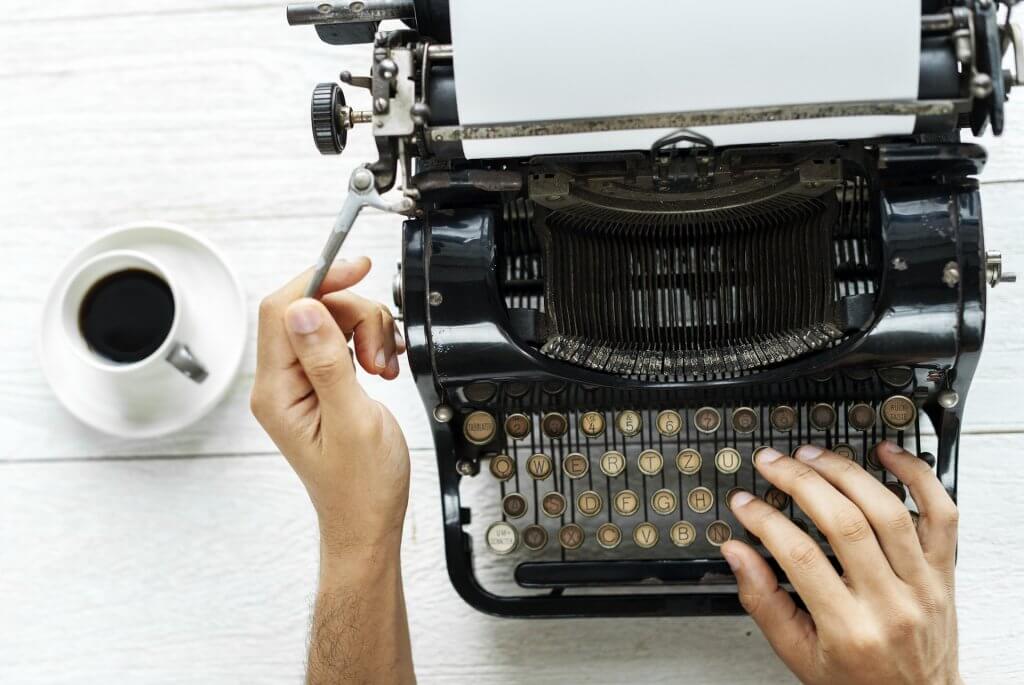 First of all, we need to work out what you're actually going to be writing about. When you're first getting started, it's really tempting to just think that you'll have a go at anything and everything. Surely that'll give you the best chances of securing some work, right? Actually, no. It doesn't quite work like that.
If you drill things down a little bit, you're going to make things much easier for yourself. You instantly switch your positioning from being a Jack of all Trades, to being an expert in a subject. Your potential clients want an expert – not someone who'll have a stab at anything.
There are no hard and fast rules for finding your niche, but I recommend trying to strike a balance between something that you already have good knowledge and experience of – either from your professional life, or your personal interests – and something that you know you'll love writing about. If you're going to be diving deep into a subject, it might as well be something that you're going to enjoy!
Got no experience or qualifications? Don't sweat it
One of the questions that I'm asked the most often about getting started with freelance writing is whether you need any specific qualifications or experience. And the short answer to that is 'no'. When I secured my first few writing gigs, I had no relevant writing qualifications, and no formal experience. All I did have was a mad passion for writing, and a determination to make it work. So if you've got those things, you absolutely can start from scratch and nail it as a successful freelance writer.
Of course though, that doesn't mean that your potential future clients are just going to take your word for it when you tell them that you can do a great job. They're going to want to see some proof, and get a feel for your style, your skills, and what you're really capable of. And that brings us nicely to our next point…
Create a basic portfolio
It's fairly straightforward to create a portfolio to show off your work. Start by brainstorming some ideas that are relevant to your niche, and put together some samples of your work. Depending on what you want to focus on and the kind of work you're hoping to attract, these could be blog posts, articles, newsletters, or anything else that you want to pursue. Aim for 5 pieces, as a starting point.
If you've got a blog, then you've got a head start with this one. You've already got a body of work that shows off your skills! But if not, there are plenty of options. You could start a blog, of course. Or you can just host your examples somewhere like Google Docs as a stepping-stone. Eventually, having your own blog is definitely a good idea – but it's not completely necessary for getting things moving and getting your first few pieces of work.
Start pitching for jobs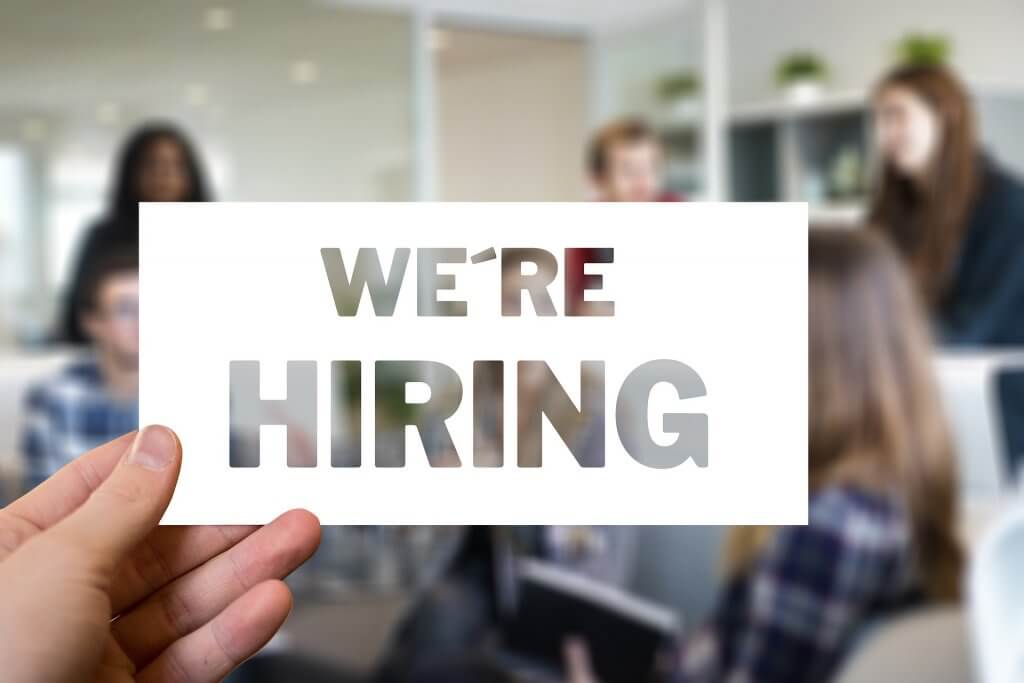 I'm very much against working for free! It's completely unnecessary, and the best way to build your confidence – and also your bank balance, because that's important too – is to get yourself out there and bag some paying work. There are so many different options here, from cold pitching businesses you'd love to work with, to attending networking events in your local area. But my recommendation is that you start with job boards like People Per Hour.
In places like these, you'll instantly be able to connect with people who need writing services and who are serious about finding the right person really soon. Get started with sending over examples of your work, and honing your pitching skills. You want to demonstrate that you've read the description thoroughly, and if possible, that you've done a little research on the business. Pitching is an art and science and a big subject in its own right, but there's no substitute to getting out there and practicing your approach.
The fortune is in the follow up
I'd estimate that at least 90% of people send over a proposal and then forget all about it, moving on to the next one. So by following up around a week later, you're instantly putting yourself in the top 10% of potential freelancers. Your prospective client probably received a load of pitches, and they'll be making their way through the overwhelming task of sorting them.
Checking in with a short and polite message shows that you care about the project in question, that you're proactive, and that you're available to answer any additional questions they might have. Simply ask if they've found the right person, and if there's anything else they need from you to help them with their decision. Pretty early on in my freelancing career, I made sure that I was following up after every pitch. It had an almost instant impact on how many prospects I converted into clients.
Put these tips into practice, and you could make progress really quickly with becoming a freelance writer and creating a potentially very lucrative income stream. The most important tip of all though? Just be persistent! Be persistent with your pitching, and be persistent with improving your writing skills. You might not land your dream clients overnight, but you can make significant progress very quickly if you commit to staying the course.
---
Looking for other money making ideas? Then check out this comprehensive list of ideas on how to make money online over at The Humble Penny.