This post may contain affiliate links which means that if you click through to a product or service and then buy it, I receive a small commission. There is no additional charge to you.
I hope everyone is set for a great week with the kids this week. We have lots of fun things planned with a stay from the grandparents, catching up with friends and just enjoying not having to get up with an alarm on our days off!
For a little bit of a twist of this week's five frugal things post, I am showcasing five half-term activities that are free.
Woodland adventures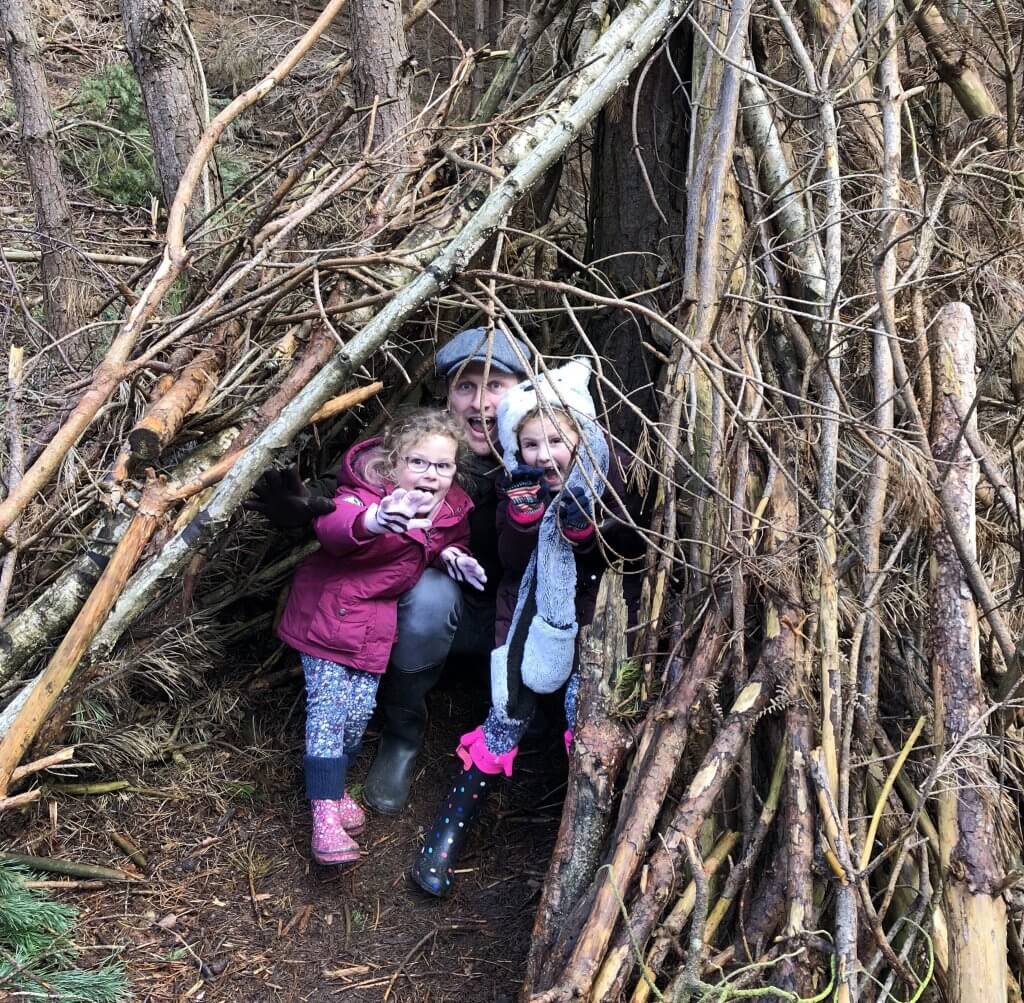 When I was little and lived within walking distance of the woods, we used to be regulars up there. Now we have our own children, we love our woodland adventures. The fact that bridleways criss-cross the woods and the riders often stop to talk to the girls and let them stroke the horses is an added bonus.
Their imaginations tend to dictate what we get up to but there are so many ways to enjoy the woods, from den building to treasure hunts, from fairy houses to rope swings. We always take a flask of hot chocolate and our wellies and let them run free!

Garden Centre – more than plants
Garden centres aren't just for gardeners. They are great for parents and kids too!
Between the three which are within 4 miles of us, they offer indoor play area, a pet shop, speciality afternoon tea for children, the circus, ice rinks at Christmas, huge undercover sand pits and fair ground during the summer. One also has a hugely varied and themed session of activities for children throughout the holidays.
Dobbies runs a national Little Seedlings Holiday Club – a free club for children aged between 4-10 years old. Each workshop lasts between 45 mins – 1 hour.
Check out your local garden centre and you may be surprised what free activities are offered.
The painted rock craze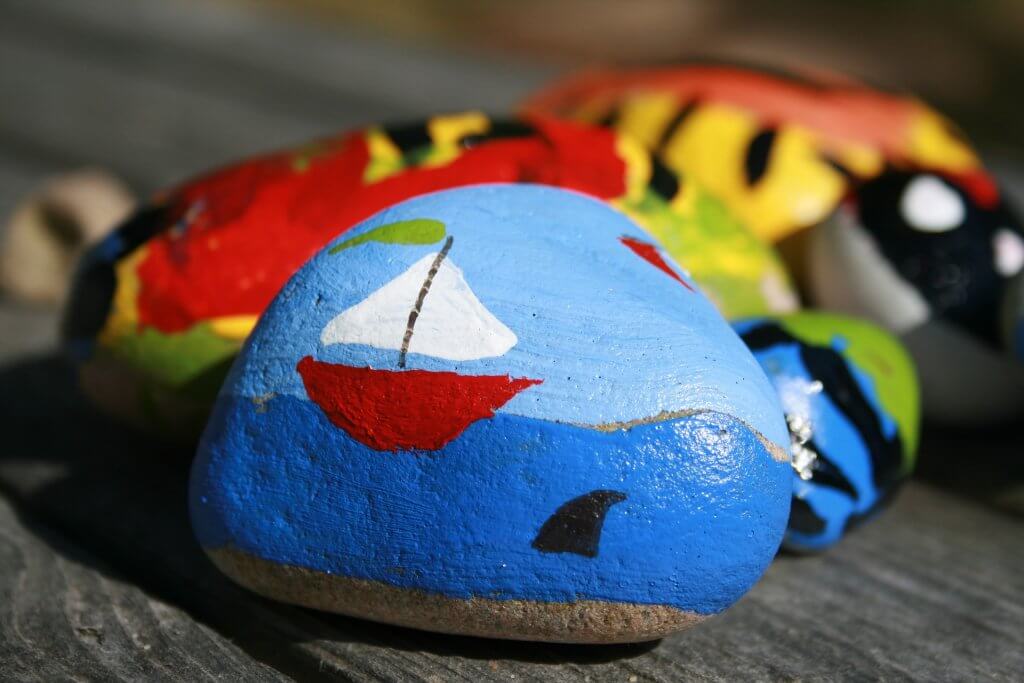 The painted rock craze is a favourite in our crafty house. We paint rocks together at home and then go and hide them for others to find.
We have a local Facebook group where people post clues to where they have hidden their rocks so we also spend time visiting other areas trying to find rocks and re-hiding them – and then reposting clues!
Have a look on Facebook for your local group, get searching the clues and head out to find some rocks!
Libraries are not just for books
Libraries are free to join and have a huge range of products to borrow (some for a minimal fee). Find out where your local library is here.
Our local libraries also run various extra sessions through the school holidays – this half-term has been LEGO and DUPLO sessions, Coding club and extra storytime sessions.
If you are heading away in the UK during the school holidays, and especially if you have a second home, it's an idea to sign up to the local library. We have signed up to the one where we holiday in Norfolk. It's somewhere to go for a morning when the weather is average, and we can borrow different DVDs to watch if it rains!
Geocaching
Who doesn't love a good old treasure hunt? Geocaching is the modern treasure hunt, where you use the GPS function on your phone to locate the 'treasure'. To get started, you sign up here, download the app and get yourself a free account.
The 'geocache' can vary in size and difficulty to find. They are often boxes or containers. Some will be a little obscure and tricky to find!
Once you locate a geocache, there will be either a notebook or a piece of paper where you can add your name to show you've found it! Pop it back for the next person, hide it away again and then head off to find the next one.
Look how many there are where we live!
I'm linking up with Cass , Emma and Becky in this week's 'Five Fabulously Frugal things' linky.