This post may contain affiliate links which means that if you click through to a product or service and then buy it, I receive a small commission. There is no additional charge to you.
COVID-19 has radically changed our lives. Just a few months ago, we had no idea our 'world' would be confined to our homes!
Whilst the situation we are finding ourselves living through is strange, everyone around the world has been impacted in the same way, with our liberties taken away and the various challenges this presents. But, we aren't all going to emerge with the same experiences. 
Have you thought about how you want to come out the other side of this?
You have a choice with how you use this time. Use it wisely.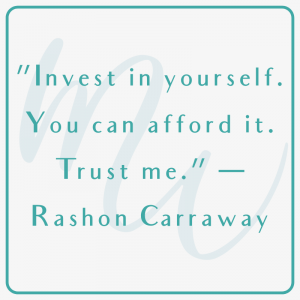 Here Are 5 Things You Can Do To Invest In Yourself During This Time
Read and learn with non-fiction books
Use this time at home to educate yourself with non-fiction books. There is so much to be gained – like self-confidence, building an online business, negotiation skills, health (sleep, nutrition), how to have difficult conversations and much more.
What keeps you up at night? There's probably a book about that! What do you wish you were better at? There's probably a book about that too!
Here are some book ideas to get you thinking:
Reading one book will expand your mind, reading several of these books is going to make you more interesting, help you learn new skills – and maybe even make you more employable too!
Gain a New Skill with Online Learning
There are so many opportunities online to gain a new skill and they're growing by the day! I'm loving seeing how many people have taken the skills that they have online to teach others. 
Grow your personal or creative skills or choose a new skill to learn and take back to work with online training providers like Udemy, or simply support others through their Zoom classes. 
If there's a skill you always wanted to learn, search for it. But be sure to read the course descriptions thoroughly, check reviews if there are any – and check money-back guarantees as you need to!
And with so many learning options, there will be something out there just perfect for you.
I've launched my online membership – The Money Lounge – which will be opening on 1st June. It's for women to learn how to master money management and grow their wealth. I'm so proud of the 50 founding members who signed up within 24 hours of launch to commit to learning new skills in this area! I can't wait to take them on this journey. 
Explore your Life Vision
Rather than watching endless netflix series or news streams, you can choose to focus on a bigger picture – your future. What do you want from the rest of your life? What would you be disappointed you did NOT do? Where do you envision yourself in 10 years?
Having a clear vision of how you want your life to be is a powerful motivator. A vision helps us work towards our goals, take action and make change. Soon, we'll all be super-busy again – and a vision might be just what you need stay focused!
TIP: Remember to think possibility not probability! Don't limit yourself and your ideas because you don't believe something is likely. Instead believe it's possible – and even if you don't get all the way there, you may get close – or even find something better along the way!
If you'd like some help with creating a vision for your life, this is going to be an activity we focus on within The Money Lounge. You can register your interest for the next intake here. 
Start a Journal
Self-care is one of the greatest investments you can make at the moment. But gone are the days of nipping to get your nails done (or eyelashes if you are like me!). 
If you've always wanted to journal, now is a good time to start. More than just keeping a record of your day, a journal can help you explore and sift through your feelings and experiences and learn from them. It's a great way to get to know you.
Choose a beautiful notebook or a guided journal with prompts, but the most important thing is to just get started. Here are some prompts to get started with:
Today I am feeling _________. I think this is because __________.

One big thing I have learned during this crisis is _________.

One thing that's surprised me recently is _________.

What matters most to me in life is _________.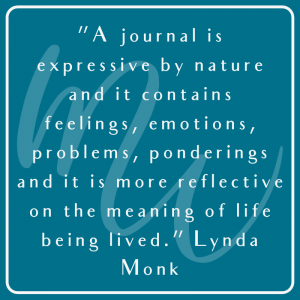 Learn to Meditate
Meditation is a practice that has been proven scientifically to calm us, help us be more creative and be happier (for starters). It's extremely beneficial.
There is a lot to learn about meditation – and it's called a Meditation Practice for a reason. But it's also not as hard as it sounds. You can start with as little as 5 minutes a day – and it's good to build a routine, so you meditate at the same time every day. Get a book on "Meditation for Beginners" or go to Youtube or Google and search for "How to Meditate". 
It helps to have a quiet space without interruptions – which many of us don't have at the moment. And for some people, trying to meditate when anxious can be stressful. If this is the case, listen to a relaxing guided meditation instead.
Another idea is to listen to a sleep meditation before going to sleep.

This current and strange situation we find ourselves in will end. And when it does, wouldn't it be amazing to look back on it as a time of transformation? Make your future self proud by choosing to learn something new during this time.