This post may contain affiliate links which means that if you click through to a product or service and then buy it, I receive a small commission. There is no additional charge to you.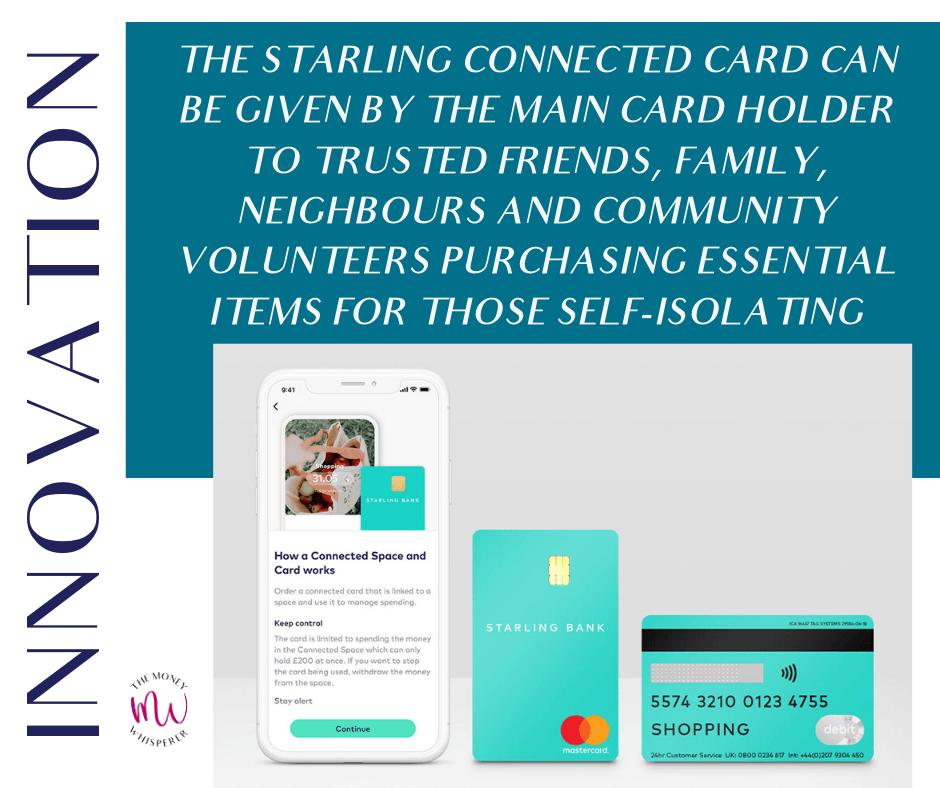 If you are shopping for other households while they are shielding or in self isolation, have a virtual high five from me. 
This generous act means so much right now. Because the simple task of shopping for groceries, which until a month ago we had taken for granted, is now immensely challenging for many. 
Insufficient online delivery capacity means supermarkets can't meet demand. Local independent suppliers are overwhelmed and unable to accept new customers. Which means many need to rely on others to physically shop for them in store.
However, even if someone else does shop for essentials for you, there's then the issue of how to pay them when they have collected groceries on your behalf. 
But thanks to the clever thinking of Starling Bank, it can now be super easy. 
Last week they launched the new Starling Connected Card to address just this issue.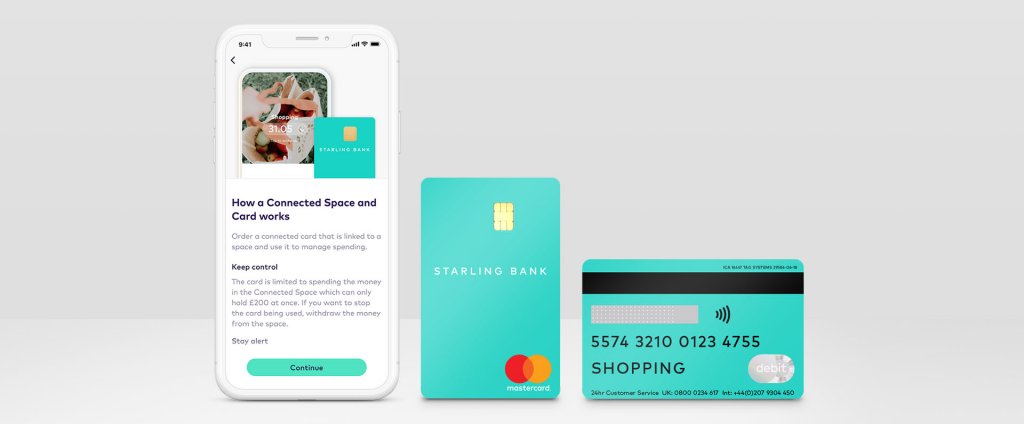 I've long been a Starling Bank fan ever since I set up a personal account with them a couple of years ago. 
Since then, I've set up two free business accounts and recommended both accounts to countless people, clients and friends. 
The team at Starling is constantly creating new features which make the traditional banks look so outdated. Their latest innovation, the new Connected card, is up and running within three weeks of the country going into lockdown and finding itself facing new challenges around shopping. 
I salute you Starling for your ingenuity and speed at getting to market new products which your customers love. 
Starling Connected card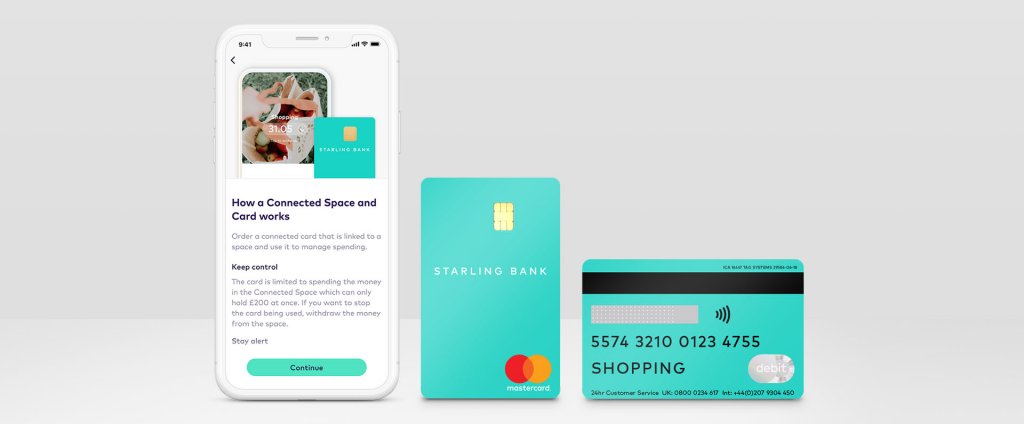 The Starling Connected card can be given by the main card holder to trusted friends, family, neighbours and community volunteers purchasing essential items for those self-isolating. 
The cards avoid the need for IOUs, cash, contact, cheques or the exchange of sort codes and account numbers.
Essentially it is a second debit card available to Starling personal account holders. You can choose how much to make available on it, up to a maximum of £200, all managed through the Starling app. 
The balance on the Connected Card is protected by a PIN and only permits users to spend in-store and not online, at gambling merchants, at ATMs or with a mobile wallet. It's literally just intended for going and buying essentials in store.
Personal account customers can apply for a Connected card on
their Starling Bank app
in the Spaces tab, and the card will be delivered to their registered address in 3-5 working days.
Anne Boden, founder and CEO of Starling Bank said:
We know that getting in groceries and other essential items is a challenge for those who are self-isolating during the coronavirus emergency. So we came up with a solution to help our customers pay for supplies bought for them by trusted friends and neighbours without the hassle of transferring money or handling cash.

Together with mobile cheque deposits, which we launched earlier this week, we're working hard to help our customers at this difficult time.
Starling Personal account
If you haven't yet got a personal account with Starling, I can highly recommend it based on my personal experience. 
It's simple to

set up within their app

so you don't have to visit a branch – particularly handy right now

It's easy to track my spending habits through the categorisation functionality in the app 

It makes saving to achieve my financial goals really simple and motivating, through the Goals function.
Now with the Connected card, I think I might even be able to get my Mum signed up! I am doing the shopping for my parents and Grandad at the moment, so this card makes paying for everything on their behalf so much easier. I hate cash at the best of times.
I'm also signed up as an NHS Responder and hoping that by spreading the word about this new innovation, it might help some of those people relying on NHS volunteers to help them stay home and stay safe.