This post may contain affiliate links which means that if you click through to a product or service and then buy it, I receive a small commission. There is no additional charge to you.
This is a collaborative post.
Money is at the forefront of most of our lives and through these difficult times of a worldwide pandemic, it has never been more important. Many people hold beliefs that they aren't good with money. They believe that can't manage it effectively, can't save it and spend too much of it. But luckily there are many professionals who can help improve your relationship with money.
There are also various tasks and responsibilities associated with money such as investing a large sum, sorting insurance to protect your family, first-time house buying or setting up funds or trusts for your children. All of these would benefit from consulting with a professional.
Legal Expertise
There are many branches of law including criminal, business and financial. Financial law covers such categories as insurance, investing and commerce while providing help with financial decisions such as ISA investment. 
Qualified professionals e.g. Ellisons Solicitors can advise you to the full extent of their legal, moral and expert capacity when it comes to making any financial decisions. Such decisions might include selling a property or business, financing a new project or banking.
Solicitors charge fees which vary according to the amount of work they have done.
Financial coach or mentor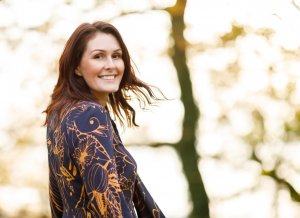 More of a friendly guide, a financial coach is there to assist you with unpacking your relationship with money and helping you make your own decisions when it comes to what to do with your money. Highly trained and skilled in coaching tools which enable to you to see your own solutions, these experts can work with you on various aspects of your finances. A financial coach will usually focus on the emotional and psychological aspects of your financial decisions. A financial mentor will be more directive. I do both financial coaching and mentoring, depending on the client's needs. 
A good financial coach will help you to recognise any beliefs which define your financial behaviours. They will help you discover the reasoning behind your financial decisions and help you to use this knowledge to achieve a positive money mindset when it comes to money matters. 
Making Your Money Work for You
Rather than being employed privately by a client such is the case with a solicitor or finance coach, a bank manager works for a particular bank and has a legal responsibility to assist you to the best of their ability where your money is concerned. The bank manager will for example oversee the opening of new accounts and the closure of old ones and is there to help you decide which account might be the best for you.
These very experienced bank employees are also responsible for the security of your money and the bank's administration, therefore if you have an issue and need to speak to somebody about a private money matter, you can insist on speaking to the bank manager.
Each bank manager is employed directly by the bank and will never charge for their time.