This post may contain affiliate links which means that if you click through to a product or service and then buy it, I receive a small commission. There is no additional charge to you.
This is a collaborative post.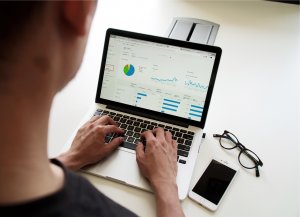 More and more businesses are outsourcing elements of their company's operations today. While it is admirable to attempt to handle everything in-house, there is a lot to be gained by strategically outsourcing.
In terms of accounting, when you outsource, you will be able to free up a lot of time so that you can focus on your core business operations. Not only this, but you can have the peace of mind that an expert is going to be handling all of your reporting requirements, which means you should not miss any tax deadlines, everything will be handled in accordance with the law, and you can be sure that you will not end up paying more tax than you should be. You will be surprised by how many people do!
As you can see, the benefits associated with outsourcing accounting and bookkeeping are extensive. However, you will only experience all of the above if you choose an accounting firm with care. Here are some top tips to keep in mind when searching:
Experience

– When checking a company's level of experience, you do not only need to consider the level of years the firm has been in business, you need to ensure they have relevant experience. Make sure they have worked with companies of a similar size and structure to yours. 

Reviews

– Read reviews that have been left by previous clients. It is a good idea to look for

feedback on independent review websites

, so you can be certain it is genuine. Don't let one review cloud your judgment; consider them as a whole. If you come across a lot of negative feedback, you know to look elsewhere. 

Software

– What

accounting software

and accounting systems does the company use? Check that they use up-to-date, cutting edge accounting software – don't simply assume that this is the case. 

Communication

– Communication is of paramount importance when outsourcing, so you will need a firm that places a lot of emphasis on this and is easy to get in touch with. They should provide you with regular updates, and you should be able to contact them without issue. 

Price

– Needless to say, the price is important when choosing any type of service. However, one thing you need to avoid is simply looking for the cheapest company you can find. If something seems too good to be true, it generally is. You could miss out on lots of tax savings and end up losing even more money if you partner up with a poor quality accounting firm. 
Hopefully, you now have a better understanding regarding outsourcing your accounting – the benefits associated with this and how to choose the best accountancy firm. There is no denying that outsourcing any part of your business can be a nerve-racking experience; it is hard to hand over the reigns to someone else. But, it is crucial to remember that this does not mean that you are losing control – not in the slightest.