This post may contain affiliate links which means that if you click through to a product or service and then buy it, I receive a small commission. There is no additional charge to you.
This is a collaborative post.
There are many types of insurance: home, gadget, car, life. It seems a necessity these days but often feels like a lot of money for something you may never require. However, insurance is one of those things that it is better to have and never have to use, than not have and then regret. I'm right, aren't I?
For a decision this crucial, it's important to make sure every step of the way is treated with care, and well thought through. 
In order to make sure you are making smart choices in regard to insurance, follow these steps.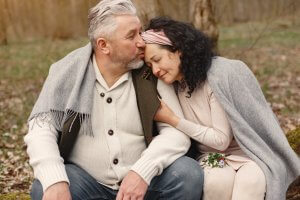 Know What You Are Looking For
Before you start looking, make a list of what you want to get out of your insurance. 
What type of insurance are you looking for? 

What is the maximum amount you are willing to spend?

How frequently do you wish to pay into your insurance?

How much cover would you like?

Who will be covered by the insurance? Do you have a partner or children to consider?
Come up with your own questions to make sure you know what you are looking for going into the search. Having answers to these questions will make sure you can compare providers effectively and find a provider who suits all your needs. 
Comparison websites
We have seen a boom in comparative websites in the past decade. In fact, you might say we need a comparative website to figure out which comparative website to use. 
Comparative websites are a great way of looking at different options for your insurance. You can compare companies on the basis of price, benefits and longevity. Use of these sites will also save you swathes of time as you don't have to do your own individual research into each company. 
These websites also provide variety. The big names in insurance will be there, but also smaller companies or more local companies who might be more suited to your needs. 
How Much Time Should You Spend Looking?
Due to the number of insurance providers in the market, it can feel like your options are endless. As aforementioned, comparative websites can really save you time, but sometimes there is a way to save time within insurance websites themselves.
Companies like vitality life insurance review your needs quickly through a two-minute form. The time you spend in the fast turn-around they provide can be spent digesting the plan they offer you. 
It's about knowing when to stop looking. It's about knowing when you've found the right deal. Your pre-prepared list of questions should help with this. 
Look At Reviews
Once you've got an idea of the companies you might consider, it's a good idea to look at reviews. 
Hearing others' personal experience with a company can be invaluable when choosing an insurance provider. If the majority of people regret their choice, it is probably smart to choose another provider. 
But don't get scared if there is one bad review. It's important to make sure you are seeing a balance of reviews and can assess what the general consensus is. 
Speak To The Provider
So much is online these days; it's easy to forget how helpful it can be to speak to another human being. Calling the company to ask for answers to any unanswered questions can really help you get to know your possible future provider. 
If you have a pleasant experience, you'll be more likely to want to choose them. On the other hand, if you feel less clear due to a bad call, you can sense that this provider might not be for you. 
Employees should know their company the best. Getting their view on your plan can help you spot previously unseen benefits (or cracks), helping you to make a smart decision. 
Speaking on the phone to a provider might also help you get a discount. If there is a plan you like the look of, but it's a little out of budget, you might be able to barter it down with the company on the phone. It can never hurt to try!
Think It Over
Insurance is not a decision to be taken lightly. Once you are set on a plan you like, take a day or two to think it over. Speak to people in your life about your choice. If it still seems like a good decision after some time, it likely is the one. 
If you have been vigilant in preparing for your choice, all your hard work should pay off.