This post may contain affiliate links which means that if you click through to a product or service and then buy it, I receive a small commission. There is no additional charge to you.
This is a collaborative post.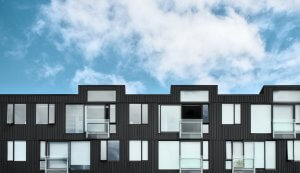 There is no denying that investing is an increasingly popular practice among many financially savvy individuals looking to grow their wealth. According to This is Money, about 75% of young people in the UK have invested or are contemplating investing. Modern investors can choose where to put their money from the many varied opportunities to potentially yield significant returns. However, investing in bricks and mortar is a popular consideration for several reasons. If you're curious to know more about why you should invest in property, take a look at the points below.
Numerous strategies and approaches
There are numerous ways to approach property investment, making it a practical and flexible opportunity for many investors.
For instance, you can buy and own rental properties and receive rent as a landlord. Buy to let is becoming less appealing due to recent tax changes which affect landlords who don't operate as a limited business.
Although house price appreciation and regular rental income are tremendous benefits of owning rental property, it may not be for you because of the time commitment involved with buy to let properties. If this is the case, you may choose to explore real estate investment trusts (REITs) instead. REITs can own commercial property, and investing in them may return dividends and the potential for long-term capital appreciation. Like any investment product however, the value of your investment may go down as well as up and you may lose the money you have invested. 
Finally, you can buy run-down houses in popular locations, renovate them, and sell them for a profit. This is one for those with more time on their hands!
Portfolio diversification
The stock market is the first option that comes to mind when people hear the word 'investing'. However, a diversified portfolio is crucial to long-term success as an investor since it is risky to put all your eggs in one basket. Diversifying involves exploring various securities and investors from different industries, so one venture's failure does not significantly affect the entire portfolio. Adding property to your portfolio can assist with diversification. 
House price appreciation
Natural appreciation has historically been seen in the property investment market, even if investors do nothing but maintain their homes. Nevertheless, you can force a significant increase in the value of a property by making certain repairs or renovations that increase your property's value so you can charge more rent or sell at a higher price. These renovations do not have to be significant since some minor bathroom and kitchen renovations can drastically increase a home's worth. However, not all home improvements force appreciation, so it is best to consult a licensed appraiser or realtor to find out the best renovations you should make to increase value.

Relatively 'safe' investment option?
Many people invest in property because of the belief that it is one of the safest investment options out there. It involves acquiring a tangible asset that you can leverage even in the challenging circumstances. For instance, suppose the market collapses, and you cannot find tenants for your rental property or rental income is so low that it is a bad idea to continue renting your property out. In this case, you can still turn this asset into your primary home or sell it to make a profit.