This post may contain affiliate links which means that if you click through to a product or service and then buy it, I receive a small commission. There is no additional charge to you.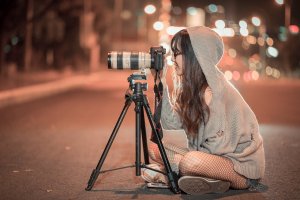 This is a collaborative post. 
Every website should look professional, and financial businesses are no different. To make the most of your site and give yourself the best chance of earning money, you'll need strong, appealing images. Here's why your website needs high-quality photos and where you can source them.
Why Your Website Needs High-Quality Images
Your website is a crucial landing place for all your potential clients. You'll want it to look good, and to do this, you need some great images. However, why are images so important to a successful website?
Marketing
From a marketing perspective, images are much more enticing and gain you more clicks and shares than plain text does. They look more attractive, and you look more professional. Advertising gurus use strong images to make a statement, and your website shouldn't be any different.
SEO
If you employ SEO on your site, you'll want to include featured images with keyword labels and break up long pieces of text with images. Today's web users like short, snappy text in shorter chunks. Walls of text aren't appealing to the reader, and some good pictures will keep your viewers on the page.
Shareable Content
Most social media sites offer Share buttons, and every time someone shares content from your site, it will include your featured image via image API. Social media shares with images achieve much higher click-through rates than those without, and there aren't many people who will share a text-only post or page in the first place. 
Where to Source High-Quality Images
Fortunately, there are many excellent sources of quality copyright-free images online. You'll want to check the licensing involved and display the appropriate credit alongside or underneath the image, though.
Most open-source images have some type of Creative Commons (CC) License, and you don't always have to credit the source. However, it is seen as polite and good netiquette (internet etiquette) to label the image properly.
You can find great images for your financial business or blog on sites like:
Pixabay: Using its own Pixabay licensing, you can obtain free images across a vast range of themes from Pixabay. However, premium images are available and may well be worth your money.
Pexels: Pexels is another free stock photography site. Like Pixabay, Pexels has its own licensing scheme. The Pexels database is entirely free.
Unsplash: A third option for your image sourcing needs is Unsplash, which offers both free and premium stock images.
Google Images: You can tweak the settings on a Google search to only retrieve images with a Creative Commons image. This is a great way to find open-source images quickly and easily. 
Canva: Don't forget shareable graphics and social media posts. Keep them looking professional and eye-catching with Canva. You can create some excellent graphics for free and incorporate your own logos or photos too. However, if you create a lot of Canva graphics, it might be worth investing in Canva Premium.
Every business needs high-quality, copyright-free images. Keep our handy guide to sourcing high-quality images close to hand, and you'll never wonder where to find that perfect stock photo again.