This post may contain affiliate links which means that if you click through to a product or service and then buy it, I receive a small commission. There is no additional charge to you.
It's been a good week for being unintentionally thrifty! Here are my five fabulously frugal things for this week:
September is the anniversary of when we moved in to our home so a lot of renewals fall around now. Our home insurance was quoted to go up by a ridiculous amount because we made a claim this year but I managed to get a much reduced premium with Legal & General by shopping around. They were also offering their Family Legal Protection policy for free for the full year – giving us cover of up to £50,000 to pursue certain UK legal proceedings. This is invaluable as I found a couple of years ago when I needed legal assistance – to get it for a free in our new policy is a great bonus!
I found the Legal & General deal through comparethemarket.com and because I completed the transaction through their site, we have qualified for the 2 for 1 cinema deal. This is nice to have now for the next year!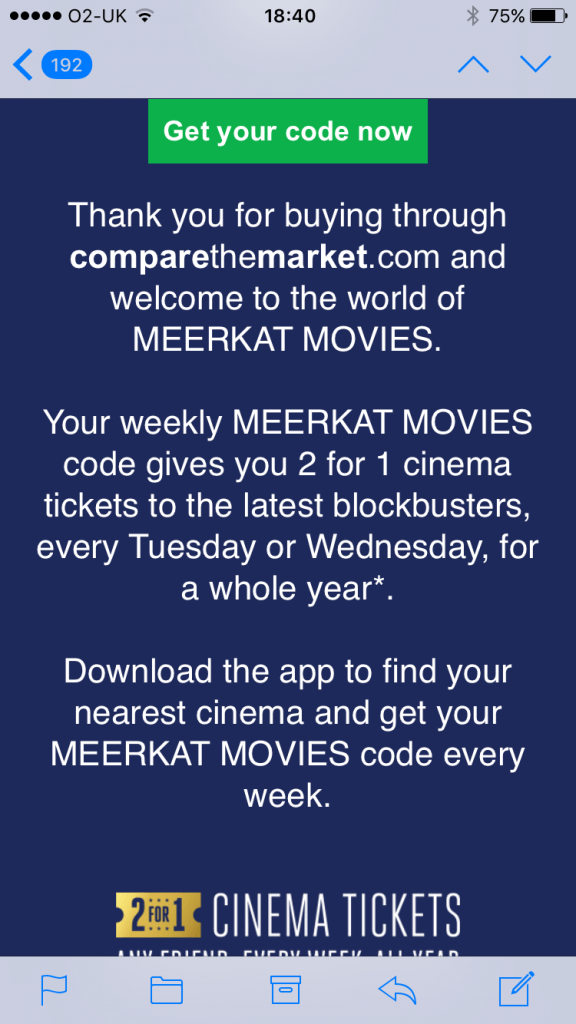 My sister and I are on a mission to get our fitness back so we've signed up together for a Fitranx 28 day challenge. I made the first boxing class, she didn't! We haven't managed any other sessions this week for various reasons but I'm feeling motivated. Training though is only half of it. Determined to get healthier, we've cut out wine so that will save me a good few pennies this coming month. I just need to make sure my husband doesn't de-rail this particular bit of the healthy plan!!!
I don't shop in Sainsburys that often but when I do, I always hand over my Nectar card. I haven't checked my balance for ages so I was happy to have nearly £15 to spend which was a nice discount on my healthy food shop for our fitness challenge.
The girls have started cheerleading and tap dancing classes this week. They LOVE the sparkly cheerleading outfits which I think is why they want to do that class! (I secretly wish I was young again – I did boring ballet classes! Surely everyone wants to be a cheerleader don't they?!) I was offered some second hand uniform by a friend of a friend so at least I don't have to buy new everything which is a bonus.