This post may contain affiliate links which means that if you click through to a product or service and then buy it, I receive a small commission. There is no additional charge to you.
It's been a while since I've written a five frugal things blog so I thought why not this week as I have plenty to talk about!
Free tickets to the Women's FA Cup at Wembley
I married a West Ham supporter for my sins. In the 10 years that we've been together, I've sat through countless games on TV but have yet to go to a game with him! So when West Ham ladies made it to the FA Cup Final, we thought we'd make a family day of it.
Tickets for kids were FREE which meant it was a great, cheap day out.
Just going to Wembley was amazing! The girls absolutely loved it; the atmosphere was fun with lots of girls football teams there and families.
They had watched the documentary 'Britain's Youngest Football Boss' before we went and knew the players so they did plenty of singing and shouting.
It was a huge shame that West Ham lost (there were some tears!) but a great family day out anyway.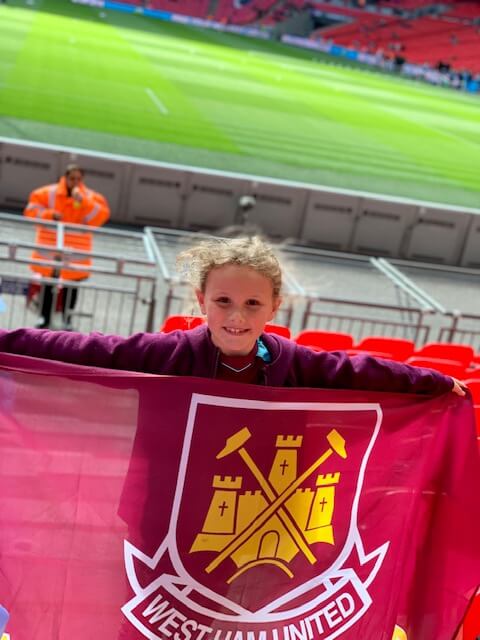 Beauty bargains
My face serum from Beauty Pie has lasted me such a long time but it's finally run out. Serious sad face.
As I get older, good quality beauty treatments and cosmetics are becoming more and more important to me. But the anti-ageing, wrinkle busting stuff costs a fortune on the high street.
Which is why I was so happy to discover Beauty pie a while back.
I have ordered a new serum online from Beauty Pie and paid only £7.55 for what would cost £70 from a luxury brand. For exactly the same stuff.
Love it!
New bike from Facebook marketplace
A chilly Bank Holiday Monday meant a clear out of the garage. With littlest Maslin's bike too small now, we were in the market for a replacement.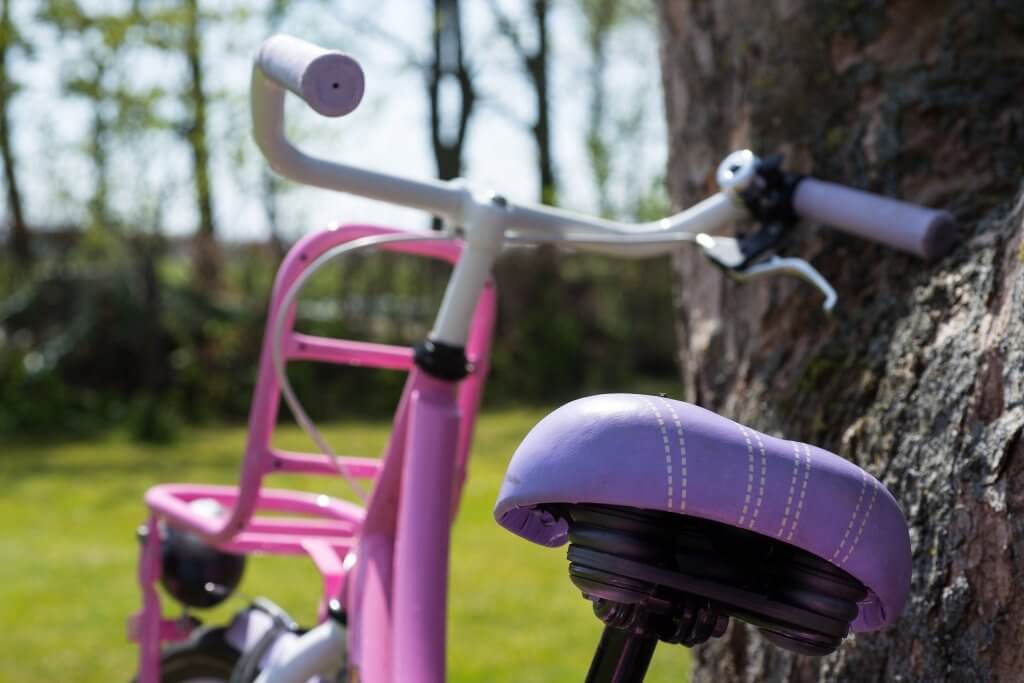 She normally gets hand me downs of these sort of things from her older sister but as she hasn't grown out of hers yet, we were a bit stuck.
A quick look on Facebook marketplace showed that everyone is having the same idea as us at this time of year. There were loads on there! We picked up a bargain and she is happy as Larry with it! Bike rides a plenty this summer…
Lidl shopping
I am officially a total Lidl convert since a new one opened down the road from us a little over a month ago. My weekly shopping bill has been cut DRAMATICALLY.
The bakery smells so good as soon as you walk through the door. It reminds me of the smell of supermarkets in France.
I'm getting used to a bit less choice than our huge Tesco superstore, but the quality of everything there is as good if not better so nothing to complain about.
They were giving away giant jars of coffee one week when you spent over £20. I visited so many times that I ended up with 4 of the things; plenty for the foodbank! Luckily I have reigned in my enthusiasm for visiting so frequently now that the novelty has worn off!
Quidco payout
Quidco sent me an email prompt that a purchase had been approved and the cashback was in my account. When I went to check my account, I had over £160 in there.
After looking through the partners, I opted to withdraw with a 2% Amazon bonus which meant a nice £169 credit for my Amazon account. We had wanted to pick up some camping equipment for the summer so this free money has covered all of that. Yay!
---
I'm linking up with Cass , Emma and Becky in this week's 'Five Fabulously Frugal things I've done this week' linky.