This post may contain affiliate links which means that if you click through to a product or service and then buy it, I receive a small commission. There is no additional charge to you.
We've spent the week in North Norfolk. It's our happy place; a place where we spend a lot of time outdoors, enjoying our little family and the peace and tranquillity that comes with no phone signal.
We haven't paid for an activity for the girls all week. Given it's half term, I think that's a pretty incredible feat, especially as the weather hasn't been as good as we'd hoped it would be.
Here is my round up of my five frugal things for our week in Norfolk.
Back to nature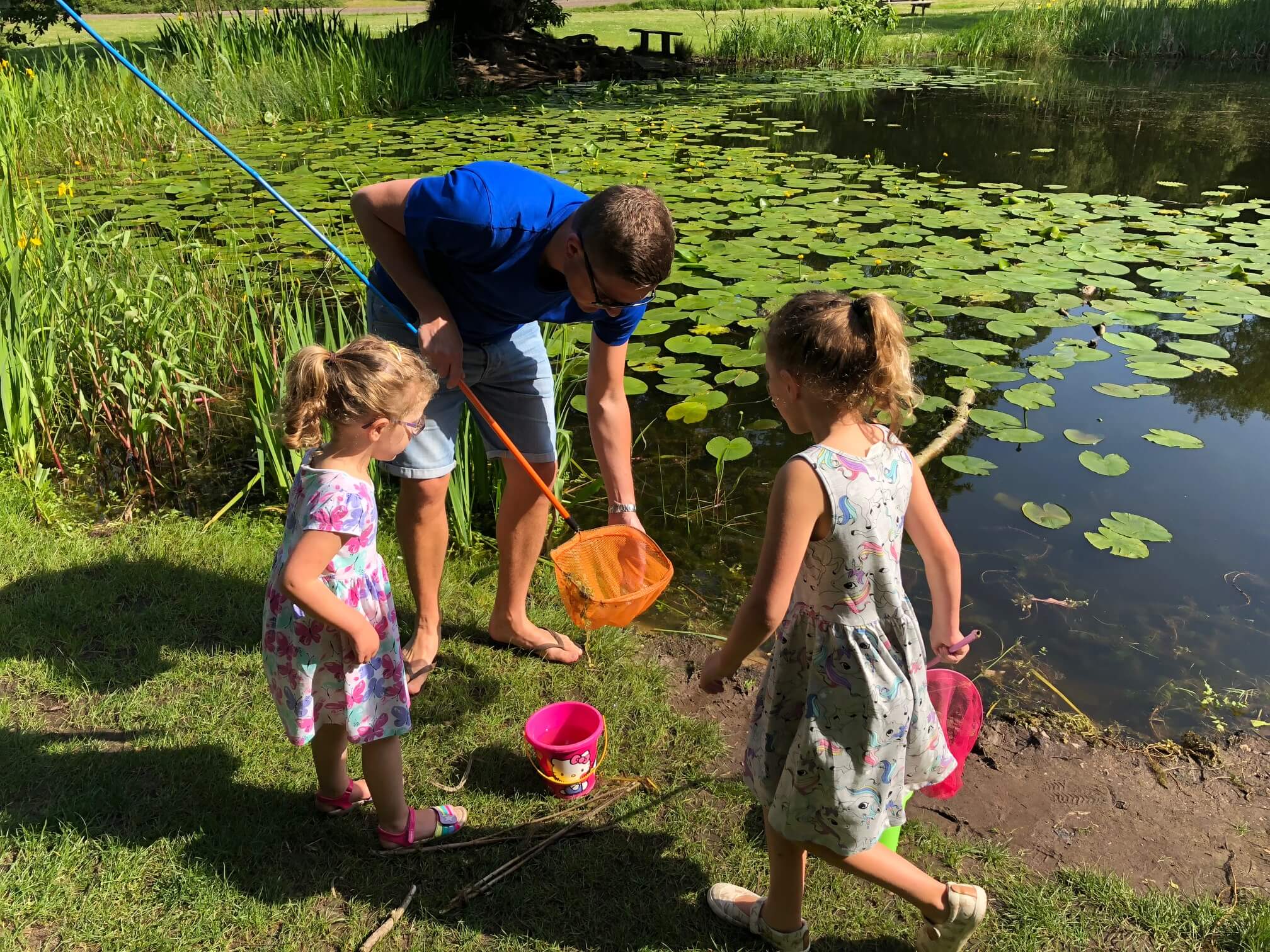 Every day we have enjoyed cycling, exploring the woods, sliding down mudbanks, fishing for tadpoles, climbing trees or building sandcastles at the beach.
Making memories doesn't have to cost a thing.
Trusty thermos
It was warm for the first couple of days that we went to the beach. By day three, the fog had descended and it wasn't so warm! The weather doesn't bother the children though so we did what all English people do on their holidays, and headed there regardless.



We have two Thermos flasks which I fill for a trip to the beach; one with tea for us and one with hot chocolate for the kids. A nice hot cuppa behind the windbreak is so English! Without them, the beach cafes would have done a roaring trade keeping us warm!
Wetsuits
The hot tea only really warmed my fingers if I am honest. The rest of me was frozen at times! I was sat with blankets over my legs while the girls pottered on the beach making sandcastles.
Before we went, I bought them wetsuits from Decathlon which were a bargain at £8.99 each. They were warm and toasty and never complained about being cold. Worth their weight in gold for the hours of warmth they provided.
And brilliant for helping them slide easily down the mudbanks too!
Free parking
As well as access to properties across the country, National Trust membership also covers parking at numerous coastal car parks. Blakeney is our favourite spot in North Norfolk for crabbing. We can park on the quay all day for free with our NT parking badge in the car.
I reckon over the course of a year we will make up the membership on this alone!
Dinghy fun
My parents uncovered the dinghy which we used to take camping when I was little. I have such amazing memories of rowing up and down the waterways with friends at Billing Aquadrome when we were younger, playing Swallows and Amazons.



It's still in perfect condition 30 years down the track. So we took it to Norfolk and tethered it for the girls to set sail on the quay at Blakeney. They had a whale of a time.
The ultimate in recycling old items.
I'm linking up with Cass , Emma and Becky in this week's 'Five Fabulously Frugal things I've done this week' linky.