This post may contain affiliate links which means that if you click through to a product or service and then buy it, I receive a small commission. There is no additional charge to you.
It's been an up and down week. I'm currently sat at home with a poorly girl in front of the TV with the duvets everywhere. I've woken up feeling a bit grim myself after being nurse for the last 24 hours – not great when I am having an MRI this afternoon on my hip. Not particularly looking forward to fighting my nausea in that tunnel! Hoping I can fight off the bug until afterwards…
Here's my round up on my 5 frugal things I've done this week:
I'm a student again! There's so much to learn around blogging and one of the courses I have signed up for enabled me to apply for an NUS card so I have done! I'm looking forward to discounts across various shops and restaurants, but also Amazon Prime is half the price which is a great saving. I'm going to keep a record of how much my £12 NUS card saves me over the coming year!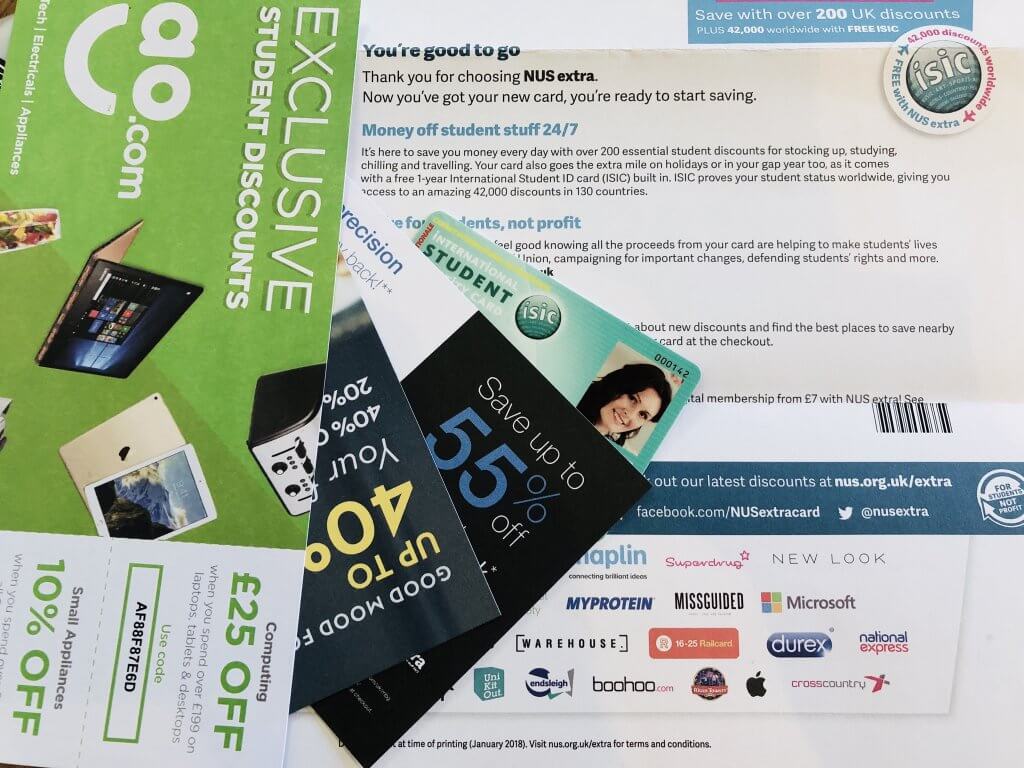 I got a free Cadburys Dairy Milk for signing up with the Shopmium app. Happy days! It's a shopping app that shows you products being advertised with discounts; you receive the discount by scanning your receipt and getting the cashback via Paypal. The cashback can be as much as the full value of the product you have bought meaning you can get entirely free products. I received my cashback within a few hours of submitting the receipt. I won't be buying things for the sake of it just because they are being offered at a discount but if I see things that I need anyway, I'll be scanning my receipt from now on. There is Genius gluten free bread on there this week for 50% off which is good as gluten free food is expensive normally.
We visited the National Space Centre in Leicester at the weekend. It's such a great place although smaller than I was expecting. One of the highlights for the girls was definitely reading the weather report. You go in to a booth where it records you reading the weather against a proper backdrop. You can send it to yourself by email to keep. We've watched it back laughing at my four-year old telling people to wear coats to keep warm! We paid entry for 2 adults and one child (under 5s are free) and this gives us an annual pass for unlimited returns for the coming year. I love places like this! If you have you got any near where you live, I would love to hear about more great value places to visit.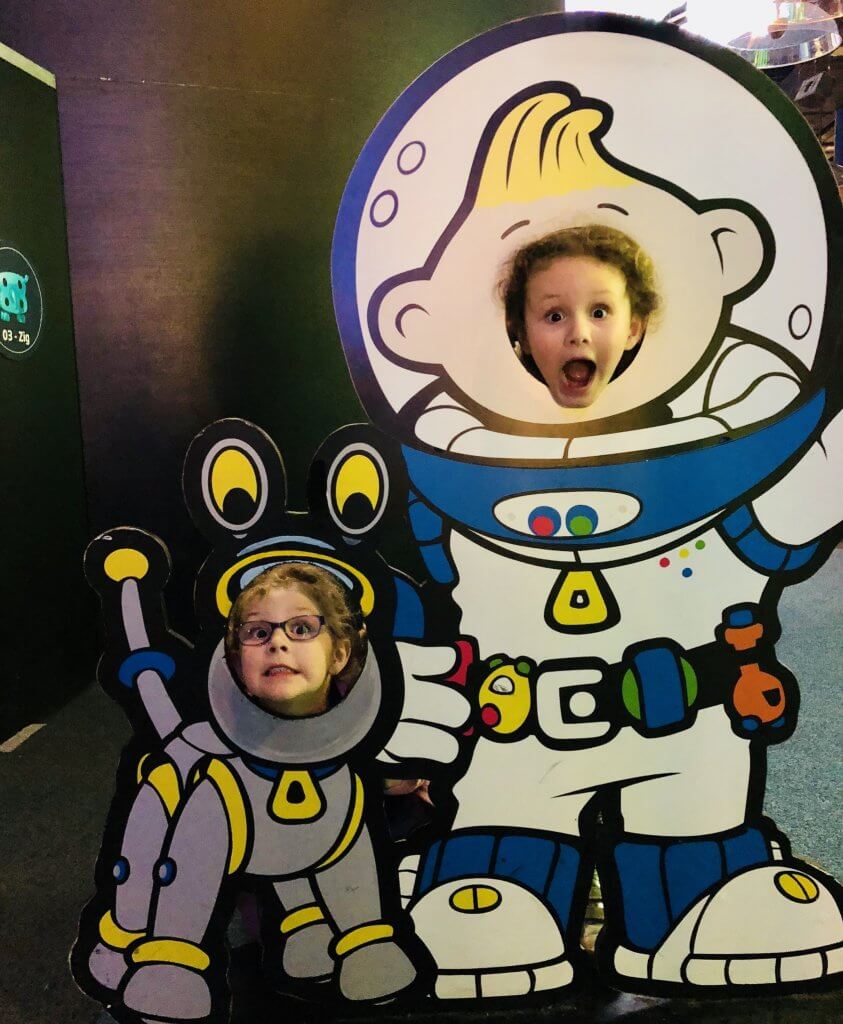 After seeing others talking about Sweatcoin, and with a holiday coming up (!), I have signed up and started tracking my outdoor steps. Steps get converted into 'Sweatcoins' which can be traded for all sorts of things from audiobooks and healthy tea through to Fitbits, iPhones and Amazon vouchers. It's a health app aimed at getting you walking so a lot of the products you can trade your Sweatcoins for are health and fitness orientated which is great – blood pressure monitors, body fat scales and mediation app subscriptions etc. I haven't moved much the last couple of days as I have been playing nurse but I am looking forward to increasing my Sweatcoins, especially with summer coming up.
I know I clearly have a chocolate for the sake of it obsession. I bought 4 Easter eggs in Tesco yesterday morning because they were on buy 2, get 2 free – so £3 for 4 of them. Then, I saw a lot of social media posts about TopCashback offering up to £3 cashback on 4 Easter eggs through a scan and save deal. So I retrieved my receipt and bagged myself the cashback making the Easter eggs entirely free! Happy days!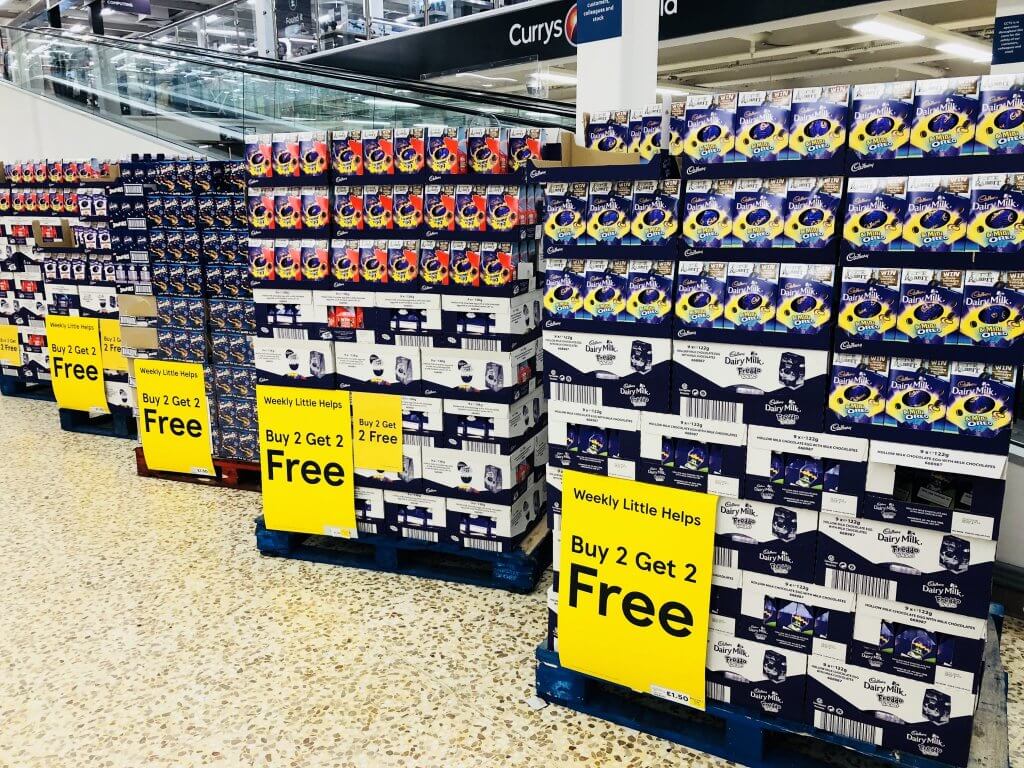 I hope you are all having a good week. Do comment to let me know if you've made any good frugal purchases.
I'm linking up with Cass , Emma and Becky in this week's 'Five Fabulously Frugal things I've done this week' linky.