This post may contain affiliate links which means that if you click through to a product or service and then buy it, I receive a small commission. There is no additional charge to you.
This is a fabulous guest article written by Yuki Solle, founder of Cultivate Life, a lifestyle blog that writes about Healthy eating, Eco living and Money saving topics. 

Growing up in a family of 7 meant that I grew up in a very thrifty household when it came to food, and most of it was down to the shopping and planning. My father was a chef and particularly fussy when it came to great tasting food, so we knew how to grow vegetables, and cooking from scratch from a young age. 
As kids, we thought we were missing out because we didn't have beans on toast, or canned food but ironically, we had the luxuries of home-grown vegetables and fresh fish every day. We lived so well. Being resourceful & eating well are family traits I've inherited for sure. 
Along with being a foodie, I'm a greenie too (Eco conscious person) which means I also hate food waste. Combined with my interest in healthy eating, I have become really savvy on living well on less. To date, my Orange Cordial blog made from just Orange skins, sugar and water has racked up over 330+ views & I got messages from all over the world with pictures of readers telling me how amazing it tastes. It all started when I wanted to create a cordial with no artificial sugar in and orange peels looked too good to throw away. You can get the recipe and the rest of the story from my blog.   
So, money and food, both important topics as they are investments in different ways. I'm delighted that Emma has invited me to write about this as food budgets are one place where we can really save money without sacrificing on food quality.
As the saying goes our 'health is our wealth'.
One point to add, historically, there has been a real stigma about frugality and money saving topics. As it implies that we are 'downgrading' or 'missing out' on the good stuff. 
But that simply isn't true and I'm living proof of that. 
Thankfully, with the increase of the reduce 'food waste' movement the stigma is slowly changing as most people want to do their bit for their health, their finances, and the planet too so that's a welcomed mindset shift. 
On that note, I've put together a list of tips on how you can save on your food budget and eat well too. 
Don't waste
This may sound obvious but getting to know the difference between 'best before' foods and 'use by' can play a big part in food costs. Best before means the date can be passed and taste quality might be past it's optimum, but the food is safe to eat. 'Use by' on the other hand means foods are unsafe to eat after that date. 
If we knew this, we'd not throw out our best before foods so quickly. I would also do the look, sniff, and taste test. 
I love what Sir David Attenborough says when anyone asks him how to live greener, he simply says 'Don't waste'. 
I also make use of the freezer as much as I can. Did you know you can freeze milk, orange juice, cheese, and bread? I used to do this when I go away on holiday as at least there's breakfast in my freezer when I get back.
Why not try apps like 'Olio' or 'Too good to go' where food retailers & restaurants display what foods are available at a reduced price. Sometimes that can mean dinner is sorted without too much effort.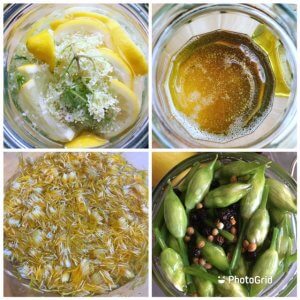 Try this money mindset exercise on your food waste
When we link up food waste with a price, it helps change our behaviours. Try this exercise: for every piece of food that you throw away, put a price to it so you emotionally feel the pain of money lost. (Please note if food is off, mouldy, and clearly unsafe, do bin it!). If you do this for an average week, you can see what tweaks you can make!
The exercise is to make the connection with money lost from food waste. Maybe there are certain foods you buy for the family and you cook loads up (let's say vegetables) but family are not a big fan and it's always the vegetables that go in the bin, then consider doing your vegetables differently. My crispy kale recipe here is a great way to do 'crisps' that happen to be vegetables. 
I created a Cucumber & lemon cordial recipe where I used the cucumber & lemon pulp for cake, all I can say is that 60p cucumber went a long way that day!  I'm currently training to be a healthy eating advisor so also wrote a blog about different ways of doing vegetables. It is the one request that I get asked to blog about often.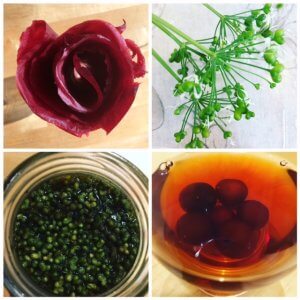 Make a food budget plan
Having a plan sounds boring but can save you a huge chunk of cash on your weekly food shop. Going through your cupboards, fridge, and freezer to see what ingredients you have already means you can incorporate your meals with ingredients' you need to use up.
Remember every bit of food you waste (whether expired or perished) cost you something at first. So, using up existing foods can also mean one less ingredient to buy.
Whilst sticking to my food budget, I often ask do I need this item this week or can it wait till next week? Often, we can. 
We have 'eat up leftovers' days, but usually add something fresh too, such as a grilled steak or a lovely pasta, that way, we don't feel like were eating leftovers forever. In that respect, I'm not a big fan of batch cooking as I personally prefer the taste of freshly prepared food. So, my solution to that is quick cooking recipes. 
For many, batch cooking works, and some recipes taste even better as a leftover such as stews and bolognaise, so do what suit you. There are no rules!
For some, food planning might be hard work because you may have vegans, pescatarians & flexitarians in the house (the list can go on). Planning can also help that aspect of cooking for individual family members and reduce waste that way.  
Shop smart
This is one of my favourite ways to cut down on food budgets. Being aware of the two for one, BOGOF deals in a supermarket. The music played in a shop, which shelf level the brands are laid out, and whether it's an 'express' shop can make all the difference in how you buy.
It is pure psychology! Don't get sucked in, do the maths.
These are sales tactics. If you bought a bulk pack of 3 biscuits for £2 that cost 60p each pack means you've paid too much. (Yes, I've seen that happen too!) 
Go into a supermarket knowing your budget and what you want. 
Be aware of prices. £5 for a block of butter is a bargain or not depending on whether it's a 1kg or 250g block. 
So, knowing what money buys for what quantity is a great exercise is to have.  
Sticking to a food budget can be hard, but if we analyse where our waste goes, then, we can see where we are losing money. Buying convenience also costs. Packed fruit can be so convenient but usually are way more expensive for example a watermelon or pineapple in my local, they're around £2-3 whole. 
If you bought that fruit in a pre-packaged convenient take-out box, it will cost so much more. We're talking about £2 for a little 270g box! Next time you're in a supermarket, look out and see for yourself, buying whole fruit also reduces plastic packaging.   
Buying reduced foods in supermarkets can be a brilliant way of saving. Whether its meat or vegetables, they can be frozen straight away. With vegetables, if you are not ready to eat them right away, they can be chopped and frozen so perfect if you need to make a last-minute stir fry, soups, or stews. 
Grow herbs
Grow herbs (or any easy to grow foods) growing your own not only has the benefits of great taste but ready to use when you need it. It's good one to get the whole family or your household involved. 
If you are not green fingered or space is limited what about growing herbs? Herbs can live on the windowsill and need minimal attention. Herbs can make up a quick pesto only uses up some basil leaves, hard cheese, and nuts. (Usually, pine nuts used for pesto can be expensive – why not try almonds or walnuts as an alternative?) Alternative ingredients are a great way to save. Instead of buying almond milk maybe you can make your own. 
Did you know some vegetables are brilliant for re sprouting? 
Such as spring onions? I usually put spring onions in the fridge door in a glass of water. I've gone up to one month without buying spring onions! Other great options are celery, lettuce and even carrot tops! Just leave the root part in a glass of water and see what happens!
Eat Seasonally
This is easy enough to do and eco with less food miles, but how? With so many foods available around the year, we've lost touch with the seasons and to know what is in season or not? 
Food waste campaigners Too good to go, (and I'm sure others too) now post a list fruits and vegetables that are in season for the month. 
Years ago, our ancestors knew their food from different seasons, it's time to get back to our roots a bit (pun intended). 
And how does that affect money I hear you ask? A good chunk of cash for food costs is in the marketing, packaging, and transport. 
So, eating seasonally and being aware of fancy packaging and our shopping in our 'on demand' society can help save those pennies!
There's a health benefit too; did you know that vegetables and fruits that are less handled have more vitamin content? 
What I also learnt in foraging is that the seasons matter, whether we use seeds, flowers, buds, or bark, they all have different uses and different qualities to contribute to help our various body systems. Now that we're in Spring, did you know a lot of foraged herbs and plants out there are garlicky and peppery that is great for waking up sluggish systems after a hibernating winter? It's fascinating. 
Make your own
Ok this isn't for everyone as not everyone loves cooking, but I've been pleasantly surprised around the time of first lockdown the many loaves of sourdough bread that I saw on friend's social media and how great the experience was! 
Firstly, it shows me that with the help of Youtube and a bit more time on our hands, if we're desperate for a food, we'll put some effort in. One prime example is my husband who adores South African favourite, biltong (dried beef snack) usually it costs around £30-50 for a batch of quality biltong. Now, he's learnt how to make it for a £9 side of beef he can make it up to whatever flavour he wants and has enough to give away. Can you imagine how much you could save if you learned how to make some foods you love? 
One money saver for me was making my own Elderflower champagne. The bottles of fizz were delightful, especially on a hot day. My husband did the sums and worked out if I charged eight pounds a bottle, I could make up to one hundred pounds just in a single batch. I wouldn't enjoy making foods for commercial, I'd rather teach people how to do it, so they can feed their families. The same too with Kombucha, the fermented probiotic drink, another cheap drink to make but expensive in the shops! The expense is often in the packaging and transportation required to support the 'live' aspect of the drink. 
I started blogging on Cultivate Life for the very reason to share these tips and tricks!
Foraging
One way I have started to save also is in the wonderful world of foraging, its an amazing thing to do and it's a great feeling of feeding on whatever nature gives out. I would advise going on a course or go with someone you know who knows foraging as there is a danger of picking up the wrong plants. 
However, apples, nettles, dandelions, and blackberries are all easy enough to recognise as a beginner. (Do check you are ok to pick on the land and check with owners). 
From dandelion honey, wild garlic capers, hawthorn berry ketchup to Elderberry syrup, I've made a wide host of foods that are delicious, healthy, and free. These recipes feature in my new book: 'Foragers Notebook' that is available on Amazon. 
As I complete my healthy eating adviser qualification, (soon!) I'm also busy penning my next book that will be packed with more recipes for the busy person who wants to eat well that doesn't cost the earth whilst leaving a healthy bank balance too! Watch this space!
I hope you have plenty to think about here and have some new tweaks for a healthier budget for your food shop whilst eating brilliantly! Enjoy!