This post may contain affiliate links which means that if you click through to a product or service and then buy it, I receive a small commission. There is no additional charge to you.
Special post has arrived for my 6 year old and it contains…. a Blue Peter badge! A Blue Peter badge is a special award given to young Blue Peter viewers for either appearing on the TV show, or in recognition of achievement. It allows them free entry into over 200 Blue Peter Badge attractions around the country, including theme parks, zoos, museums and castles. If you have a child who loves Blue Peter (who isn't part of the Blue Peter fan club?!), read on to find out how to get a free Blue Peter badge, and its benefits.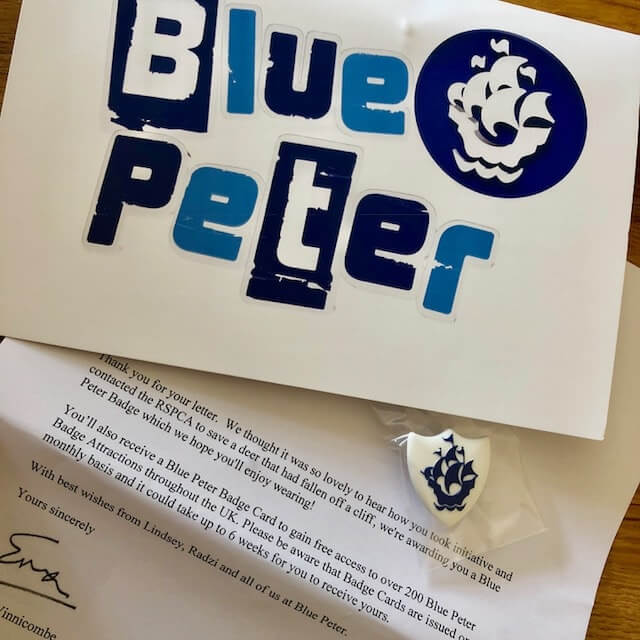 It's incredible that Blue Peter which I used to watch as a kid is still around and as popular as ever. It's the longest-running TV show in children's history!
When my daughter said she wanted to apply for a badge, we were fully behind her – it's something I thought about when I was younger but never actually did. And now she's gone and completed the Blue Peter badge application all on her own and got one!
Plus, I hadn't realised but there is a money-related bonus to it as well; you can save money with a Blue Peter badge when you visit popular attractions.
Free entry with a Blue Peter badge
Blue Peter badge holders can access complementary entry to a huge variety of attractions ranging from safari parks and museums to theme parks.
Some of the fabulous places you can visit with a Blue Peter badge are: The Tower of London, Whipsnade and London zoos, the Roald Dahl Museum and Cheddar Gorge.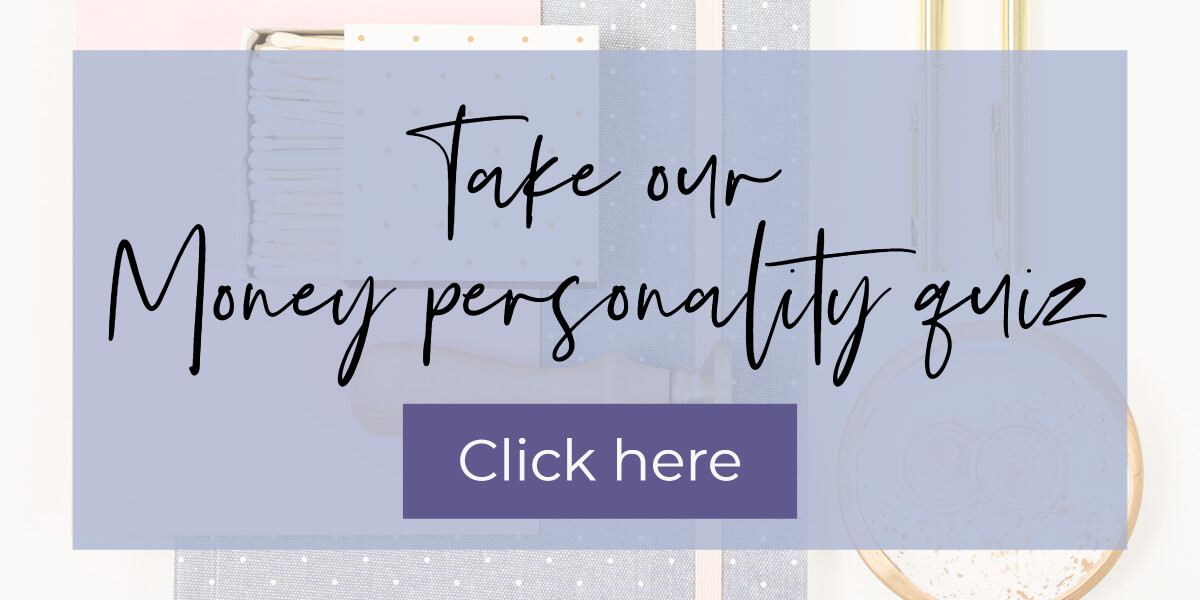 To secure free entry, children need to be wearing their Blue Peter badge and/or show their Blue Peter badge card at the ticket kiosks when they arrive. Some attractions will let them in for free as long as they're wearing their Blue Peter badge, while others will ask to see a Blue Peter badge card as well.
Free entry with the badge is for children between the ages of 6 & 15 years who are accompanied by a full paying adult.

How to apply for a Blue Peter badge
When I think of Blue Peter badges, I think of incredible creations sent in by children and featured by the presenters on the show. Good news parents – it doesn't have to be something involving sticky back plastic and copious amounts of glue anymore.
Kids between 6 and 15 can write in – you must write in – telling Blue Peter about something they have made, a poem, a story, a picture or write an interesting letter (minimum 50 words). They can include links in the letter to a blog or vlog, and also include any photos.
The application needs to have their full address, date of birth and which badge they are applying for, plus why they think they should be awarded the badge.
Letters should be sent to Blue Peter, MediaCityUK, Salford, M50 2BH.
Blue Peter receive thousands of applications from youngsters every week so make it imaginative!
My daughter chose to write about how she called the RSPCA when we saw a baby deer who had fallen off the cliff on our holiday and broken its legs.
Badges can take up to 10 weeks to arrive so do be patient. Ours took almost 2 months but the excitement when it did arrive was worth the wait!
The Blue Peter Badge Card
Once your child receives their badge, they just need to complete this form (with a little help from a grown-up) and they'll get a Blue Peter badge card. Many attractions will want to see the badge card as well – I suppose it would be easy to share your badge with someone but the badge card shows the details specific to the child who earned the badge.
These are valid through until the child turns 16. My daughter is 6 so she has almost 10 years to take advantage of free entry with her Blue Peter badge.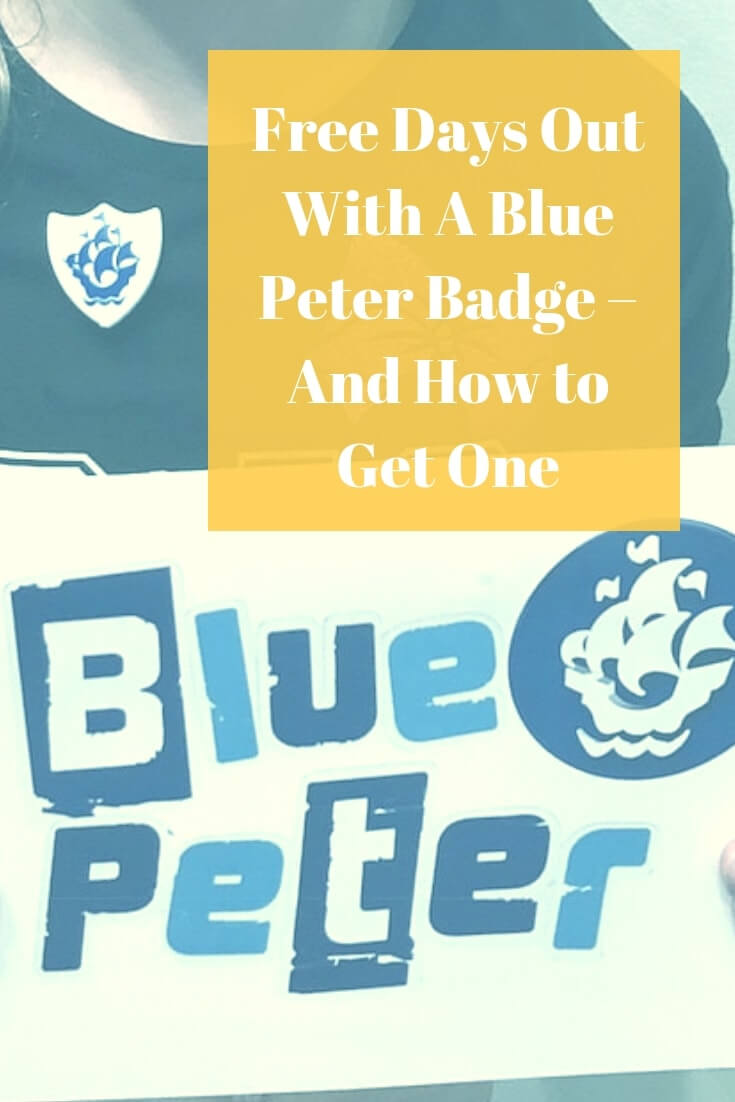 Different Blue Peter badges…..
It doesn't matter which Blue Peter badge you have – they all get you free entry. Some are easier to get than others. Once you have your first, you can then apply for others. Guess what is on the agenda in our house?!
Blue Badge – Blue Badges are the classic, familiar badges. These are awarded for sending in interesting letters, stories, makes, pictures, poems, good ideas for the programme, and for having appeared on the Blue Peter show. If you have already earned a Blue Badge, you can't be awarded another one.
Silver Badge – Silver Badges are awarded to Blue Badge holders who go on to make an extra effort. So, if you won a Blue Badge for an interesting letter, you could win a Silver Badge by sending in something different such as a make, picture or a poem.
Diamond Badge – Diamond Badges are awarded for sending in a special Diamond Badge application form. To be successful in getting this badge, you need to put in lots of extra effort (because it is for Blue Peter's Big Birthday!) and complete the form in detail. This one is limited edition and only available in 2018!
Green Badge – Green Badges are awarded for sending in letters, pictures and makes that are about the environment, conservation or nature.
Orange Badge – Orange Badges are given to winners and runners up of Blue Peter competitions. To have a chance of winning one of these badges you have to enter a Blue Peter competition.
Purple Badge – Purple Badges are awarded for sending in a review of a Blue Peter episode. Print off the Purple Badge form, fill it in and send it to the address on the form.
Sport Badge – Children can get it for inspiring others to get involved with sport.
Gold Badge – Gold Badges are very rare indeed. Each year only a few are awarded in exceptional circumstances for outstanding achievements, for example being solely responsible for saving someone's life, or showing amazing and unique bravery, courage and citizenship.
---
I would LOVE to hear if your child has a Blue Peter badge and what they earned it for. If you apply after reading this blog, please do tag me when you post up photos of your happy badge holder on social media. You can find me here: Facebook, Twitter, Instagram.