This post may contain affiliate links which means that if you click through to a product or service and then buy it, I receive a small commission. There is no additional charge to you.
This is a collaborative post.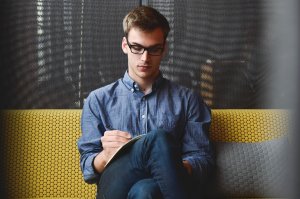 There's no denying that the COVID-19 pandemic resulted in financial stress; with many people either losing their jobs or furloughed at home for a long time. Some of those individuals will have undoubtedly had some serious thought into starting their own businesses from home.
If you're one of those people, you're likely very keen to turn your business ideas into a reality. But, before you start advertising your new home-based business and marketing your products and services, there are a few things you need to do first. They are as follows:
Get Your Business Structure Right
Are you going to trade as a sole trader, or will you be incorporating your business? There are pros and cons to both options, so you need to carefully consider which one is right for you and your needs.
For example, a sole proprietorship is cheaper to set up and maintain than a limited company. However, if you wish to target large companies, you may need to be a limited company and even VAT-registered before they'll even consider you.
Get Your Records Straight
Next, you'll need to devise a method of keeping your accounting records organised and readily available. Some people might do things the old fashioned way and use pen and paper to record transactions.
However, HMRC wants all businesses to keep digital records, both for ease of access and reduce the scope for errors. In such cases, it can make sense to use an accountant that works with digital accounting software. Learn more about why that might be suitable for you.
Organise Appropriate Insurance Coverage
The last thing you want to do is start a business and end up in financial ruin because a customer decided to sue you for whatever reason (and won the case). With that in mind, you should always make sure you've got the right insurance cover in place.
For example, you should consider professional indemnity insurance irrespective of your business and public liability insurance if customers visit your home or you handle their personal property.
Open a Business Bank Account
Opening a business bank account is a must if you launch a limited company, but it's optional if you operate as a sole trader. In any case, you should seriously consider opening a business account.
Firstly, it ensures that all business transactions like payments and direct debits are separate from your personal ones. And, secondly, it's a good way of measuring the stability of your business if you plan to borrow money to expand your operations.
I use Starling Bank and have always had a positive experience.
Put Aside Money for Marketing
You will most likely set up a business from home offering similar products or services to other entrepreneurs. It makes sense to have your business stand out from the crowd, but the only way you can do that is through marketing.
Some marketing ideas you can do for free; however, some channels require payment, such as sponsored advertising on social networks like Facebook and Twitter.