This post may contain affiliate links which means that if you click through to a product or service and then buy it, I receive a small commission. There is no additional charge to you.
This is a collaborative article.
At the moment, one of the only reasons many of us are to leave our homes is for work purposes. We're all in the bunker, trapped indoors with nowhere to go. So finding any kind of job that could give you back your sense of freedom is most welcoming during these unprecedented times! In this article we have explored some of the best options you have, so you can pick and choose the type of job that will suit you.
Walk the dog
So many elderly people are unable to go outside anymore and that has meant their pets have suffered along with them. You can use various online local dog walker boards and services to become the neighborhood pooch patrol. Dog walking jobs have risen precisely because many people don't wish to risk it and go outside. But those of us that are young, fit and healthy, can be of great use to them. If you are good with dogs, know how to walk them, i.e. letting them sniff around, explore but walk at a good pace, then become a dog walker for the time being.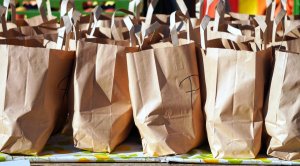 A shopper on the go
When stuck inside in isolation, shielding or not wanting to take any undue risks, this often means people are unable to go shopping anymore. You can volunteer to do their shopping for them and they can pay you for each job you do.
Related post: Starling Connected card – second debit card to buy essentials
If you pick up a list of groceries from multiple customers, you can make one giant shop and earn a decent amount of money on the side.
On my route
Many people have taken up the role of delivery professional since there are millions of more online consumers. As clear evidence of this, the load board on Shiply has thousands of jobs posted from all around the country. They are offered by customers that own home businesses, small businesses, large corporations, and even standard delivery or haulage companies that need a helping hand. Extremely professional, you can use the website to bid for jobs, show the client how you are on their route and you can be there in a few minutes or an hour, and take on board any other jobs that you may find helpful. Customers will automatically be given an opportunity to behind a review, which could help you get more offers.
With so much uncertainty with job security at the moment, now is the time to be grateful for any job you can get. These are some roles that give you control over your schedule and most importantly, get you out of the house.