This post may contain affiliate links which means that if you click through to a product or service and then buy it, I receive a small commission. There is no additional charge to you.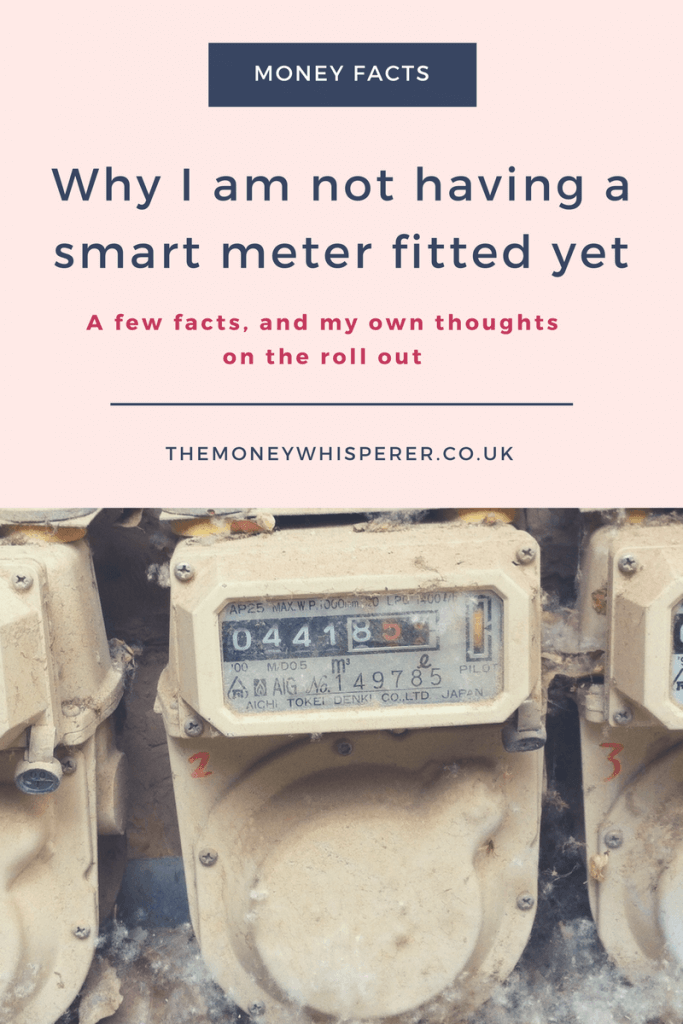 The government wants energy suppliers to install smart meters in every home in England, Wales and Scotland. There are more than 26 million homes for the energy suppliers to get to, with the goal of every home having a smart meter by 2020.
The new smart meters mean you won't have to let your supplier know your readings every month. The data on your energy consumption is provided via a wireless network to your energy provider; the big selling point is that they will be provided with accurate usage figures and therefore your bills will be more accurate.
Also, once fitted, the home-owner receives automatic updates on a computer-like screen – an in-home display, which shows how much power is being used. For many, this provides them with a motivator to reduce their energy consumption.
All sounds great. What bothers me though is that you do not HAVE to have one of these digital devices fitted but the literature coming from your energy supplier won't necessarily let you know this. In some cases, energy suppliers make it sound as if there is a legal requirement by the Government to switch over. This simply isn't true.
The government requires energy suppliers to offer smart meters to all homes and small businesses across Great Britain by 2020, but whether you accept is completely up to you.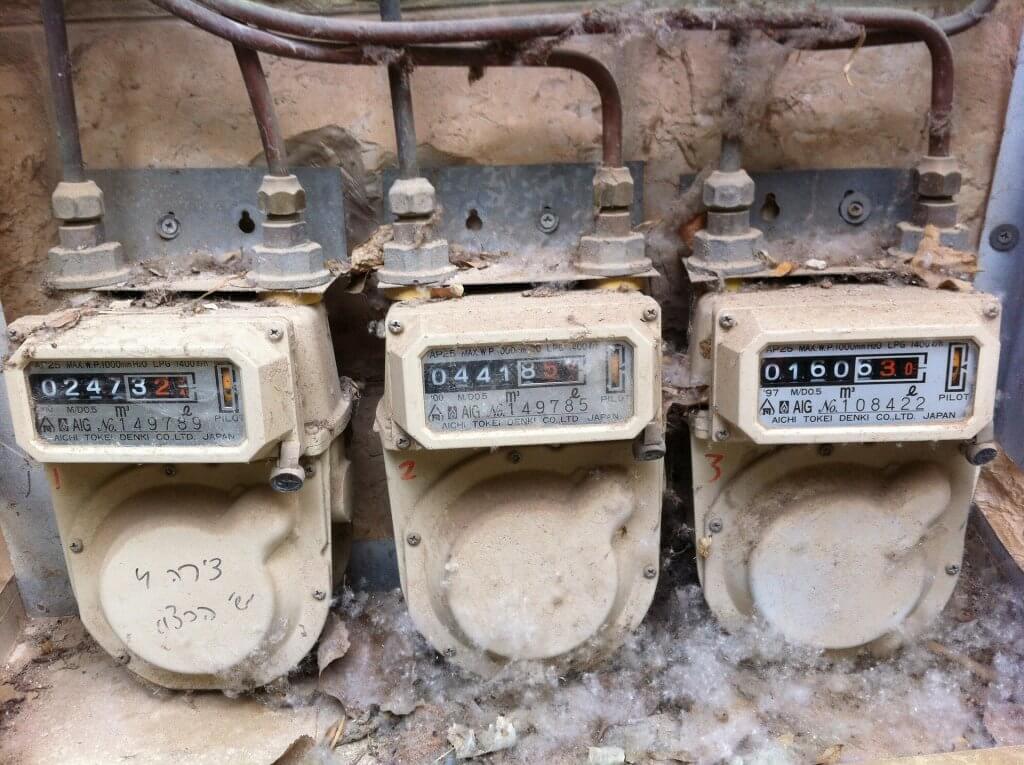 Regular readers will know that I am huge advocate of smart technology in general, and I love any product which helps make life easier or saves time and money. In this case, I'm not such a huge fan. Our home isn't going to be having a smart meter fitted quite yet.
Let me tell you a few facts, and a few of my own thoughts on it all so you can make an informed decision on whether to have one fitted.
What is a smart meter?
A smart meter sends automatic meter readings directly and securely to your energy supplier. This means:
Accurate bills
An end to estimates
No more manual meter readings.
Accompanying the smart meter is an in-home display which is a portable device which shows you exactly how much energy you're using, and the associated cost, in near real time.
Both your smart meter and in-home display will be installed by your energy supplier at no direct cost to you. I say no direct cost because whilst you don't pay for the fitting appointment or the meter and display unit hardware, nothing in life is free! The huge nationwide roll out will have to be paid for somewhere along the line, and inevitably this will filter through in energy prices.
I think it is important that people realise:
Energy companies can not threaten to take away cheap deals if you refuse to have one fitted.
If you receive a notification that smart meters are being fitted in your area by your supplier, you do not have to register or sign up to have one. In this instance, I didn't click Yes to register but was still booked an appointment to have one fitted. Pushy tactics?
My own reservations
I have a number of reservations about the meters themselves and the roll out:
The smart meter is fitted by your current energy supplier. Personally, we use uSwitch each year to compare suppliers and tariffs and without fail we switch energy suppliers so we are on the cheapest tariff. At present, many smart meters will stop working when you switch to a different energy company, because different suppliers use different technology. I do not want to take a day off work once a year to wait for an engineer to have a new smart meter fitted if I want to change energy supplier. No thank you. Also worth noting here that if your gas and electricity accounts are with different suppliers, you will have two separate smart meter installations (one from each of your suppliers).
A solution to the above issue is being worked on, with the plan being to update all smart meters remotely with new software. We've seen recent Government-led IT initiatives rolled out with major issues which have impacted the end-user. Us! The tax free childcare initiative, led by HMRC, was first rolled out in April 2017 and is continuing to have accessibility issues which impact people financially, which is quite frankly shocking. My worry is that the smart meter technology still needs software updates to allow people to switch suppliers easily, and this could be another IT disaster. As this is important to me to be able to do easily, this is a blocker for me at the moment.
I'm conscious that the energy suppliers will soon have vast amounts of real time data on how much gas and electricity people use at different times of the day. Data analytics is HUGE business nowadays (just take a look at any job website!). With this volume of data, there is a very real chance that they will move to increase tariffs at peak usage times; this goes against the message that smart meters should make energy bills cheaper for the consumer. I don't think the consumer is going to have any say in this but for now, on the tariff I am on without a smart meter, there is no risk of this happening. I'm just going to watch from the sidelines on this one and see what transpires.
Other issues with smart meters
Some other issues which have been raised:
Some homeowners are concerned about privacy and hacking. Smart meters do not use the Internet within your home, and they have their own closed, dedicated communications system. Smart Energy GB, a government body set up to promote smart meters, says the devices have been designed with top cyber security experts to ensure they're as secure as possible. Data will be transmitted safely using a dedicated and secure wireless network.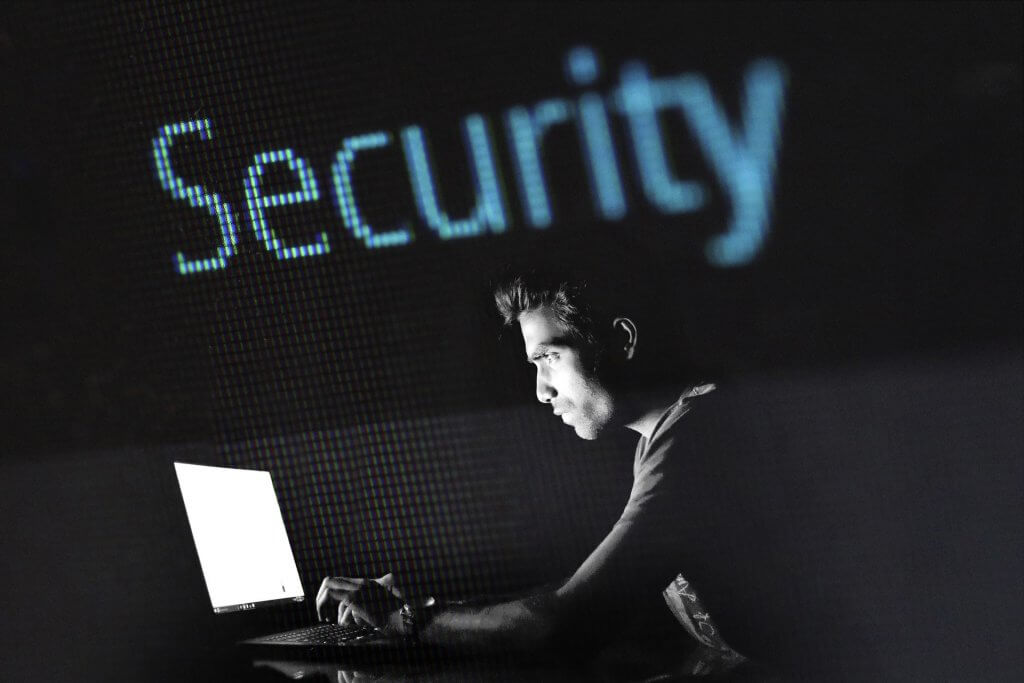 There have been health concerns raised also. Public Health England sees no risk or dangers to health from smart meters. The smart meters used in Britain have undergone one of the most rigorous safety testing regimes and exceed every UK and EU safety standard. I personally don't like the idea of a wireless network inside our house that I can not have the ability to switch off myself but that's a separate issue!
I love smart technology as a whole and think that any device which can help us save money too is a great tool for mass adoption. Smart meters have the potential to enable a much more energy efficient future. With the smart appliances of the future set to be able to interact with smart meter system to help us all save money, it is an exciting time. For now, I am just watching from the sidelines and will jump onboard once the technology is fully in place.