This post may contain affiliate links which means that if you click through to a product or service and then buy it, I receive a small commission. There is no additional charge to you.
I'm a big fan of Moneywise magazine and it's coverage of wide ranging money and finance related topics. One of the topics that they champion is the need for children to learn about personal finance at school. I'm with them wholeheartedly on this!
The Moneywise Personal Finance Teacher of the Year awards highlights and rewards those teachers and schools that are going above and beyond the requirements of the national curriculum to teach children and young adults this vital life skill.
This year I was thrilled to see the winners announced, with my friend Helen Westwood crowned winner of the secondary school category. What fantastic recognition of the hard work she does to ensure her students are learning crucial money skills at school, in a fun and engaging way.
I interviewed Helen to find out about what she does differently that makes her stand out as the shining star in this field.
---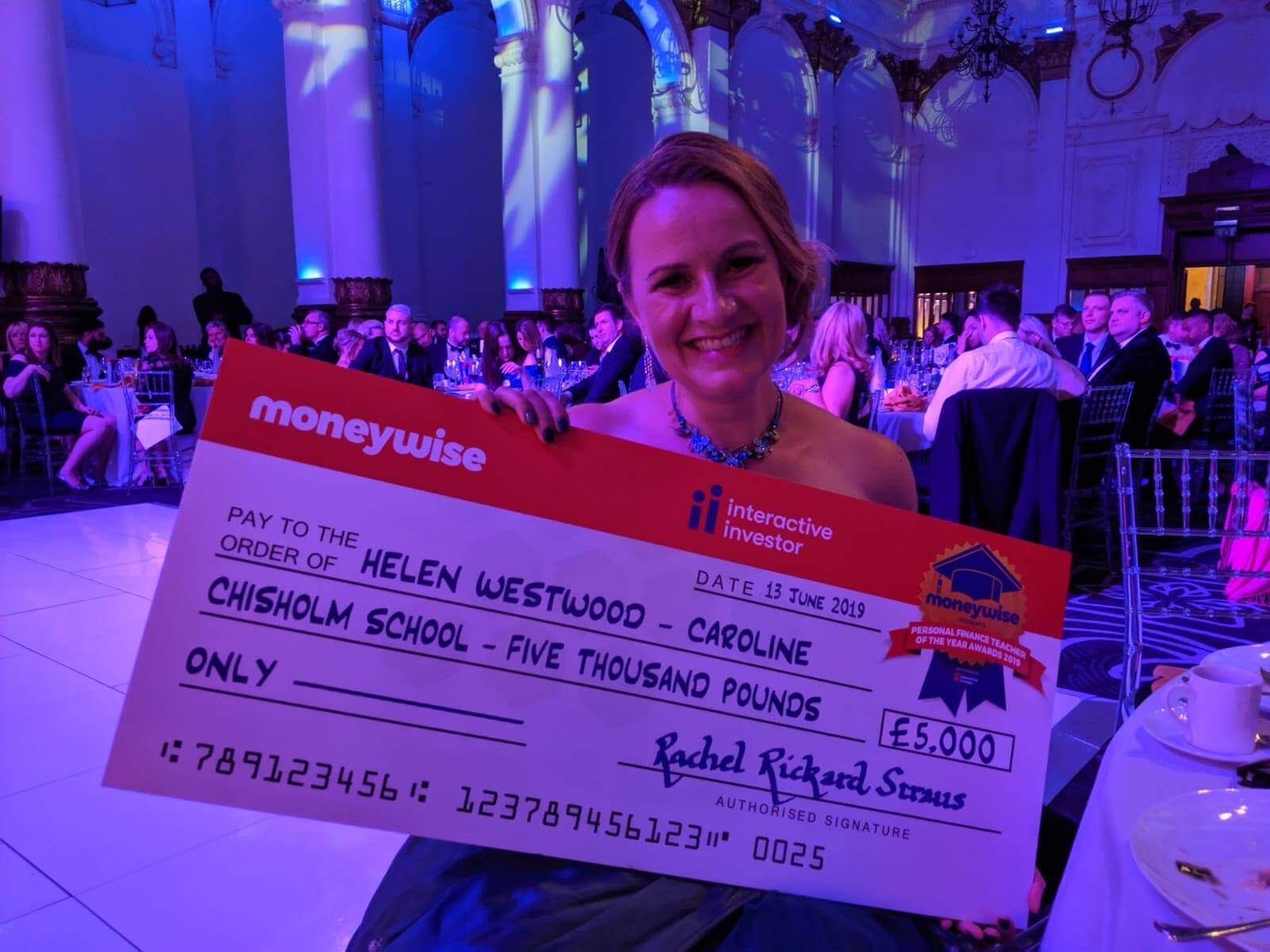 Firstly, tell me a bit about your career…
I have been teaching in two secondary schools in Northampton for 17 years having initially worked as a tax consultant for PricewaterhouseCoopers after graduation. It was this previous career that meant I was approached to teach the A'level equivalent Certificate in Financial Studies at my first school in 2004 and I have been teaching both Maths and Financial Studies every since.
The courses, from the London Institute of Banking and Finance (also a key provider of professional qualifications for the financial services industry) are fantastic to teach and provide a great opportunity to cover a wide range of vital financial capability skills, while the students gain a recognised qualification, which in some cases leads them to varied careers in the financial services industry.
Which topics do you love teaching the best?
My favourite elements to teach are where students map out their personal lifecycle and plot three major life events (often buying a house or having children).
I encourage them to estimate how much the life events will cost and what financial products might be needed for each aspiration to be achieved. It also stimulates lively discussions and I am fascinated by the clear ideas that many teenagers have in terms of when the 'right' time is to have children or to buy a house!
I also thoroughly enjoy teaching about risk and how risk tolerant / risk adverse students might be using a number of different resources, including four photos of me skydiving, flying a plane, wingwalking and riding a motorbike. They also get more animated when I point out that in the photo where I am flying a four seater plane that I am also 37 weeks pregnant when the photo was taken and I ask them whether or not that alters their perception of the risk and whether it is an acceptable thing to do or not.
We explore why they might feel that doing those activities are dangerous (or not) and how this is linked to personal attitudes to risk and perceptions influenced by personal experiences and how such incidents are reported in the media. I also like to think it encourages them to consider the achievement of aspirations as I have been very fortunate to reach many of mine!
Students also love to analyse the graphs I share from my first, unsuccessful attempt at investing (due to poor timing) and discussing what steps can be taken to mitigate such risks.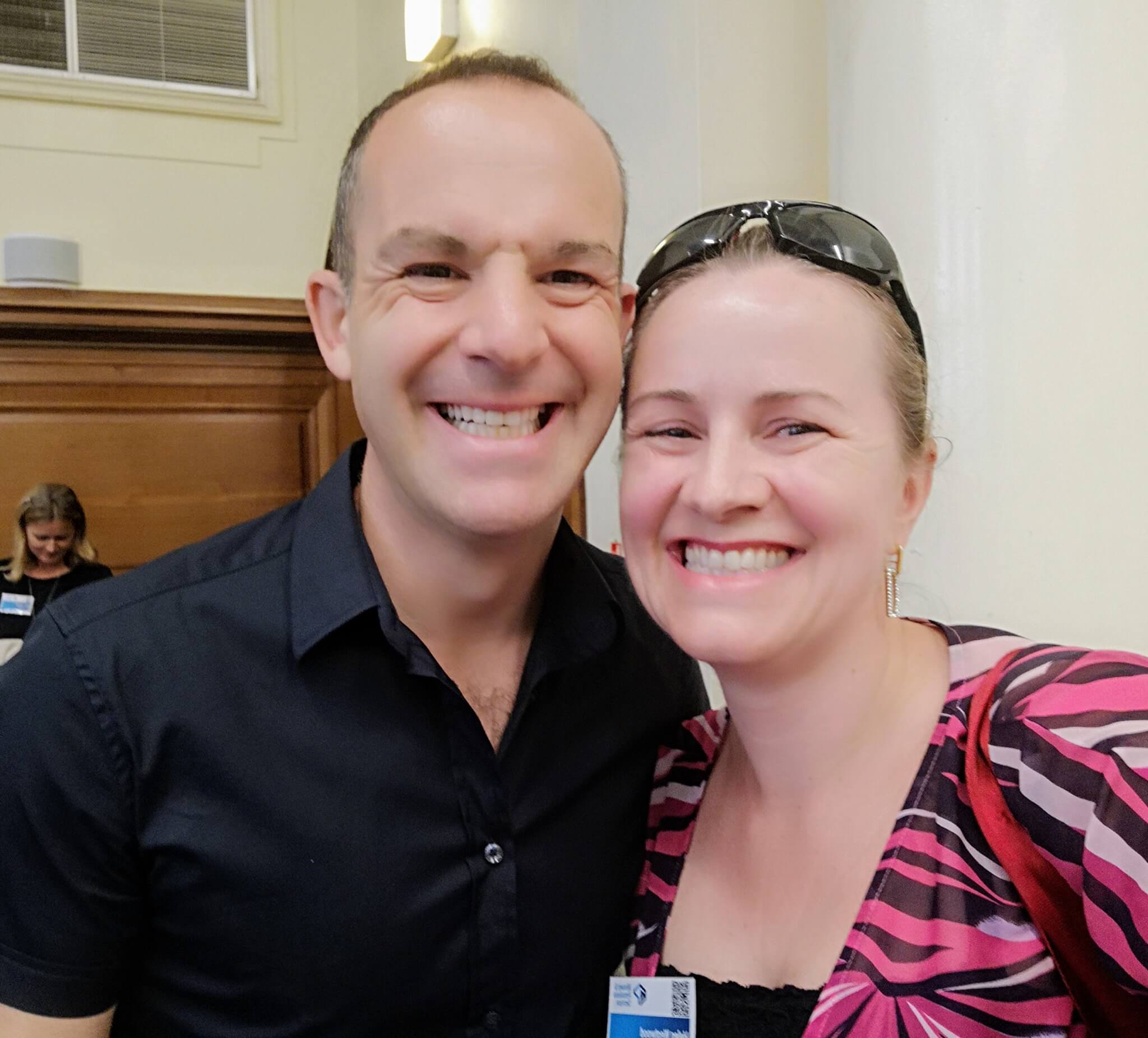 One of the reasons that, I believe, the subject is so well received by students is that they can relate the knowledge they are developing to their later life and financial decisions that they will make. I was delighted to see this aspect of my teaching recognised in my competition entry recently (and in a related article in the Financial Times commenting on how my students would never forget my lessons). All children are curious about the lives of their teachers and they love to question financial decisions and situations that I share with them, such as how much all the aspects of my wedding cost.
What are the top 3 core personal finance skills you'd love to see all children leave school with?
I would love to see all children leave school with a curiosity and openness towards money and with the ability to talk about their finances and to understand where they might go if they needed help – quite a cultural change for us as a population.
I always advocate speaking freely about money and I encourage my students to discuss the aspects of personal finance they study outside the classroom – it's always fantastic to receive parents evening comments that students are always asking financial questions or contributing to discussions on financial situations at home.
In my classroom, there is not a question about money that I will not answer (they all know how much I earn and what the maximum I have ever earned and how much I could have earned had I stayed in my previous job as a tax consultant with PricewaterhouseCoopers).
Students love analysing my payslips and debating my income lifecycle and the changes that I have made and why.
The fascinating and challenging thing about my job is that they also turn my questions on me and when I asked a particularly challenging Year 11 class what they would do if they discovered a long-term partner, with whom they owned a house, had secret debts, one confident young man promptly replied "What would you do, Miss?".
I also coach my students to appreciate how sensitive issues surrounding money can be (brilliantly illustrated by the current campaign by Lloyds Bank), particularly when discussing more negative aspects such as redundancy and income loss due to bereavement or illness.
The importance of what I do and the knowledge and opportunities that I provide to my students was brought home to me recently during, what I thought, was a fairly dry lesson on credit reports (although I had taken screenshots of my credit report from checkmyfile.co.uk which my students enjoyed going through) and one of my Year 13 students looked up and said "Miss, what does everyone else do?" and when I questioned what he meant he said "This is so important and if we didn't do this course, we wouldn't know about all this and we would just turn 18 with no concept of what to do and the impact it can have. But what about everyone else?". It was hugely rewarding to see his realisation of how important what he was learning would be on his financial future but shows how important it is for parents to discuss related areas of our personal finances, like credit reports, that might otherwise be hidden.
*** You may want to check out my book 'The Woman I'm Becoming' which is aimed at 14-18 year old girls. I discuss the valuable things young people need to know about money before they become adults. One of the themes is understanding your credit score ***
What guidance can you give parents on how best to encourage financial literacy with their children?
I would encourage parents to:
be as open with their children about money as they feel confident (without exposing them to stress or worry around money)
to encourage them to have the opportunity to budget but to also make mistakes with money in a controlled way (experiencing a bit of 'buyer's remorse' can make for a positive learning experience).
I give my daughter a set amount of money each day on holiday and it has been really interesting to see how she has experienced budgeting and the joys of saving to make larger purchases by pooling several days' money.
I would love to see parents also proactively asking schools, particularly secondary schools, what provision they have for financial education in their curriculum and to see if their schools are aware of the qualifications available, that can have such a positive impact for students.

Financial education is only compulsory as part of PSHE but some schools, like mine, choose to also offer the courses to a wider student audience, which is such a great opportunity for students!