This post may contain affiliate links which means that if you click through to a product or service and then buy it, I receive a small commission. There is no additional charge to you.
This is a collaborative post. 
If you are lucky enough to own your own home, you might not have realised that there is a housing crisis right now. However, to the renters of the world, it is all they can talk about. There is a lot going on and not enough people are talking about it. Here is what you need to know.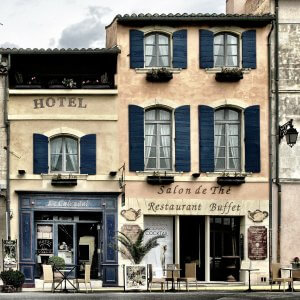 Landlords are selling up
Back in the early noughties, there was a huge surge of people buying up houses with BTL mortgages, and renting them out for a great profit. Then, with the Financial Crash of 2008, a good chunk of the world, including Britain and America, went into a recession. Since then it has been much more difficult to buy a house or secure credit of any kind. Now, the very people who bought up the properties are selling them. Even tenants that have an assured shorthold tenancy agreement are feeling nervous as there is a good chance that their agreements won't be renewed. This is because of a new range of government taxes on landlords.
Local governments are under a lot of pressure
When it comes to social housing, it is there to help people who would not normally be able to afford their own homes due to illness or disability. They should not be used by people who could easily afford a mortgage repayment. But in some cases, this is what is happening. Because of the number of landlords that are selling up, it has caused a vacuum. All of the tenants who rented do not have a place to move to. Entire families are being displaced. It has fallen to the local government and social housing agencies to house these families as there is no other option for them. Plus, they have a housing shortage themselves after they sold their properties to their tenants. In the UK, if you rent from a housing association, after a certain amount of time you are eligible to buy it from them.
These are not young people
It might be tempting to assume that the people that are being made homeless are young people but this is not the case. Many of the people who are currently facing social housing or homelessness are people in their 30s with families. For years, they have been priced out of the housing market and may have the odd blemish on their credit file which is preventing them from getting on the mortgage ladder. It is these people which are feeling it the most as they feel that they have nowhere to go. They can't exactly move back in with their parents with their partner and 4 kids. 
Mortgage companies are not helping
This might seem like a harsh thing to say, but the mortgage companies do not seem to be doing much to help people out. There are countless reports of people trying to get a mortgage after being a tenant only to be told "no". A lot of the mortgage companies and banks are still using the same rules that have been in place after the financial crash and not taking into account that people are being made homeless. A lot of the mortgage decisions are made by a computer which determines if you can afford the monthly repayments. What it doesn't take into consideration is that a renter has possibly been paying double the amount in rent every month for the last ten years.
Houses are expensive
We all know that houses and property, in general, are expensive. This makes it very hard for people to get onto the ladder. However, the landlords who are currently selling their houses are trying to sell them for several thousand over market value. Why? Because they are trying to make some money. They bought these houses at the height of the property boom and have been left with negative equity. In a bid to make back some of this money, they are trying to sell them for so much more than they are worth. 
The houses are not fit for purpose
Houses that have been rented out over the years have not exactly been cared for the best over the years. In fact, there are plenty of houses and properties that should properly be condemned. Tenants, for years, have complained about the state of their rental homes. Mould, mildew, questionable electrics and leaking roofs are only some of the issues that people have complained about over the years. Nothing has ever been done about these issues, and now the landlords are selling them as they are. And, worst still, estate agents are allowing them. Of course, it is up to the buyer to check that the property is up to a certain level.
Would you like to buy it?
This has to be one of our favourite points about the whole crisis. As landlords are serving eviction notices, they are asking their tenants if they would like to buy the property. As a result, many are laughing in the face of their landlord because there is no way they would even consider it. As a long-term tenant, you may have noticed quirks and faults over the years and have no desire to fit them because your landlord should have done it for you. 
The bright side
Because of the pressure on the local governments to house so many people, there will have to be some changes. Some MPs and politicians are currently campaigning for changes to get the pressure off the housing services. Now that these services are at breaking point, the politician's feel that they have no choice but to try and get the rules around mortgages to be loosened, especially for people who are trying to buy their forever home. On the flip side of this, many landlords are being hit with extra taxes, and this is what is driving them to sell. The bright side of this could mean that first time buyers are finally going to be able to get on the property ladder. 
New builds for homeowners
Have you ever been to a new development of homes, walked around the properties, decided on one that you like, only to hear that a landlord is planning on buying up several houses? This happens a lot more than you realise. Thankfully, with the changes that are being made, builders will not be able to sell to landlords anymore. Many of these new developments are being priced and given tax breaks in order to make them more affordable to first time buyers. This in turn made them desirable for landlords to buy. Now these developments will be available to homeowners and first time buyers instead of landlords. 
Change to the market
This has all caused a massive shakeup within the housing market and the effects will be felt for years to come. It will take a long time for the old tenants' homes to be brought up as they need a lot of work. How this will shape the property market for the next few years, nobody is sure. But what might happen is that people may find themselves being able to afford a house for the first time and future generations will be able to afford a place of their own too. There will always be landlords but hopefully they will not hog the property market anymore.