This post may contain affiliate links which means that if you click through to a product or service and then buy it, I receive a small commission. There is no additional charge to you.
This is a collaborative post.
If you're needing to buy a new car sometime soon, you should approach the challenge carefully. It's very common for people to make some common mistakes when they buy their next car and that's a problem for anyone who wants to save money. Throwing money away by making the wrong decisions and failing to look for money-saving options might cost you big. Read on and learn more now.
Make Fuel Efficiency a Priority
Fuel efficiency is certainly not something you can afford to overlook if you want to save money as a driver. If you want to make sure that you're able to save money not only during the buying process but for as long as you own the car, you need to choose an efficient model. That might be a hybrid that uses electricity or simply a car that has a highly efficient modern engine.
Be Ready to Negotiate
You need to be prepared to negotiate if you want to ensure you don't spend more than you need to for your next car. And when you're buying from a car dealership, they'll be expecting you to negotiate, so it would be stupid not to. Many people don't try to negotiate the price down because they find it awkward, but don't let that stop you from saving money.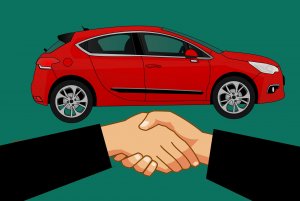 Worry Less About High Miles on More Recent Cars
Lots of people pass up great value car purchases because they're worried about high mileage. If the car is relatively new, you don't have to worry about the mileage so much these days. Just because it has a lot of miles on the clock, that doesn't mean it's going to break down on you anytime soon. Most cars last longer these days.
Be Sure to Focus on Used Cars
If you're going to get the best long-term deal for your car, you really need to buy a used one. A new car will immediately drop in value the moment you start using it, and that means your investment will never come close to being recovered when you come to sell it. Ford used cars are good options because they hold up well and you'll probably feel like you're driving a brand new car.
Consider Private Sellers
It's important to survey all of the options open to you when you're trying to find the best possible deal out there, and that includes private sellers. You can sometimes find the best deals if you're willing to buy from private sellers as opposed to car dealerships. You've got to be open to all options if you want to keep the costs of your purchase down.
It's all too common for people to needlessly throw away money when they're going through the process of buying a new car. Be sure to make the most of the tips and ideas discussed here if you want to find the car that's right for you without spending a small fortune to do so.