This post may contain affiliate links which means that if you click through to a product or service and then buy it, I receive a small commission. There is no additional charge to you.
The Halloween decorations are packed away so it's only fitting that we can start talking about the C word! Christmas! I'm actually nowhere near as prepared as I usually am by the beginning of November when it comes to Christmas. But I have pulled out my Christmas Planner and I'm starting to ramp up my list writing.
Last year we went to Lapland UK and we knew that it would be really tough to try and beat that this year. So much so that I haven't booked to go and see Father Christmas at all this year – am I a bad mum?! I tried to book to go to see The Nutcracker instead as a treat – especially as both girls are ballerinas and love dancing – but I realised that I am way too late for that too. I need to get my thinking cap on for what we are going to do this year to make the run up to Christmas super special…. send me your ideas!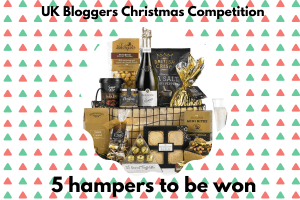 This Christmas, some of the UK Bloggers have come together to offer you the chance to win five Virginia Hayward The Magic of Christmas Hampers. Five lucky winners will win a Christmas hamper delivered before Christmas. Keep reading to find out how you can enter.
Who are the bloggers behind the giveaway?
The UK Bloggers are a group of bloggers, podcasters, and influencers in the UK who are passionate about helping you to improve your life. We are a mix of lifestyle, parenting, food and money bloggers. Whether you want to make more money, find recipes, read about parenting or other lifestyle topics, we are your people. Here's who we are: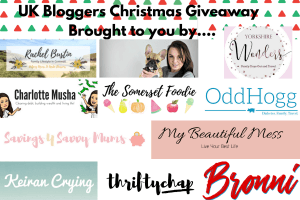 Savings 4 Savvy Mums | My Beautiful Mess | Rachel Bustin | Soph Obsessed | Charlotte Musha | The Somerset Foodie | Odd Hogg | Keiran Crying | Thrifty Chap | Bronni | Yorkshire Wonders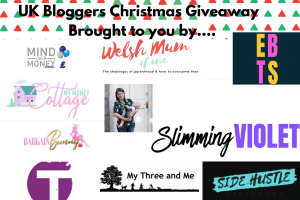 Earning By The Sea | Welsh Mum | Mind Over Money Matters | My Money Cottage | Bargain Bunny | Slimming Violet | The Life Of Dee | Tuppennys Fireplace | My Three and Me | Side Hustle Directory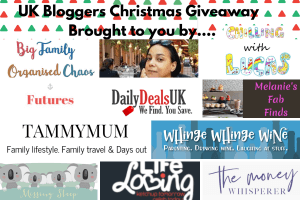 Daily Deals Blog | Chilling With Lucas | Tammy Mum | Big Family Organised Chaos | Midlands Traveller | I Always Believed In Futures | Melanies Fab Finds | Really Missing Sleep | Life Loving | The Money Whisperer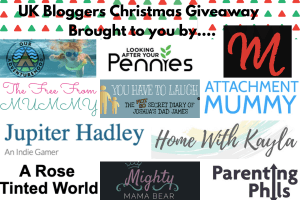 Ruth Makes Money | Jupiter Hadley | At Home With Kayla | Our Adventurehood | Looking After Your Pennies | The Free From Mummy | You Have To Laugh | Attachment Mummy | A Rose Tinted World | Mighty Mama Bear | Parenting Phils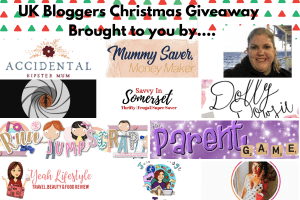 I Beat Debt | Run Jump Scrap | The Parent Game | Accidental Hipster Mum | Mummy Saver Money Maker | Miss Many Pennies | Savvy In Somerset | Dolly Dowsie | Yeah Lifestyle | Just Average Jen | Pain In The Head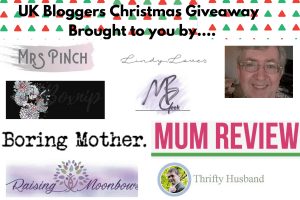 Raising Moonbows | Lindy Loves | Boxnip | Me Be Geek | Mrs Pinch | Thrifty Husband | Pounds and Sense | Boring Mother | A Mum Reviews |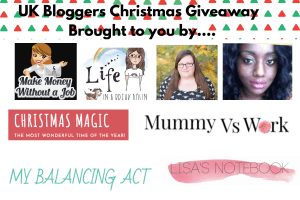 My Balancing Act | Emma Drew | Make Money Without A Job | Bump and Beyond | Life In A Break Down | Mummy Vs Work | Lisa's Notebook | Christmas Magic And Markets |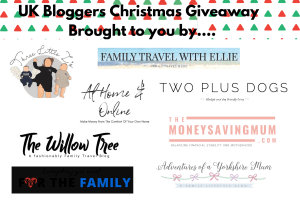 For The Family | The Money Saving Mum | Three Little Zees | Family Travel With Ellie | Two Plus Dogs  | At Home And Online | Adventures Of A Yorkshire Mum | The Willow Tree |
The prizes
You can win one of five Virginia Hayward The Magic Of Christmas Hampers. They sound absolutely amazing – yum yum yum!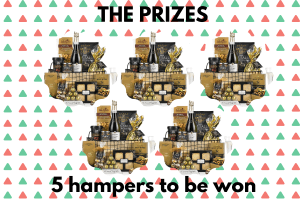 The rules
The giveaway is open until midnight on 17th November 2019, when the five winners will be chosen.
The giveaway is open to UK residents only.
Winners will be contacted by email from [email protected]
Should the Christmas hampers be out of stock then a suitable replacement will be found.
How to enter
You can enter by completing as many of the Rafflecopter widget entry options below as you like. You can enter multiple times by clicking on each blog link above and entering via their own widget. All entries will then be put together and five winners will be randomly chosen.
Good luck!