This post may contain affiliate links which means that if you click through to a product or service and then buy it, I receive a small commission. There is no additional charge to you.
If you are getting ready to sell your home, then you probably have two clear goals in mind. You will want to make sure that your home sells fast and for the right price. However, there are also a few different issues that you need to avoid during a home sale.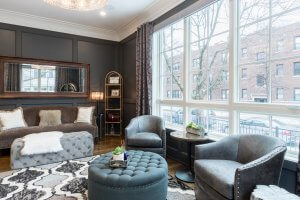 Legal Trouble 
It's important to remember that selling a home is a legal proceeding. As such, there are a lot of steps that need to be taken to ensure that your property sale is handled the right way according to the law. For this, you will need to consult with the experts including conveyancing solicitors. While a service like this can be expensive it is also absolutely essential. If you don't invest in the right solution here, then you might have to deal with legal problems further down the road long after you thought the home was out of your hands. 
Getting Stuck On The Market 
If your home gets stuck on the market then it could end up costing you a fortune and mean that you can't move onto the next chapter of your life and that's the last thing that you want. To avoid issues here, you need to think about how to ensure that your home is far more attractive to potential buyers. One of the ways that you can do this is choosing the right sale price. If a buyer thinks your home is overpriced then this is going to be an immediate turn off. 
Sale That Falls Through 
What if your home fails to sell after you secure a potential buyer? This can happen for a multitude of reasons. For instance, the buyer might not have been able to sell their home at the right time. If that's the case then you can consider giving them more time to sell. Or, you can look for a new buyer. If there is no reason for them to drop out of the sale and they leave you in the lurch, then it could be worth threatening legal action. Whether you have a case here will depend on how far through the sale you were when they decided to pull out. 
Expensive Repairs 
Finally, you might find that your home needs expensive repairs before you put it on the market. This isn't always a massive issue but you might not have fitted it into your budget that you devised when you decided to sell. To avoid this issue, you should make sure that you are completing repairs regularly when you own a property. You need to make sure that you avoid issues growing out of control and being left until the last minute 
We hope this helps you understand some of the key issues that you can run into when you're trying to sell your home as well as the right ways to deal with them. By taking the key steps here, you can guarantee that your home sale is stress free and allows you to move on with the next chapter of your life.