This post may contain affiliate links which means that if you click through to a product or service and then buy it, I receive a small commission. There is no additional charge to you.
This is a collaborative post.
Moving house is one of the most stressful experiences you'll ever have. From organising movers to packing up all your items, there are so many stages of the process. However, alongside the practical things you'll need to organise, you'll also need to be aware of the legal side of things.
This will include finding a suitable mortgage, exchanging contracts and finding a reliable conveyancer. For the latter, it might feel challenging to find a conveyancing professional in your area that's not only trustworthy but affordable. 
A conveyancer is responsible for the transferring of the homeownership, any trusts that exist and a handful of other important legal tasks – so it's essential that you choose the right one from the get-go.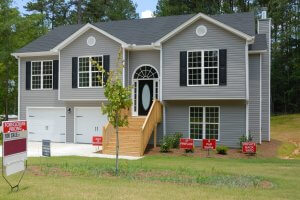 But moving house doesn't come cheaply, so it's a good idea to discover ways in which you can save money. If you're on the hunt for a conveyancer, but don't know where to start. Here are 5 top tips you can use to find the best conveyancer for your money:
Tip #1 – Compare Quotes Online
Before you take the leap and choose a conveyancer for your house move, it's a good idea to shop around and compare various quotes. This is vital if you're looking for a budget-friendly service. 
From this, you can then narrow down your options and create a shortlist that takes into account not only their fees, but their reputation and the quality of their service. 
Tip #2 – Choose a Conveyancer with Online Tracking Capabilities
There is so much legal paperwork that comes with the conveyancing process. So when a conveyancer isn't efficient or carrying out the right due diligence, it can extend the process – meaning that you aren't able to exchange contracts within a time frame that suits you.
To prevent this from happening, make sure that you look at whether the conveyancer offers online tracking facilities. With this modern software, you're able to view information online and your transactions whenever you need to. Saving you time and money, it's a feature that reputable conveyancers should now have.
Tip #3 – Uncover Any Hidden Costs
When comparing prices, make sure that there aren't any hidden costs. You want to ensure that you're getting the most for your money, without facing a hefty bill at the end of the process for unexpected costs. Be aware that some conveyancers add on costs, even after giving you an estimate. Ask lots of questions up front! 
As part of this process, you should also try to avoid any conveyancers that charge an hourly rate – because the price will soon start to add up.
Tip #4 – Determine The Quality
Even though price might be the primary priority, you should also be paying attention to the quality of service. A great way of ensuring that they are high-quality, as well as reviews online, is to ask friends and family for any recommendations. 
Tip #5 – Avoid Your Estate Agent's Recommendations 
Although you might think that it's helpful that your estate agent has recommended you a conveyancer, often this is done as a way of earning a commission. Even though this might not initially seem bad, it could result in you being recommended someone who isn't the right fit for you, just so they could earn a commission.
So it's a better idea to try and find a conveyancer yourself, conducting thorough research around them.
Final Thoughts
Those are just 5 top tips you can use to help find the best conveyancer for your money. Of course, at the end of the day the conveyancer you choose is up to you – and will depend on your personal preferences and budget.