This post may contain affiliate links which means that if you click through to a product or service and then buy it, I receive a small commission. There is no additional charge to you.
The start of a new year comes with New Year's Resolutions for many. When it comes to money matters, this time of year is a perfect time to take stock, do some admin and set yourself up to head in to the new year with some savings under your belt.
Here are my 5 quick and simple ways to start the year with a bang and be better off in 2019. None will take you long at all to action – no excuses!
Mortgage Deal Expiry
Start with your biggest monthly outgoings. For most of us, that is the cost of keeping a roof over our heads.
Do you know your mortgage deal expiry date? If you are nearing the end of a fixed term, give yourself plenty of time to check the best remortgage rates.
Click To Tweet
I highly recommend the digital mortgage broker Habito – you can plug the details of your current mortgage in and it will see if it can find you a better deal. What's to lose?
Even if you are on a fixed term deal, it is still worth checking whether the cost of an exit fee coupled with cheaper monthly repayments is better than your current repayments.
0% Credit Card Transfer
If a lot of your Christmas spending has gone on to credit cards, you may be feeling anxious at the size of your card balances.You aren't alone – total credit card debt in this country in October was an average of £2668 per household, and spending only goes up over the festive period.
It's so easy to put purchases on to credit but then the reality hits when it is time to start paying the balances off.
If you have a regular credit card, you can save money simply by shifting the balances over to a 0% interest credit card deal. You will frequently have to pay for the privilege of opening one of these 0% interest cards, but the benefits of reducing your interest payments should outweigh the costs to you of doing so.
Check out Moneysupermarket for all the latest 0% transfer deals.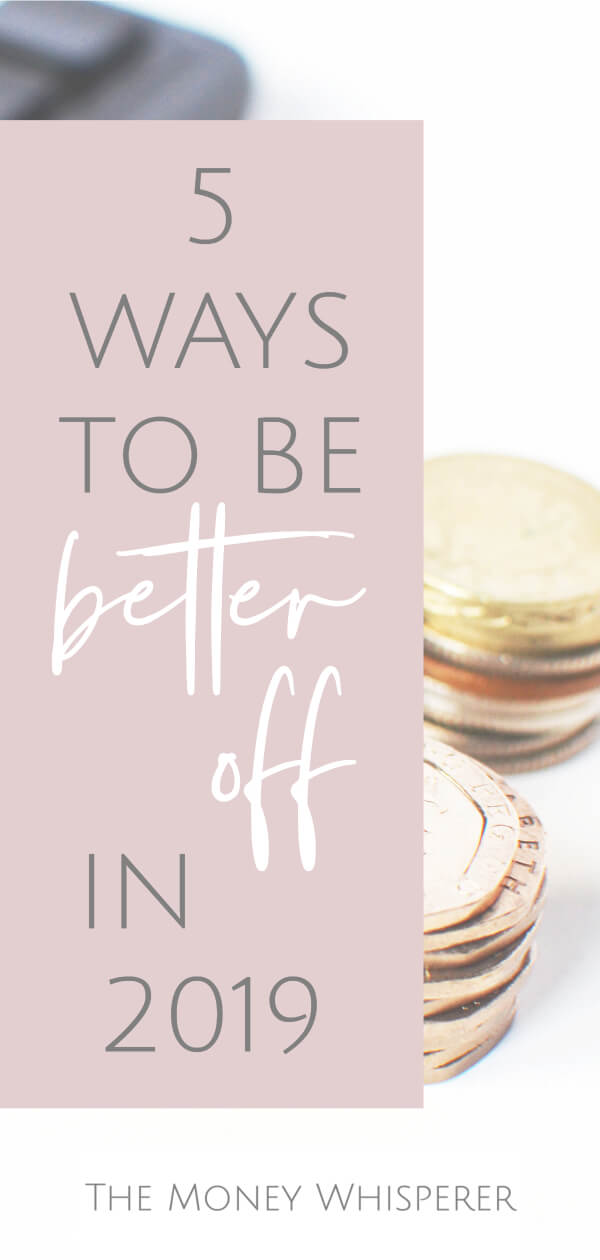 Get Your Paperwork In Order
A sure fire way to end up spending more than you need to on bills is to have them set to auto-renew. Always, always shop around first and then negotiate with your current provider before you just resign yourself to paying the quote for next year's bill.
Grab yourself a copy of my bill tracker here by clicking the button below.
Fill in the tracker and you will know exactly when all your bills are due for renewal so you don't fall in to this trap.
Cancel Those Subscriptions You Don't Need
You can do this the old fashioned way – scrolling through your bank statement to check all the payments on subscription. Or head on to your online banking and go through your direct debits there.
Don't forget those which you pay for by credit card too – I've come back to edit this post since receiving an email from McAfee last night with my auto-renew details!
The slick and simple way to do this is using Bean, Bean – a clever tool which reads your bank statement for you – not only takes the effort out of the process, but also does the actual cancelling for you to!
Switch Your Energy Provider
It feels like I talk about this every few posts but honestly, it is one of the easiest ways to save hundreds of pounds and so many people across the country just don't do it!
We switched to Bulb last year in March and after a couple of price increases, I switched away from them again in October. Loyalty doesn't pay when the energy providers keep putting prices up!
If you are on a fixed deal, you may have to pay an exit fee to switch to another supplier – but energy switch sites will factor all of this in when they compare your current costs with the rest of the market. So it is always worth the 5 minutes of your time which it will take to check if you could be saving money with a different provider.
---
Action these and then let me know in the comments how much you've saved heading in to the new year.