This post may contain affiliate links which means that if you click through to a product or service and then buy it, I receive a small commission. There is no additional charge to you.
Christmas is less than 3 weeks away now and if you are like many of us, you've still got any number of people still to buy for.
Forgotten someone off your Christmas list. An easy teacher's gift. Not really sure what to get someone. When faced with these common dilemmas, gift cards are a popular, 'easy' present.
But whilst they are easy for the gift giver, there are reasons why they aren't a great gift for the recipient. I've taken a look here and give some tips on making sure you avoid losing out on receiving your gift.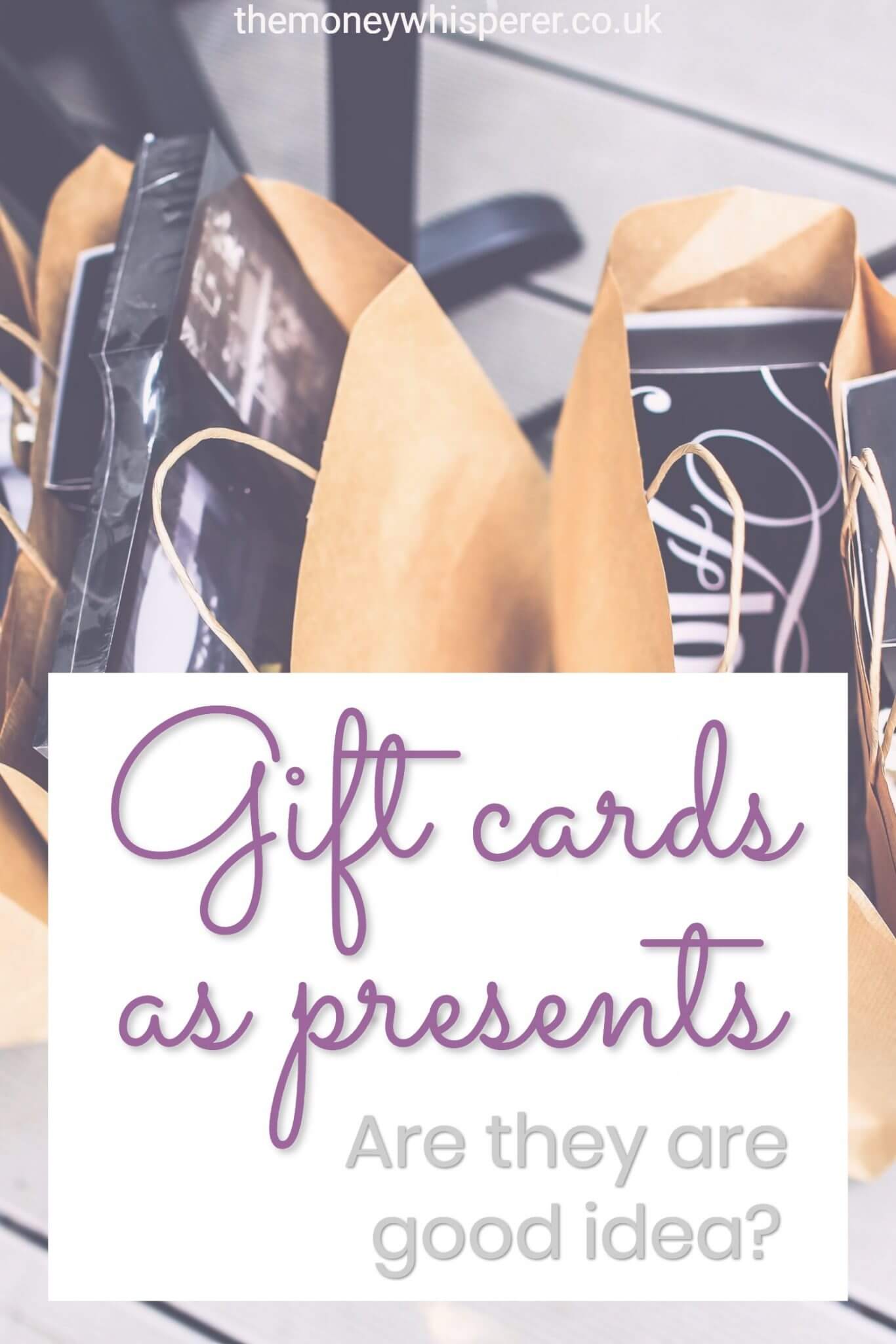 Watch the expiry date
Most gift cards have an expiry date. They are typically valid for two years from purchase or their last use. However, without a date printed on the card itself, its easy to see how you can forget when time is running out; have you ever seen a gift card with an expiry date actually printed on it?
TIP: Check the expiry date or balance online or in store.
Don't lose it!
Lose the gift card or have your wallet stolen and chances are that is your gift is gone for good.
The easiest way to avoid this is to avoid keeping the card just hanging around in your wallet; do as the gift giver intended and buy yourself something nice with it for the full balance on the card!
TIP: With giftcards from places like Amazon or itunes, even if you don't want to buy something which uses the full balance, the act of making a purchase transfers the full balance to your digital account. A deduction is made for the value of the purchase leaving the balance safely in your digital account. If you don't want to buy anything valuable straight away, it is worthwhile making a small purchase simply to have your full credit logged in your digital account.
TIP: If the retailer allows, register your gift card online to allow you to stop the old card and request a new one in the event that you lose it.
What happens if the retailer goes bust?
We've seen a number of high profile retailers get in to trouble over the past few years. When a retailer goes in to administration, the administrator doesn't have to honour any gift cards which remain unspent.
TIP: Avoid buying gift cards for single retailers and instead purchase a giftcard which covers several retailers. The Westfield giftcard, Love2Shop and Intu are are multi-retailer gift cards.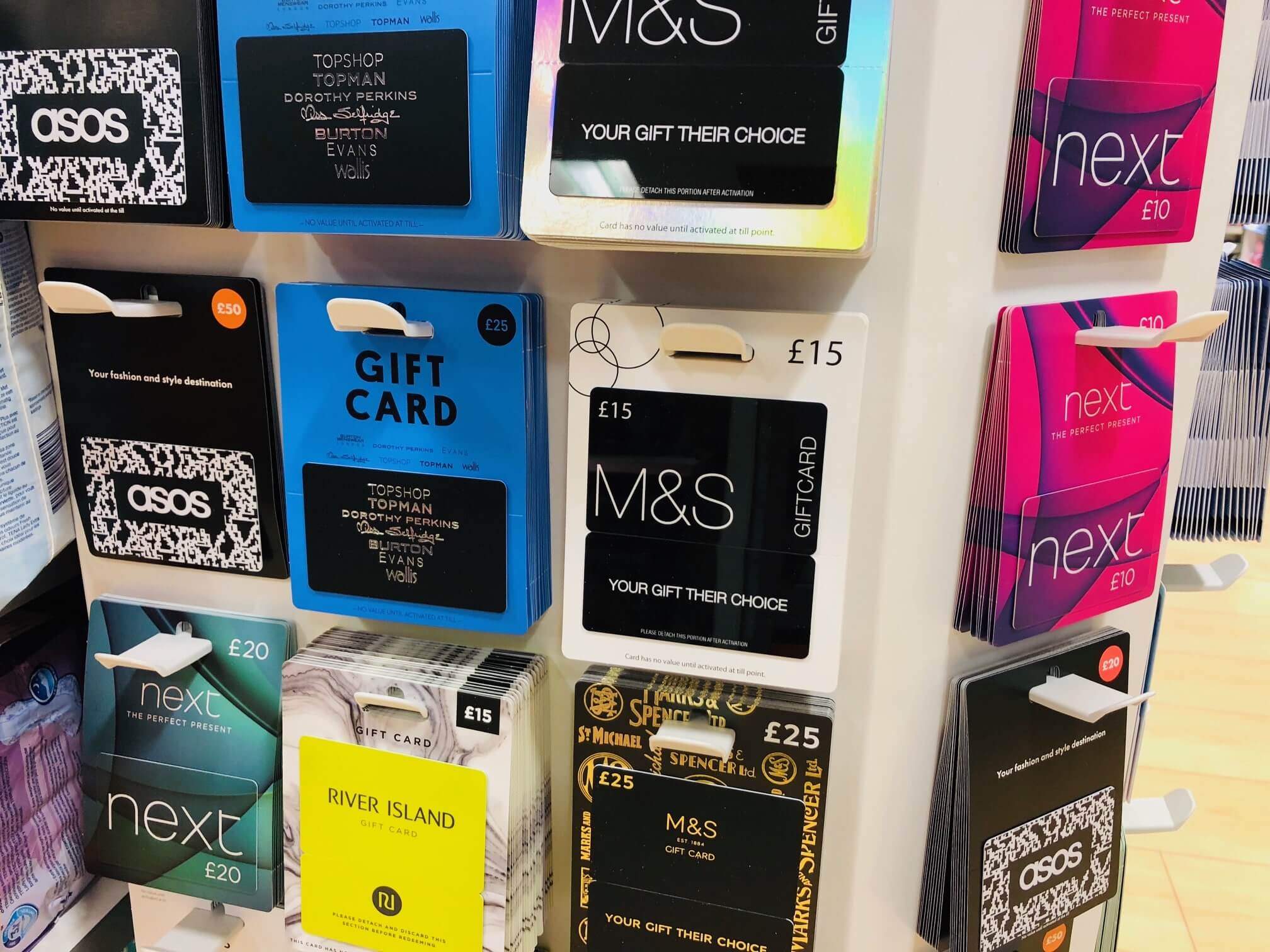 Don't throw it away once you've used all the credit
How many times have you used the full balance on a gift card and been offered the zero balance card back only to say to the cashier, 'why do I need it back, its finished now'.
If you require a refund for an item purchased on a gift card, the terms and conditions of many retailers state that you will need the gift card present for the money to go back on to.
TIP: Always take back the zero balance gift card. Do not destroy it or throw it away until you are 100% happy with your purchase.
In store and online shopping
It is becoming increasingly easier to spend gift cards either in store or online. However, do be aware that you can not always use physical gift cards for online shopping, and if you have an e-card, you may not be able to use it to shop in a physical store.
TIP: Check before you buy whether the recipient will be able to use the gift card both in store and online and if not, make sure you're buying the right one for their preferred way of shopping.
Want an alternative to gift cards? Look at BuyaGift.com – check out my review here.
Beware large purchases made with multiple gift cards
Multiple gift cards of smaller denominations can be a great way of buying a larger, more expensive item. However, do watch out for certain retailers putting restrictions on the number of gift cards that can be used in any one transaction.
TIP: Impersonal as it seems, a gift of cash may be more practical if you know that a loved one has asked for a gift card because they want to put it towards an expensive item that are hoping to buy.
Savvy ways to purchase gift cards at less than face value
If gift cards are your preferred gift of choice, there are easy ways to get hold of them at less than face value:
Access retailers via the Quidco cashback site and you'll benefit from cashback as well as some exclusive offers. Some restrictions may apply.
Check if your employer provides you access to discounted gift cards through a loyalty scheme. I have Marks, Boots and Sainsburys gift cards which I have had for over 5 years which I regularly top up this way via my husband's company membership.