This post may contain affiliate links which means that if you click through to a product or service and then buy it, I receive a small commission. There is no additional charge to you.
This is a collaborative post.
Purchasing an investment property can be a thrilling and profitable endeavour. However, this venture, if hurried into, will backfire if the investor isn't in the right position. If it has been something that you have considered, but you aren't sure about, here are three indicators that you might just be ready to take the plunge.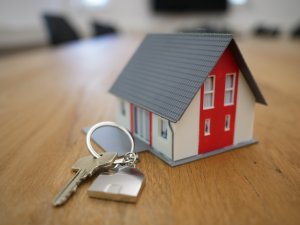 You are financially stable
If your finances are not in good shape, investing in general probably isn't the wisest idea. Having debt paid off and an emergency fund in place as a minimum is essential before you begin to consider investment opportunities. 
Buying a property from someone like Salboy is a significant commitment. Even if you are planning to pay for the investment with a specialist buy to let mortgage, you still need to make sure you can meet the payments and have a backup plan if you have void periods without tenants.
Some property companies also insist that you pay for their investments in cash, rather than using a buy-to-let mortgage. In this scenario, you'll need a substantial amount of cash to hand to complete the deal.
However, if you have recently started earning more money as a result of a promotion or a new job position, or maybe you have inherited some money, you may find yourself in a position where you want to make your money work harder for you, and you consider investing in your first property.
You have done your research
To get it right, property investment necessitates a fair amount of research. You will need to conduct extensive market analysis to determine which areas deliver the highest rental yields, the best capital growth opportunities, and the highest levels of tenant demand. You will find yourself losing out on the opportunity to earn attractive rental returns from both routine rental income and capital gains if you do not do this groundwork first.
London has long been seen as a property hotspot, but it's expensive. Look elsewhere too – the North West is rapidly becoming an attractive place to invest in. Manchester and Liverpool are consistently delivering the best results in terms of yield and capital growth.
You have thought about your future and what you want from it
Every property venture requires an investment strategy, so make sure you have one in place before moving forward. Long-term targets would be part of the investment plan. Work out the steps you will need to take to achieve these goals, like whether you will concentrate on buy-to-let or only buy-to-sell, as well as all the costs and possible downfalls that come with property investment. 
If you are investing to fund your retirement, for example, you can calculate how much money you will possibly make per month from your investment and decide how much of it you want to put away into your savings. You should also devise a plan for exiting your property investment. This is a strategy for determining how and when you will sell your property later in life to maximise your profit and get the best out of your investment.
If you have met the above three conditions, you may be ready, or almost ready to become a property investor. Of course, you need time and energy to dedicate to your new venture as well, but as long as these are covered, you have the main aspects in hand.