This post may contain affiliate links which means that if you click through to a product or service and then buy it, I receive a small commission. There is no additional charge to you.
At the start of a new year, we're all excited for what it might bring, especially this year! Even if January can be a long, cold, and tiring month (and we are in lockdown), it's always nice to look ahead and think of the different prospects the year can bring. At the same time, we all start to get a bit more intentional about our money and what we want to do with it. Even though we're already half way through January, now could be the perfect time for you to think about the options for where you could invest your money this year. Because it can often be a busy start to the year, and now that things are underway, you can dedicate time to this area of your life. Let's take a look.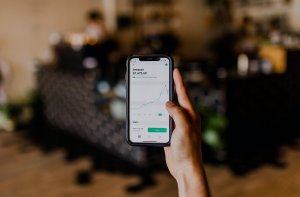 In You!
This is a great place to start! What do you think about investing in yourself?
While this doesn't seem like the type of 'investment you'd normally hear me talking about, investing in personal development can pay off in dividends! If you have life goals and you know that there are things that you want to do, it's time to start going after them. Do you want to learn how to paint? Do you want to write a book?
Investing in your dreams or your education or what you want to achieve, taking action and applying yourself can really help you to get to where you want to be. Sometimes, the first step is finding someone to support you to learn your new skill. I have over 100 in The Money Lounge membership – my personal finance community for women who want to develop a healthy relationship with money, become knowledgeable and empowered around their finances, and get wealthy along to way. To join us, find out more here. 
In Your Future
One of the main areas that you might want to invest in if you haven't already, is your future. This is something that we all do seem to forget about, yet it's something that is so important to do sooner rather than later. Because the sooner you begin the retirement planning process, the more comfortable financially you will be when you are ready to retire. The later you leave it, the more you will need to put away in order to have what you want. 
In Property
Maybe you've always wanted to invest in property but haven't done it yet? Then it could be the case that you want to speak to some estate agents to see what properties are currently available. You may find that you are able to pick up something for a good price. This could then become the start of your portfolio should you choose to rent it out. Or, you might even want to consider flipping properties if you have the time and interest.
In the Stock Market
Do you want to start investing in the stock market? If you're looking for a long-term home for your investment, considering the stock market when you are looking at your investment mix is an option. 
In Valuable Items
Finally, a little bit less common is investing in valuable items. This could be jewellery, watches, classic designer items, wine or art – anything that you know holds its value. Again, here it will depend on your interests and what you're aware of so that you can invest your money and make sure that it holds the value for whenever you want to sell.