This post may contain affiliate links which means that if you click through to a product or service and then buy it, I receive a small commission. There is no additional charge to you.
This is a collaborative post.
In the early stages of adult life, your focus is generally on the task at hand, the immediate future, or long term career goals. While many people acknowledge that they will retire comfortably someday, too few take the necessary preparations to ready themselves for retirement.
Planning for the final bend of life can be daunting. 
The unfortunate reality is that financial stability and security in retirement won't happen if you don't make it a conscious decision. You must take action in order to have a prosperous life when you choose to stop working. The most critical factor is that you set your retirement goals, and you begin preparations immediately. 
Although planning for retirement may scare you a little, the process isn't as complicated as you might think. It requires consistency rather than time and thought rather than effort. 
If you've decided to get ahead of the curve with regard to your retirement, there's no need to worry. Here are four key financial tips to prepare you for retirement.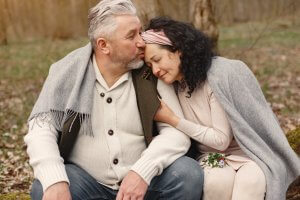 Create a retirement timeline
The first step is to create a retirement timeline. By having a specific date or age in mind by which you want to make work optional, you are giving yourself the opportunity to quantify how many paychecks you have left. This allows you to set realistic goals and create a clear retirement plan. 
The length of time between now and your retirement can have a significant impact on your actions.
If you are relatively young, there is potential to make significant earnings, meaning you may be comfortable with taking more risk in terms of what your retirement savings are invested in.

If you are nearing retirement age, you will likely have to set aside more money each month and avoid risky ventures. 
Create your timeline and allow for potential alterations down the line. Do you plan on moving house or having a larger family? All of these things must be considered. 
Know your needs
Once you have your timeline in place, you can quantify what your lifestyle costs in retirement are projected to be. No matter what lifestyle you have, retirement is very expensive. You will potentially need to have enough funds to facilitate your lifestyle for decades. 
Plan ahead and figure out what your standard of living will be in retirement. Take full responsibility for your future and know your needs. It has been estimated that people need 70 to 90 percent of their pre-retirement income to sustain their lifestyle into retirement. 
Perhaps you plan on travelling or taking up some new hobbies. Consider all lifestyle changes and plan for them. 
Organize all legalities
Contact a legal professional to handle any legal concerns that you might have. In the unfortunate event of a divorce, it could be useful for you to have a pension sharing order to ensure that you are covered. 
Although you might not want to think about certain legal implications surrounding your future, it's vital that you do. 
Start saving now
It's never too early to start a pension fund. Whether you've been a habitual saver throughout your life or not, now is the time to start. Saving is rewarding in many ways. It can keep you in favour with your financial institution, and you can rely on savings if you fall on hard times. 
Set clear goals that coincide with your timeline and start now.