This post may contain affiliate links which means that if you click through to a product or service and then buy it, I receive a small commission. There is no additional charge to you.
I'm feeling so motivated at the moment. My 40 things to do before turning 40 bucket list is helping focus my mind and dictating a lot of my actions. 'Get in the best shape of my life' features at number 29 on the list (although they are in no particular order!) so the opportunity to try out the new Do The Unthinkable program from Muscle Food has come at a perfect time where healthy living is front of mind.
If you haven't heard of Muscle Food, they deliver top quality, lean meat and supplements to your door at competitive prices. I used to think it was just for body builders – I think it's the use of the word 'muscle' that does it! However, as people become increasingly disappointed with the quality of supermarket meat, many are turning to Muscle Foods for superior quality meat at great value. Plus it is delivered to your door which is handy.
Muscle Food is a company which is passionate about sports and nutrition. 'Do The Unthinkable' is a clever package to help people achieve their health goals through food AND fitness.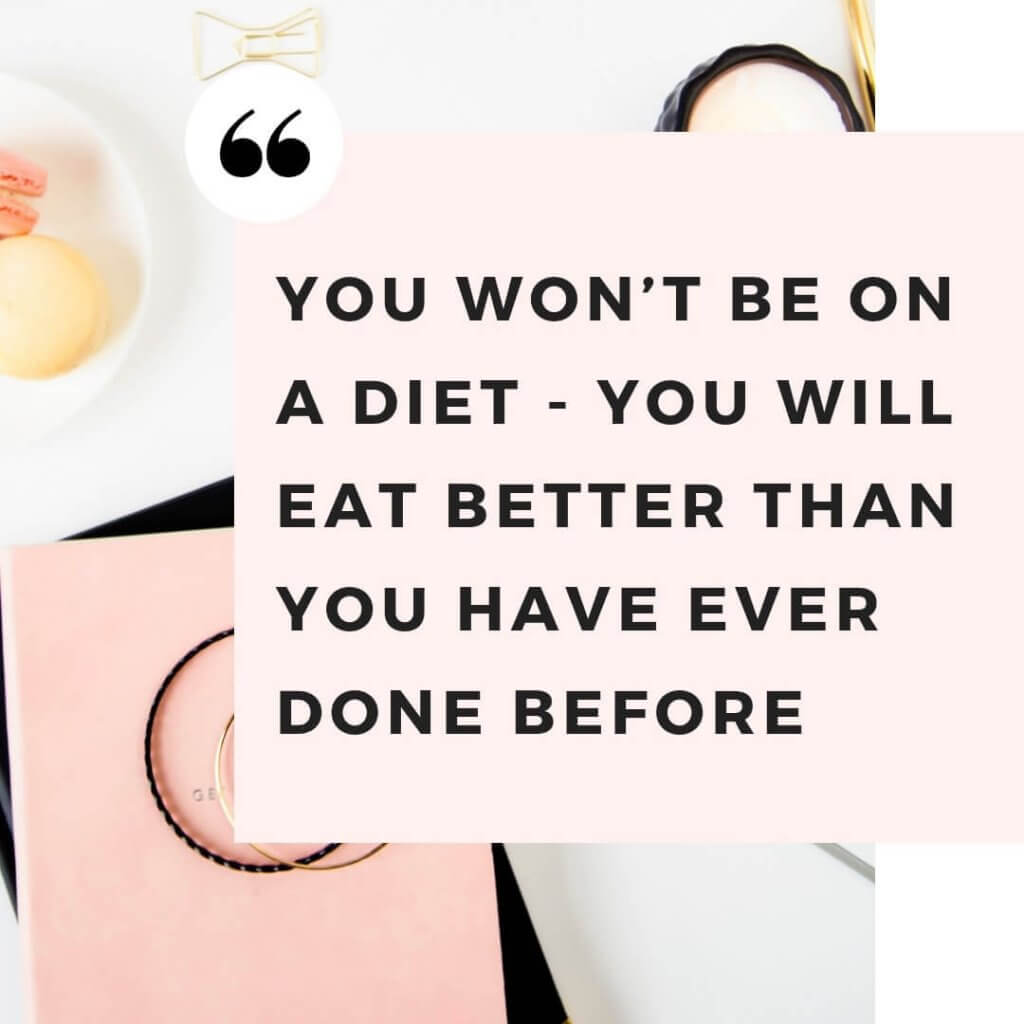 Do The Unthinkable isn't a diet.
I am not in to dieting; I enjoy healthy food, I also enjoy takeaways and I usually maintain a weight of between 10 st and 10 st 7 lb. I really enjoy cooking but cooking from scratch when you've had a busy, full on day can sometimes seem a chore. To have clean, wholesome food which requires no preparation is the busy person's idea of heaven.
The program offers a great way to stick to a healthy eating plan by providing nutritionally balanced, tasty food alongside an online fitness community.
How does Do The Unthinkable work?
You can select either 5, 6 or 7 day packages which contain breakfast, lunch and dinner as well as three snacks for each day. You can have meals and snacks chosen for you based on your desired goal eg lose weight, lean muscle, or my favourite – get ripped. I chose to pick my own from the huge selection available.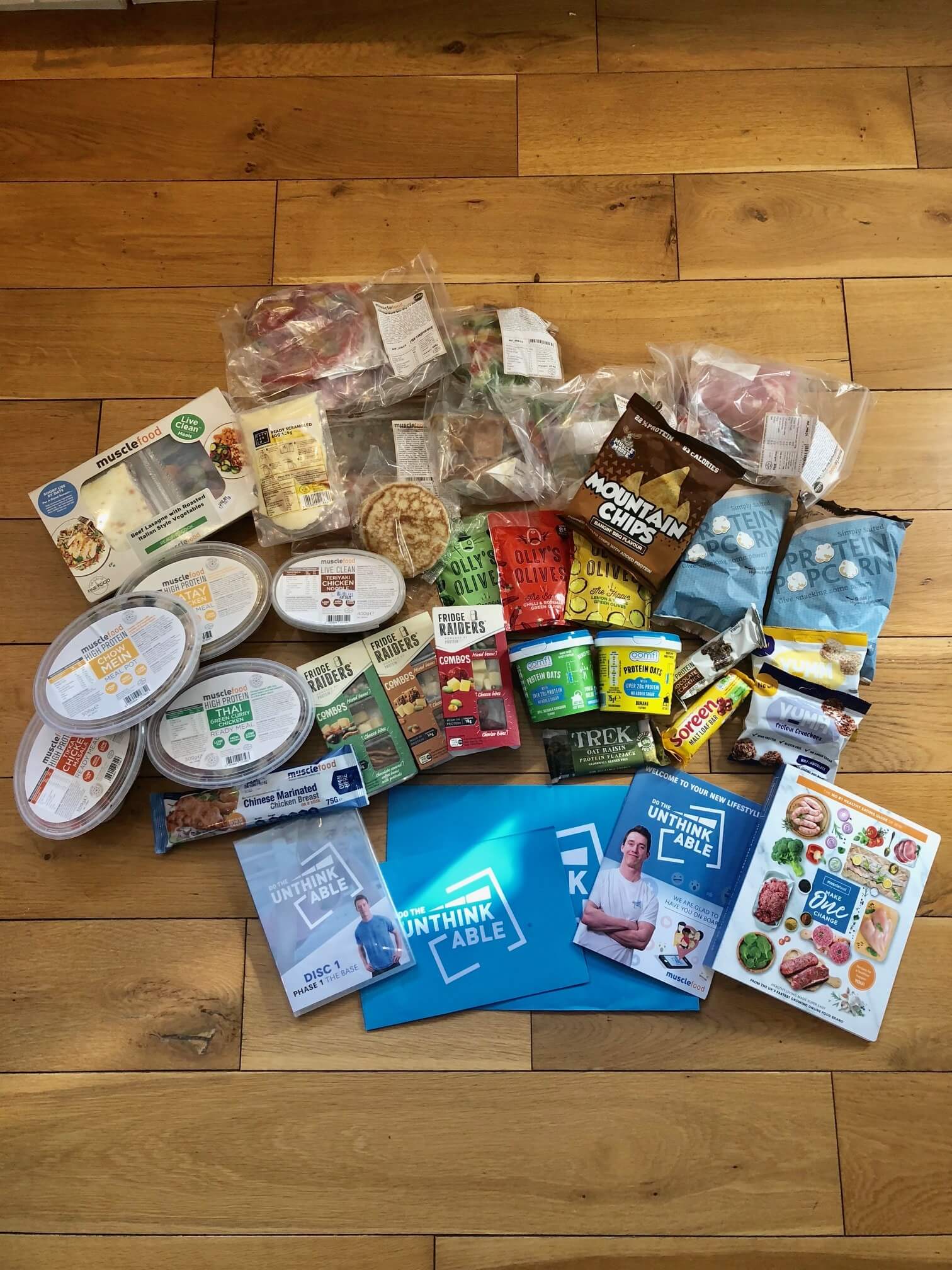 Breakfasts include flavoured porridge, scrambled eggs, pancakes and flapjacks, among plenty of other things.
When it came to lunch and dinner selections, I picked all meals which required no preparation whatsoever for lunch including satay chicken and rice, lasagne and mediterranean vegetables, chicken chow mein. The options for lunch and dinner are similar; you can mix and match what you have when. My dinner options included chicken fajita stir fry, teryaki salmon stir fry and chinese pork stir fry.
The snack options were great. Olives of all flavours, crisps, popcorn, chicken on a stick, combo packs. As there are three snacks per day, there is plenty of chance to vary between savoury and sweet depending on your mood.
Food comes delivered in temperature controlled bags which can stay chilled for up to 48 hours so if you are at work, your delivery will be fine until you get home.
Fitness combined with a Food Plan
As well as the food element of Do The Unthinkable, fitness is a crucial part of the puzzle.
Along with the food delivery comes a DVD, a 90 day tracker chart and a cookbook full of delicious, healthy meals. You also have access to a workout tracker online where you can record your measurements too on the progress tracker.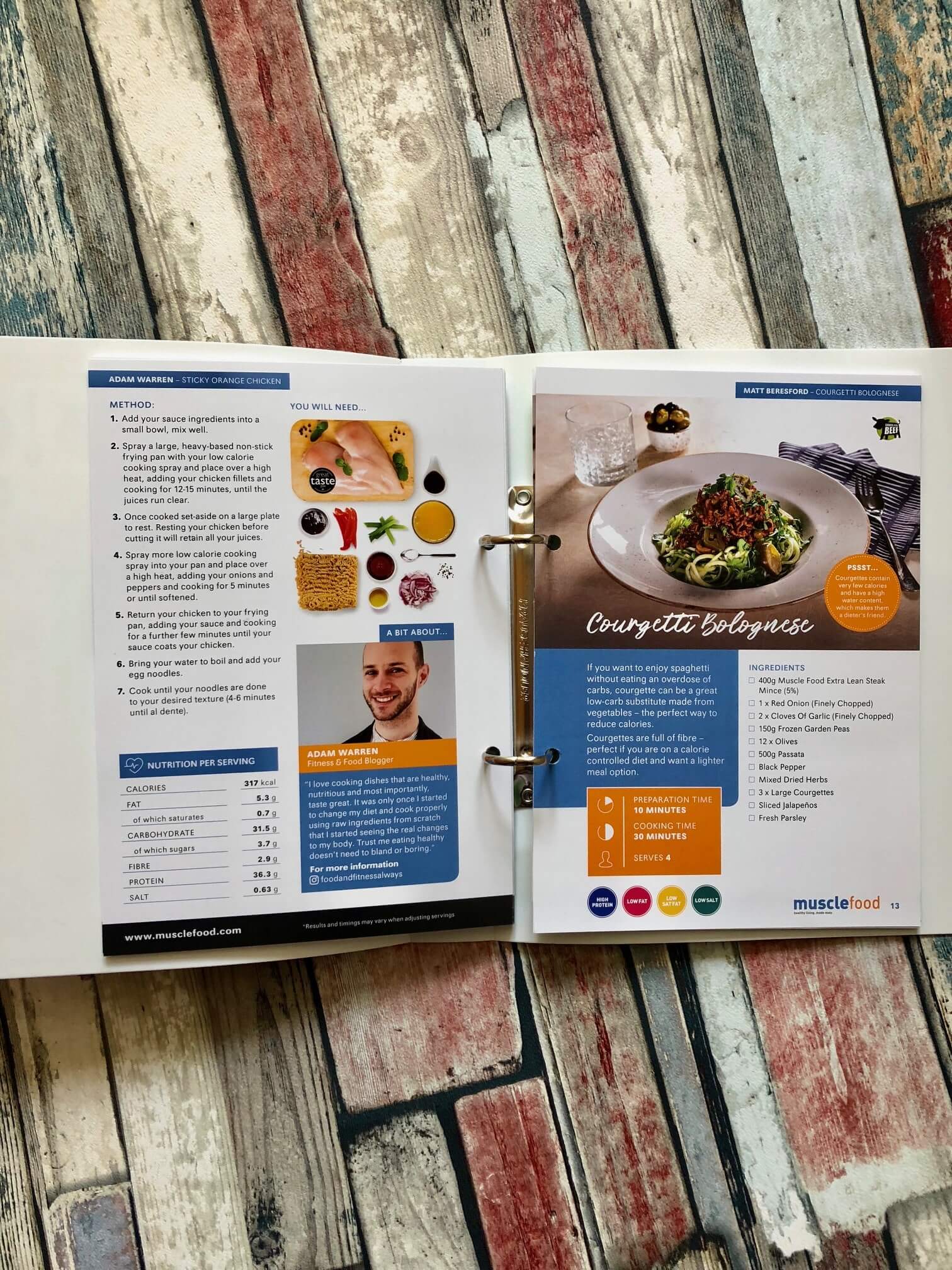 There is a Facebook group which is lead by 'PT Steve' with almost 2000 members at the time I joined. PT Steve goes live in there and is on hand to provide direct support throughout the Do The Unthinkable journey.
If you are someone who wants accountability, this group is fantastic for support and advice.
What I liked about Do The Unthinkable
The snacks
If I don't eat every few hours, I tend to get really cranky so I need to snack. I really loved the Combo packs and tried all three varieties: all had cheese cubes and beans with different treats in each – chorizo bites, a flapjack, and coffee beans which were incredible! I am going to stock up on these as they were so filling for a snack and perfect for taking out and about.
Ease
It was just so easy to come in after a busy morning and pop a meal in the microwave for 4 minutes straight from the freezer. This chicken satay meal was jam packed with veggies and very filling for a lunchtime meal.
Comprehensive guidance
You can add fresh fruit and vegetables to your meal plan, and you'd want to of course. If you're like me when it comes to food, if you're given an inch you take a mile! I liked that there is a servings guideline which outlines how much of the recommended fruit and vegetables you should have to compliment the meals provided.
My verdict
It's so easy to stick to 5 days of healthy eating when everything is provided for you. With this plan, there really is no excuse. I didn't have time to feel hungry with three allocated snacks a day. The one day that I was feeling like I needed a boost in the late afternoon, I just had a second snack then instead of after dinner.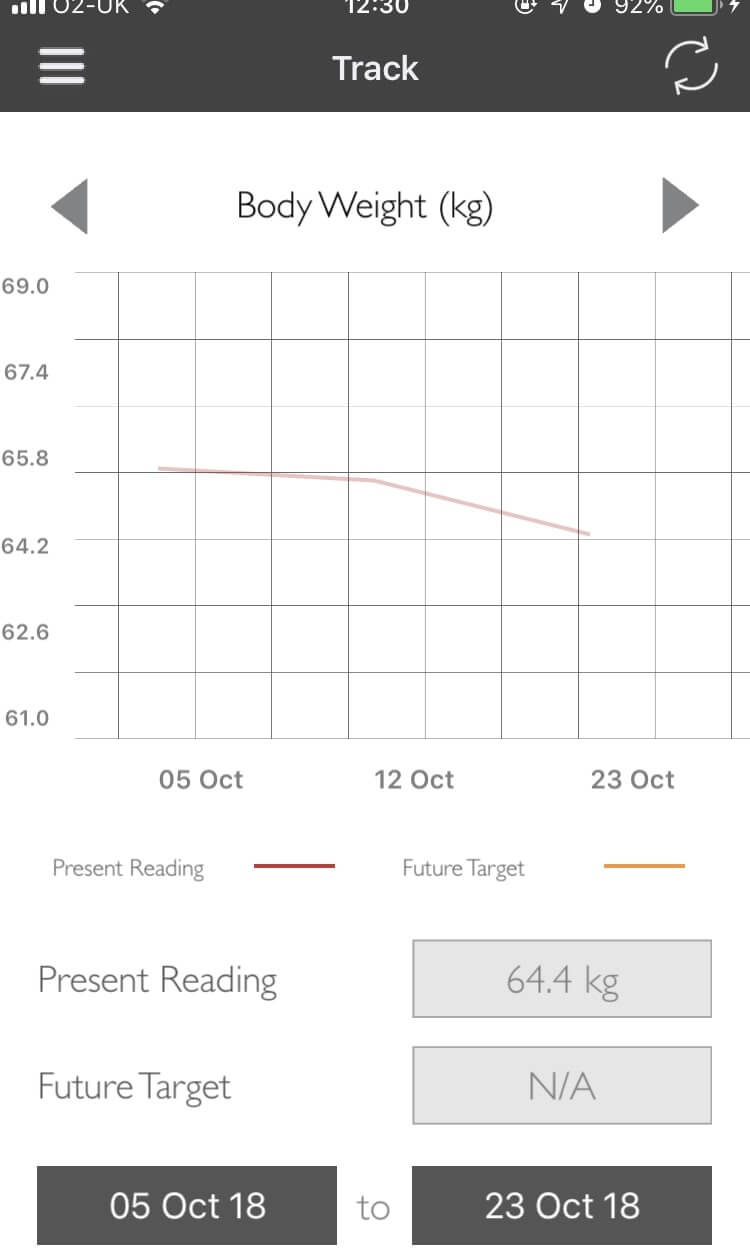 The proof is in the pudding. I jumped on the Bodytrax at the gym this morning before I wrote this to see what progress I've made since doing the plan. You can see clearly that my body weight is down, and my other stats are all going in the right direction too with increased muscle mass and decreased BMI.
If you want to try it out for yourself, click here to sign up and use the code WHISPERER5 to get £5 off a Do the Unthinkable plan. 

---
This is a collaborative post with Muscle Foods.