This post may contain affiliate links which means that if you click through to a product or service and then buy it, I receive a small commission. There is no additional charge to you.
Are you looking for frugal ideas for the summer holidays? Week one of the summer holidays flew by…. I even said to my husband earlier this week that I don't want this time with my babies to fly by so quickly. Well, I've had the reality check by Friday after all this dreary wet and windy weather! Hands up who has watched Moana more than 15 times this week….
Lazy days in the garden with the paddling pool and friends coming and going is a non-event (this is what our summer holidays look like in my head!) Keeping children entertained often costs a small fortune – don't all parents know it! But we've actually hardly spent anything this week and been well entertained with loads of variety! Here's my round up of my fabulously frugal things I have done on week two of the summer holidays.
Free childcare at IKEA Smalånd
Holiday camps are expensive but actually that doesn't matter because I want to spend time with my children while school's out and I am not working. That said, it is nice for them to have some time out and do some of the things they are used to at school/nursery in a different environment. Keeps everyone sane! Solution found: we went to IKEA mid-week and they had an hour FREE in the Smalånd crèche making witches hats which they loved. Littlest asked to go back as soon as we left so we'll be going again! I managed to have a mooch then a coffee (free with my IKEA family card) in peace – heaven! (We then all had cheap meatballs for lunch – £1.90 for kids meatballs and chips x 3, can't go wrong!)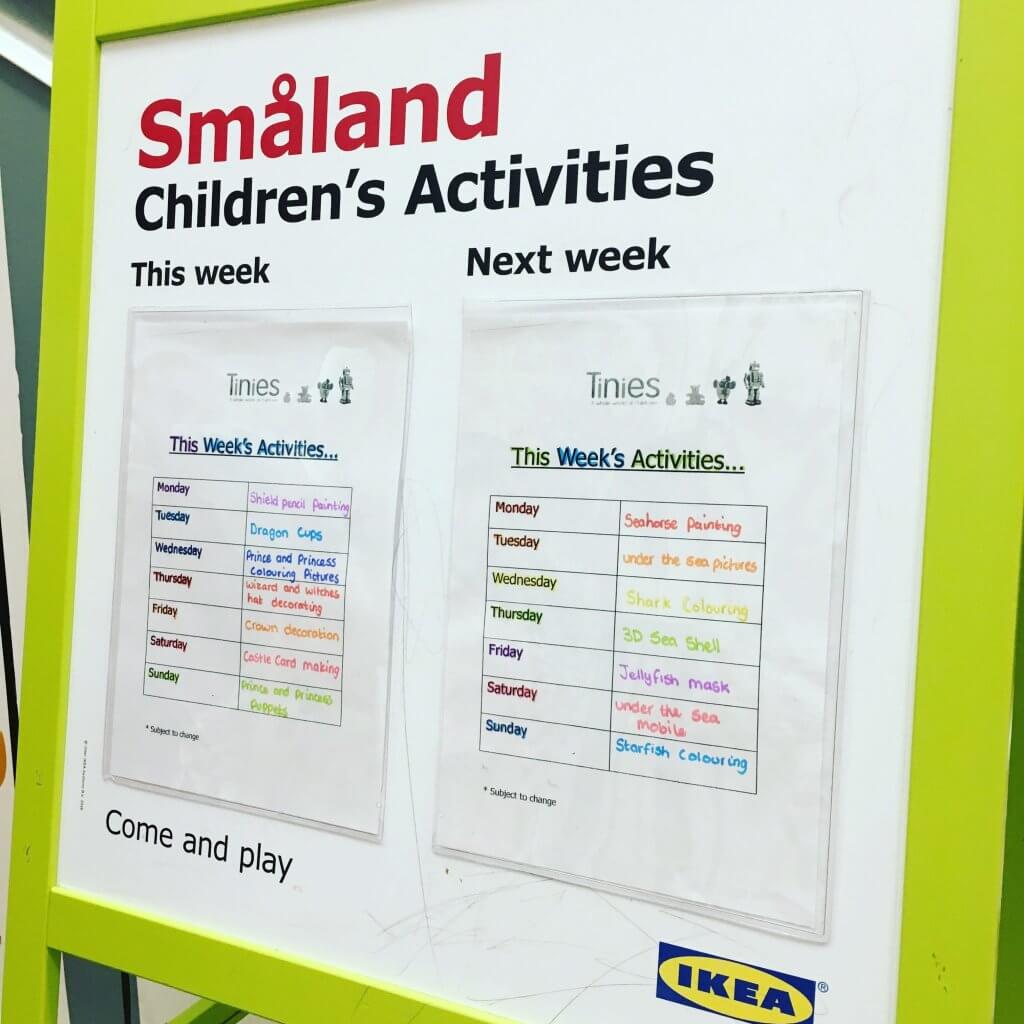 Annual passes for Gullivers
We have annual passes for Gullivers Land which is less than 5 minutes from us. As we paid for the passes ages ago, when we go a few times a week in the summer holidays it feels like a 'free' activity as we don't pay to get in. It's great as we can pop to Gullivers or to the Dinosaur Park & Farm or the Splashzone whenever we want; we've done all three this week. We love activities and days out so if family ever want ideas for presents I often suggest passes for the places we love as we get so much value from them over the year, especially during the school holidays. With our Gullivers ones we go in all the school holidays, at weekends and even get a trip to Santa at Christmas!
Pebble painting
The girls collected half the beach at Sheringham at the weekend – well not quite but they brought home a bag full of flat pebbles. They have spent ages painting them, waiting for them to dry and then painting some more and adding paper maché to them. A really cheap and cheerful craft activity that has kept them amused across a couple of days. These pretty masterpieces are now pride of place in their fairy garden.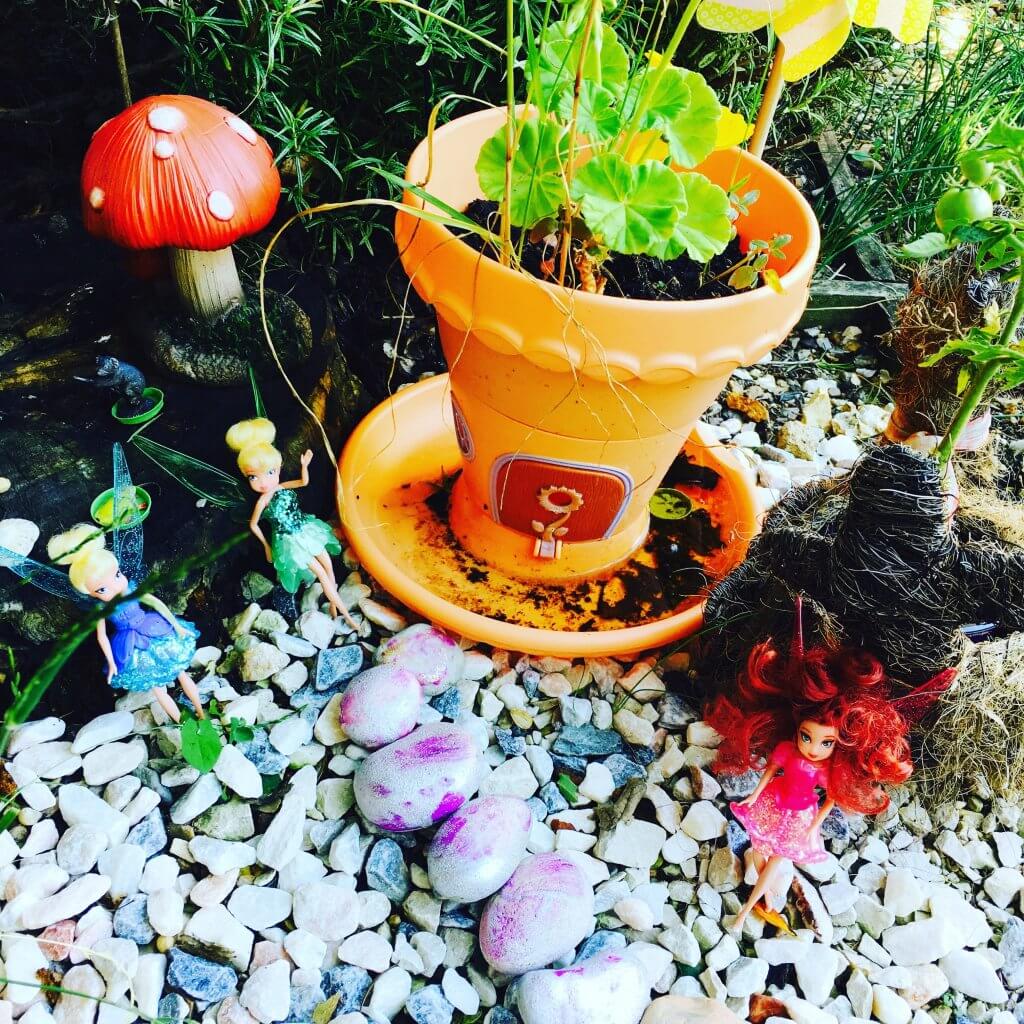 Beavers
This week my nearly six-year old got her registration pack for Beavers starting in September. I loved Brownies when I was a child and really want the girls to be involved in the Scouts for all the life skills it teaches them. It's only £40 for a whole term which is such a bargain compared to most of the other after-school/weekend clubs they do which are upwards of £6 a class each. She already has an invite to an overnight adventure to the Space museum…. Exciting times!
Guess what I bought instead of Argan Oil…..
I've saved the best for last…. this one is for laughs! I joined a Facebook group for curly girls because I want to sort out my little princesses' curls which are becoming more and more unruly! Curls need a lot more moisture than straight hair – all of our hair is naturally very dry. On a tip from the group I have invested in none other than a cheap bottle of Boots' finest own brand water-based LUBE for our hair! Cheaper than all the expensive products I have tried in the past on my own hair and works 100 times better than silicone based products which I've always used! Going to be saving myself a fortune and hopefully getting these curls tamed as well – happy days!
Five Fabulously Frugal Things – The other bloggers
Five fabulously frugal things is a weekly "linky" where other bloggers share what they have achieved each week. Check out their blogs to see what other's have done this week to be frugal.
I am linking up with Cass, Emma and Becky in this week's 'Five Fabulously Frugal things I have done this week' linky.