This post may contain affiliate links which means that if you click through to a product or service and then buy it, I receive a small commission. There is no additional charge to you.
What a week! I always joke that I am solar powered so not only is this weather fabulous in general but gives me so much energy for life too!
I was super excited this week to find out that I have been awarded a scholarship to a Personal Finance conference in Orlando in September – it has totally made my week. To top off an already fabulous week, I am ending it in sunny Mallorca with my school buddies – life is good. It's not going to be a frugal holiday at all – holidays are my luxury treat and what motivates me to work hard.
I have had some frugal wins though this week:
World Cup deals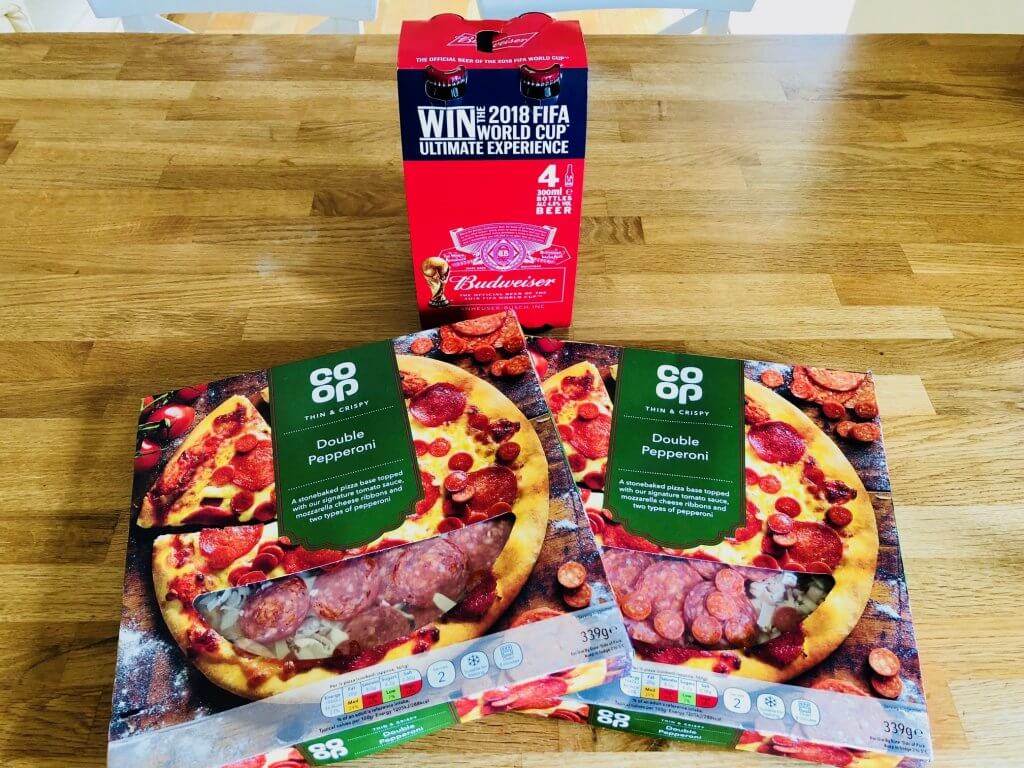 Who would have thought we'd see the country so excited about England doing well in the football too – it's usually the other way!
With World Cup fever in full swing, my first of this week's frugal things is football related. I popped to the Co-op, armed with my NUS card for 10% discount, for some lunch during the week as we had nothing in the fridge ahead of going away for a couple of days.
They have a World Cup pizza and beer deal on where you can get 2 x Margherita or Double Pepperoni pizzas and a 4 pack of Budweiser's for £5. The beers on their own cost almost £5 so the 2 pizzas are practically free. Granted I didn't go in for beer, but my husband is going through a lot of beers with all these footballs matches so they weren't going to be wasted!
The pizzas themselves weren't as tasty as the Goodfella's Romano pizzas which we tried earlier in the week but considering they were as good as free, I can't complain.
There are lots of great food and drink deals on linked to the World Cup across all the supermarkets so watch out for them.
Clarks fitting and replacements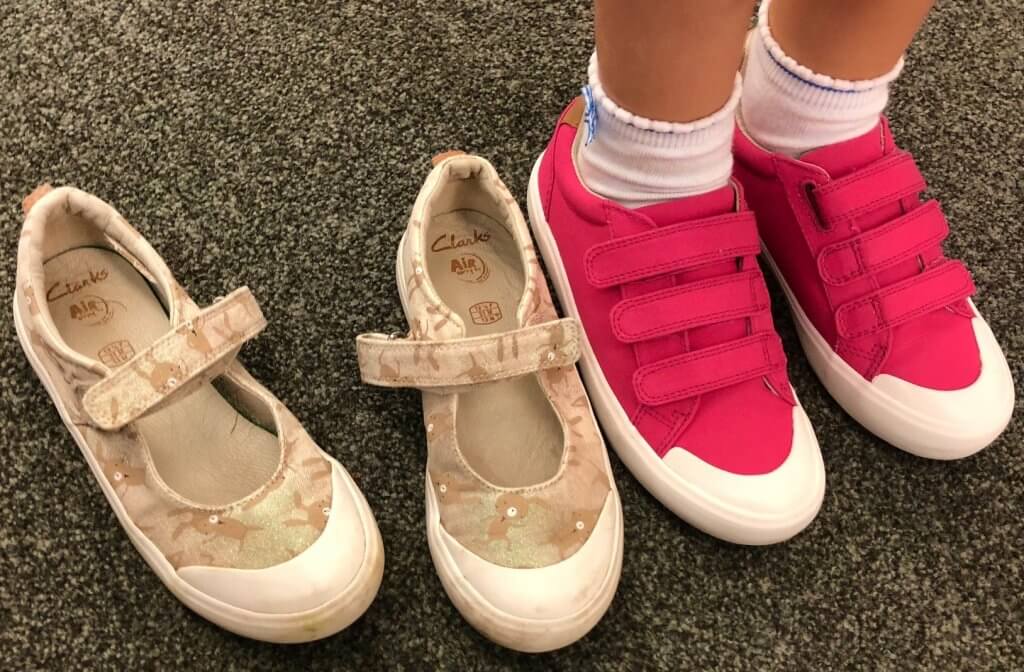 I talked in last week's frugal things post about my daughter's growth spurt.
She had some new Doodles from Clarks just before half term which we had fitted. I took her in to our local store and explained that they no longer fit. They were less than 4 weeks old. As I had had them fitted by Clarks, they offered to re-measure her feet and exchange them for new ones.
As long as Clarks have fitted the shoes for your child, they will offer this service. This is because they should be sold with enough growing room and clearly they weren't in this case as she was measured a whole size bigger!
Travel insurance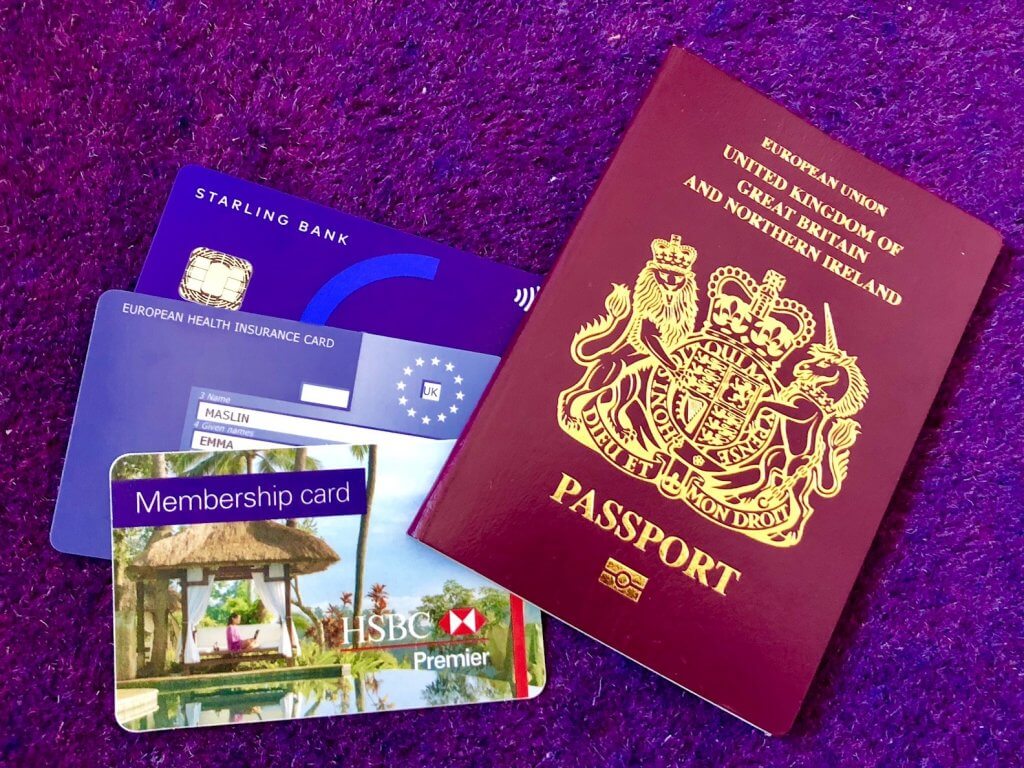 This weekend I'm in the home of Love Island with some of my oldest friends. Plenty of sangria, muchos tapas and paella and LOTS of laughs.
We have travel insurance as a perk with our bank account with HSBC so I don't need to sort it out separately for a short trip when I go away without the family which is handy.
I remembered to pack my European Health Insurance (EHIC) card though. An EHIC card entitles you to medical treatment, either free or at the standard cost for nationals, in 31 European countries. It is a condition of my travel insurance that I have an EHIC. Do check your insurance documents before you travel in Europe.
Without an EHIC card you may be charged private healthcare costs in the country you are in. In the small print of your policy, your insurer may only cover you for the standard cost that nationals would pay (which you get on presentation of your EHIC). This could leave you with a hefty bill to pay even though you have travel insurance so always check the Terms and conditions of your policy, and carry an EHIC in Europe.
It isn't a replacement for travel insurance because it doesn't cover repatriation costs or anything else that travel insurance would cover eg belongings and cancellations. If you haven't got one, you can apply here.
Using the ATM in Mallorca
I've had a Starling Bank account for a while now. I haven't been using it as a main account as they haven't had joint accounts available -until last week. I do love to take it with me when I travel though.
I don't exchange GBP for foreign currency anymore. Instead, I just use my Starling Bank card to withdraw some cash at the airport when I arrive. There are no charges to use the card abroad and no ATM fees charged by Starling Bank.
Any time I use the card to pay for something by card, I get Mastercard's globally accepted exchange rate with no further charges. It's definitely one of the cheapest ways to spend money abroad.
With my other bank cards, if I get charged €3 a time when I make an ATM withdrawal and I need to do that a few times during my stay, it's such a waste of money on fees. So I have saved on currency exchange fees and charges by having this card with me – winner!
Airport travel
A 5.55am flight is a pretty early start. I can't eat that early in the morning but I do need a drink to get me going and usually drink quite a lot early in the day.
I'll typically always have a bottle of water on me, especially when it's been as hot as it has been this week.
Airport travel can be expensive when you need to buy all your drinks airside as you can't take them through security. Luckily, there are plenty of water fountains airside so as long as you have something to put it in, you can refill once through security. So my thrifty tip is to have an empty bottle in your hand luggage and fill up once you have passed through security.
I'm linking up with Cass , Emma and Becky in this week's 'Five Fabulously Frugal things I've done this week' linky.