This post may contain affiliate links which means that if you click through to a product or service and then buy it, I receive a small commission. There is no additional charge to you.
Another week, another post in my 'Investing : a woman's perspective' series, where we talk women and investing.
This week I have been speaking with Maria Nedeva of The Money Principle. You can tell from reading her interview that Maria is someone you'd like in real life – she is honest and direct. And funny!
One of my favourite take aways from this interview is 'Grow your investments like you would your children – your investments need loving care; and be nice to them when they misbehave'. Brilliant!
---
Firstly, tell us about yourself?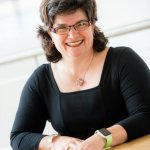 I'm Maria, contentedly married for 25 years; have two grown up step sons and a teenage son.
Strictly speaking, I'm 'Professor Dr' Maria, but we don't live in Germany. My professorship has nothing to do with my fun 'on the side': The Money Principle where I teach people in money trouble how to build sustainable wealth.
We live in Manchester and we own our house (have mortgage). I'm in my mid-fifties and, while originally from Bulgaria, have lived in the UK for more than half my life.
I got interested in money when we found ourselves in a lot of debt; I mean, scary amount of debt. Paid the debt off in three years – combining knowledge, determination and action really rocks.
What investments do you have? What are your goals for your investments?
We have pensions and large equity in the house. Since I barely count a pension as an investment, and certainly don't think of my house as one, I just mention that. (Interestingly, 95% of the wealth in the UK is in property and pensions; this tells a lot about the sluggishness of our economy. But this is a different conversation.)
Here is the distribution of investments in our portfolio at the end of 2017.
There are five peculiarities:
I love digital wealth managers also known as robo-advisors and have been playing around with them. My absolute favourite is Nutmeg, shortly followed by Vanguard.
I did dabble in crypto-currencies. Happy to say that I turned a quick profit on this one but never saw it as a long-term investment – have not been involved recently. Crypto currency speculation is for young people with strong constitution.
I own a 50% stake of a MOT and service garage. I bought it because it looked like a business model that one must be a klutz to fail. I was correct, and this has been returning well.
I have gold coins. This is more security than investment. When things go apocalyptic (which may be 'never') I like to know that I have resources to last long enough to adapt.
I do not do value stocks investing. I did it and built a portfolio that returned over 10% per year. I did find, however, that value stocks are demanding lovers and called the affair off.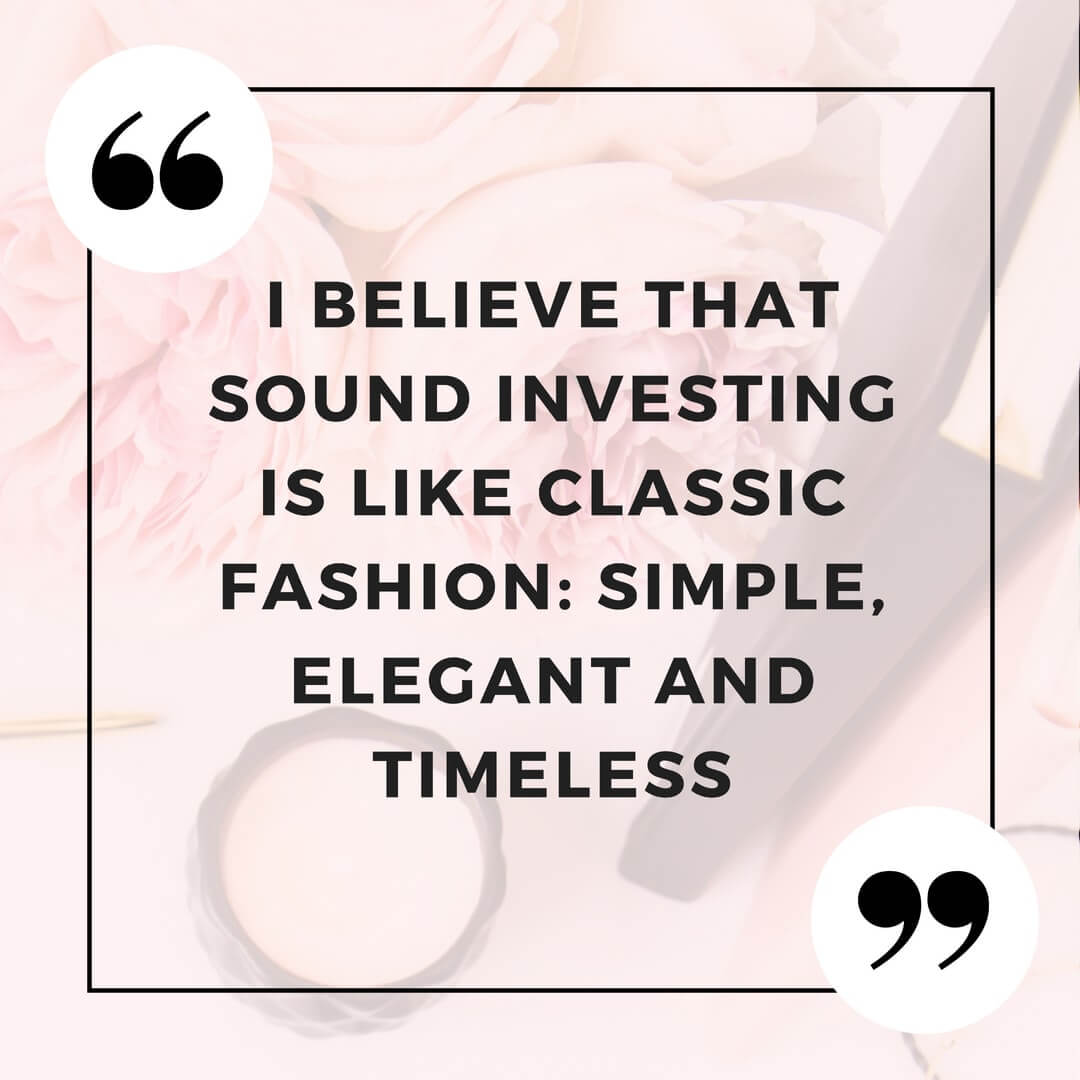 Hence, I simplified our investments.
We no longer have ISAs with Vanguard (though when my cash flow grows further, I'll open a GIA – general investing account – with them.
I've just closed the Scalable Capital account – this was always a holding bay for cash I may need for opportunities (and one that I cannot resist has just come about).
I'm no longer involved in crypto currencies speculation.
However, I do intend to go deeper with The House Crowd.
Oh, and my investment goal is to build wealth and have some fun doing it.
How long have you been investing for? What made you start when you did?
I've been investing, with commitment and purpose, since 2013; before that we just dabbled.
When we dabbled we lost money; now we make it.
You must understand something – I grew up in communist Bulgaria where free enterprise was, while tolerated, not encouraged before late 1980s. Nevertheless, I was always interested in making money; and I always made money. Difference is that to make money in Bulgaria, and for a long time in the UK, I 'invested in myself' and 'sold labour'. Now, we have built/are building investments that bring 'passive' income.
What made me start investing? Once the debt was being paid off, and fast, I craved a level of security.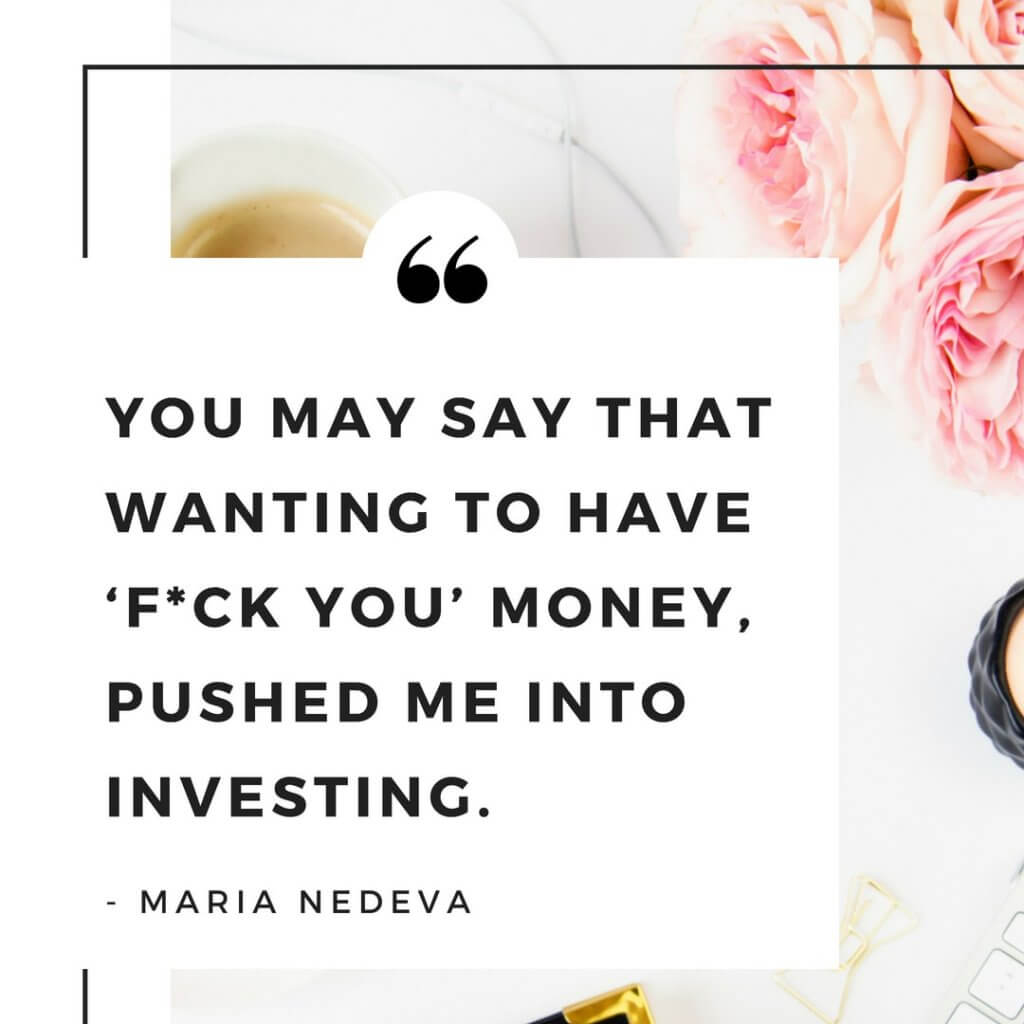 How did you decide what to invest in/research your investment(s)?
This is very different for different investment classes.
It is easiest with digital wealth managers – there isn't much to select except the level of risk you are prepared to take and the fees you are prepared to pay (watch for hidden fees).
Next up in terms of selection ease are index funds. Don't go for fancy stuff – get the all market ones. There is a good reason for that but maybe we can talk about it some other time.
Investing with crowd funding platforms like The House Crowd is also fairly straight forward – they guarantee a level of interest and while this won't make you a billionaire, it beats the hell out of a savings account.
Where selection is more interesting is with value stocks and businesses. These entail research that I find challenging to explain here – let's just say that I knew most of what there was to know (public knowledge) about the companies in which I owned shares. For instance, I bought my star share (Exelixis) because I knew they have developed the only drug for late stage renal cancer and it was in trial (high risk). This share returned over 170% in eight months. You see what I mean?
Has your attitude to investing always been the same or changed through your life?
It has changed, and I expect it to change again.
At first my investing was more of a glorified saving. Even today a proportion of our wealth is, and will stay, with Nutmeg.
Later, I entered the 'small game' in investing – buying share in the MOT garage, for instance.
I expect that in a year or two I'll be able to enter the 'big game' – like, go shopping and come back with a block of apartments; or an airline.
Or a website that generated tens of thousands per month.
If you have children, do you invest for them and if so, in what?
I have children and I don't invest for them.
I prefer to teach them how to do it; some learn, some don't. One day I may give them some money to play with.



I believe children should largely make their own way in life – my duty as a parent is to create the conditions for them to learn and prepare.
What advice would you give to someone who says 'I don't know where to start'….
Investing is only scary because it is misrepresented in the media: it has become this mythological activity where heroes venture into the un-known (and un-knowable) and 'get rich or die trying'.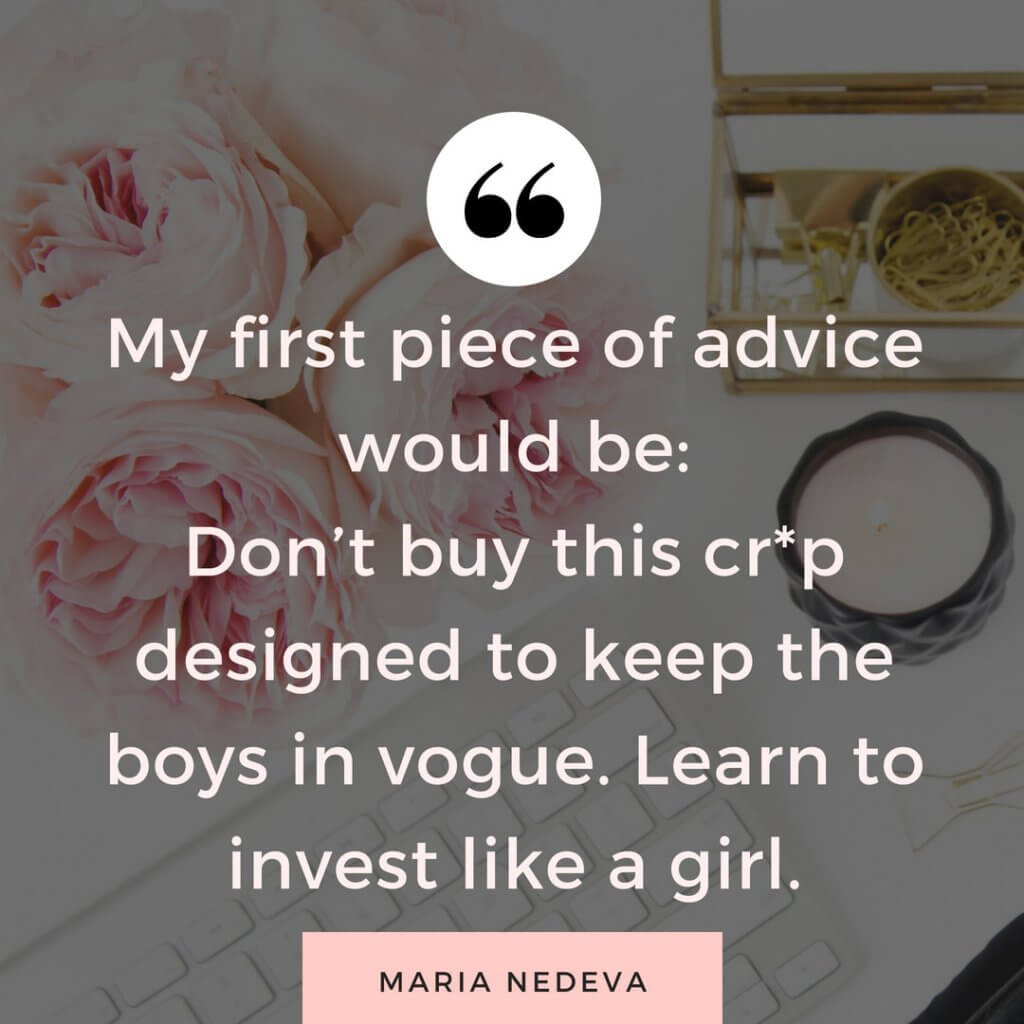 Investing like a girl means:
Be patient. Make sure that you have money to invest, even if it is not much, and do it regularly.
Grow your investments like you would your children. Your investments need loving care; and be nice to them when they misbehave – you won't sell you children when they are naughty, would you?
Invest with knowledge not impulse. Yes; research shows that we girls research our investment better. And discuss our choices more.
Don't listen to people telling you that you lack confidence. Yep; discussing our choices is what we girls have done for millennia. This doesn't mean that the decision is not ours.
Don't fall for fancy schemes. Start with the simple stuff – invest in stocks and shares ISA with a digital wealth manager. When you learn more, you could move to the fancy stuff.
This is all from me. Now go and crush it!
Previous profiles in the 'Investing : a woman's perspective' series have featured award winning journalist and money blogger Faith Archer , social entrepreneur Jennifer Kempson and a great one from seasoned investor Tuppenny. Do check them out if you haven't already.