This post may contain affiliate links which means that if you click through to a product or service and then buy it, I receive a small commission. There is no additional charge to you.
Welcome back to another post in my 'Investing : a woman's perspective' series, where we talk women and investing. This week we have something a bit different – we are talking women property investors.
To date on the series we have talked to women who hold investments mainly in the stock market through their pensions, ISAs and some direct investments too. This week's guest – Lesley Negus – is a property investor. She has been investing in accumulating a successful property portfolio for a number of years. Here she tells her story.
---
Firstly, tell us about yourself?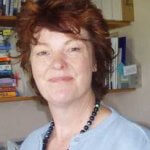 I am married to Mike, who I've been with since the 1970's, but we only got married in 2015. My two children are in their late 40's with homes and families of their own.
We live in a bungalow to which we have added a large kitchen extension and are about to go up in the loft. We don't have a mortgage on it.
Work wise, I run our portfolio and look after 4 buildings for the leaseholders (total of 43 flats), but I'd like to get rid of that in a year or two. I also blog at Thrifty Lesley, but the income from that is negligible as I don't want to spend the time it needs.
What investments do you have? What are your goals for your investments?
I have a final salary pension, state pension and a pension from an AVC. Mike has annuities and the state pension.
We own 25 properties worth just over £3m with a loan-to-value ratio of 39%. Our total net income is hovering on 6 figures. We are well on the way to being mortgage free, although some properties will have to be sold which was always the plan.
How long have you been investing for? What made you start when you did?
In the depths of the last recession, October 1996, I saw an article in the Sunday Times about a girl who wanted to move from her London studio flat into a 1 bed to have more room. She couldn't sell her studio, and persuaded her bank to allow her to let it until she could. This was a light bulb moment for me, and it was right at the beginning of the buy to let phenomenon, so I wasn't seeing it written about anywhere, so scary!
I did a lot of research and everyone I spoke to confirmed that my plan was sound, so I decided to take the plunge.
In March 1997, we bought our first property, a studio flat in Tunbridge Wells, which we still have. It cost £27,500 which seemed a lot at the time, but it's worth £110,000 now.
A block I had was that I needed a big operation and the bank wouldn't lend me any money until afterwards as they said I might die! My consultant was even prepared to write to them and say that it was extremely unlikely, but the outcome was, I had to wait a further 6 months after I was all ready to go.
After that, as I built the property portfolio, the block was getting that next all important deposit.
How did you decide what to invest in/research your investment(s)?
I was working at PPP and we had a subsidised, and fixed, mortgage, this made me think about how best to take advantage of the opportunity while I had it.
We were both very keen to build our own house, but simply couldn't find a plot. They were either stupidly expensive, or horribly located. For example, we could have swapped our house for a field for the same price, or bought somewhere cheaper but had the M25 at the bottom of the garden.
Shortly after deciding this wasn't going to work for us, I saw the Times article and we went off in a completely different direction, and ultimately, a much better one!
Has your attitude to investing always been the same or changed through your life?
Well, that is sort of yes and no.
As a 10 year old, we were on a family holiday and I was given a small amount of money to play the machines on the pier. I refused to play anything except the one that pushes pennies as I couldn't see the fun in putting rare and precious money in a machine that was just going to flash pretty lights at me. I came off that pier with a profit!
From a very young age, I used to say that I can do a lot with a little, I can't do anything with bugger all (we were very poor).
And yet, when Mike and I met, I was on benefits in a council house with 2 young children. He was a man with a deposit saved and a strong desire to own his own house. I couldn't see the point of having your own house, what was wrong with renting!
We bought my council house, and the rest, as they say, is history. I damn soon changed my mind! I don't agree with selling council houses by the way, we are reaping the results of that now.
If you have children, do you invest for them and if so, in what?
My children are grown and flown, one is very good with money, one is awful. I've recently given the awful one a huge house deposit, act as a guarantor and am helping her to pay the mortgage each month (they pay most of it)
I intend to start signing over properties to them as we get older so they can have the all but passive income. One daughter will make the most of it, the other ……..



What advice would you give to someone who says 'I don't know where to start'….
If you are prepared to take a chance with something, as I did with the first property, make sure it is with cash you can afford to lose if it all goes belly up. Better still, know what your exit strategy is if it all goes belly up.
At the same time, keep in touch with what's going on in your chosen field, things change. Landlords, for instance, have and are having to absorb a lot of legislative and taxation changes.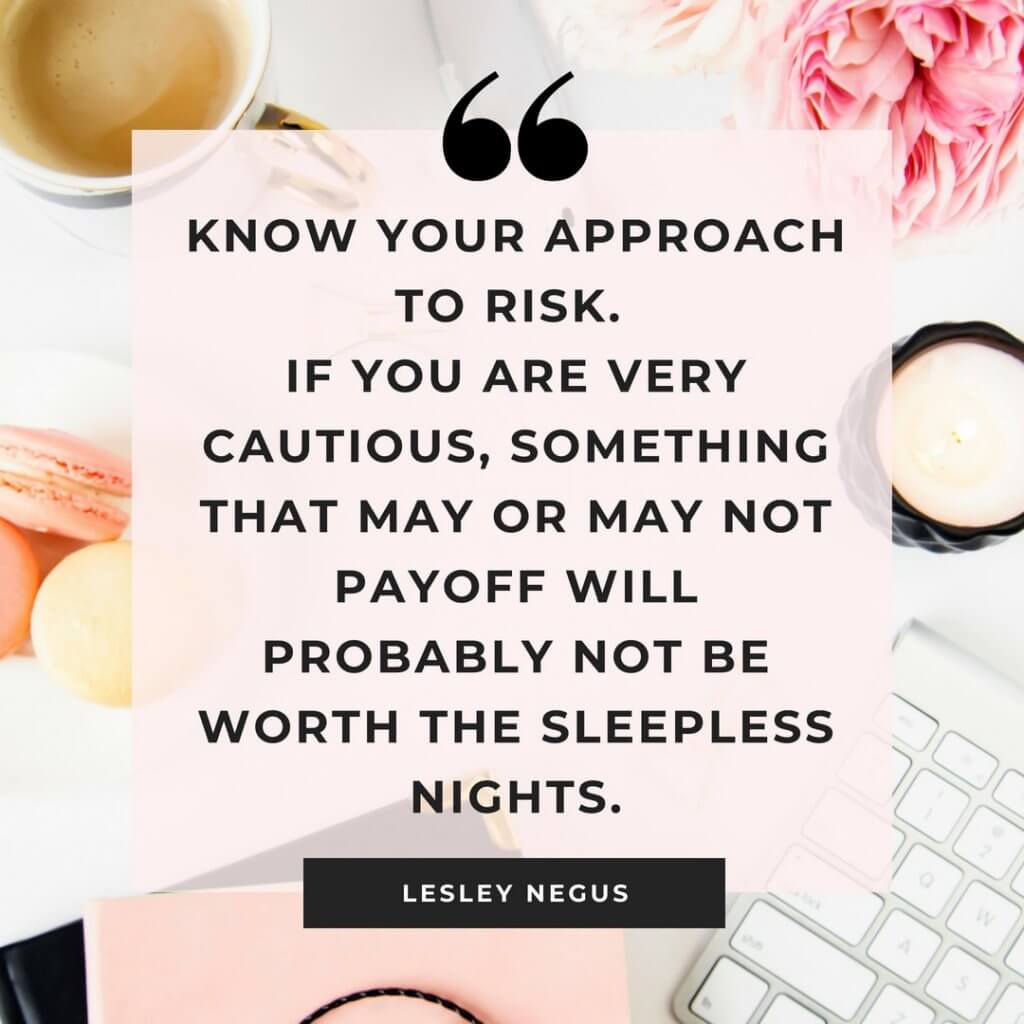 I worked in IT, so am ace with a spreadsheet. I created several and ran lots of figures, trying to spot the downside and how to protect myself from it. I also keep one with monthly incomings and outgoings so I know how we are doing at any one time, and compared to other times. Mike taught himself how to do anything needed in and on our properties, so we make a great team.
If the word investments scare you, use another one, think of it as saving for your future. Get in the habit of putting something aside, even if its only in the bank.
Most of all, your future is your responsibility, not anyone else's, work with someone else on it by all means, but take, and keep, ownership of it.
---
Thrifty Lesley is a blog written by a woman who loves to cook and eat, and always has, even when extremely broke, although she isn't any more. The focus is on eating inexpensively and is designed to help you feed yourself for £1 a day, the step by step guides hold your hand all the way. If you are already a thrifty cook, there is a huge 500+ recipe archive to explore, with more being posted all the time.
Previous profiles in the 'Investing : a woman's perspective' series have featured award winning journalist and money blogger Faith Archer , social entrepreneur Jennifer Kempson and a great one from seasoned investor Tuppenny. Do check them out if you haven't already.