This post may contain affiliate links which means that if you click through to a product or service and then buy it, I receive a small commission. There is no additional charge to you.
Peak summer holiday season is upon us. Are you Beach Budget Ready?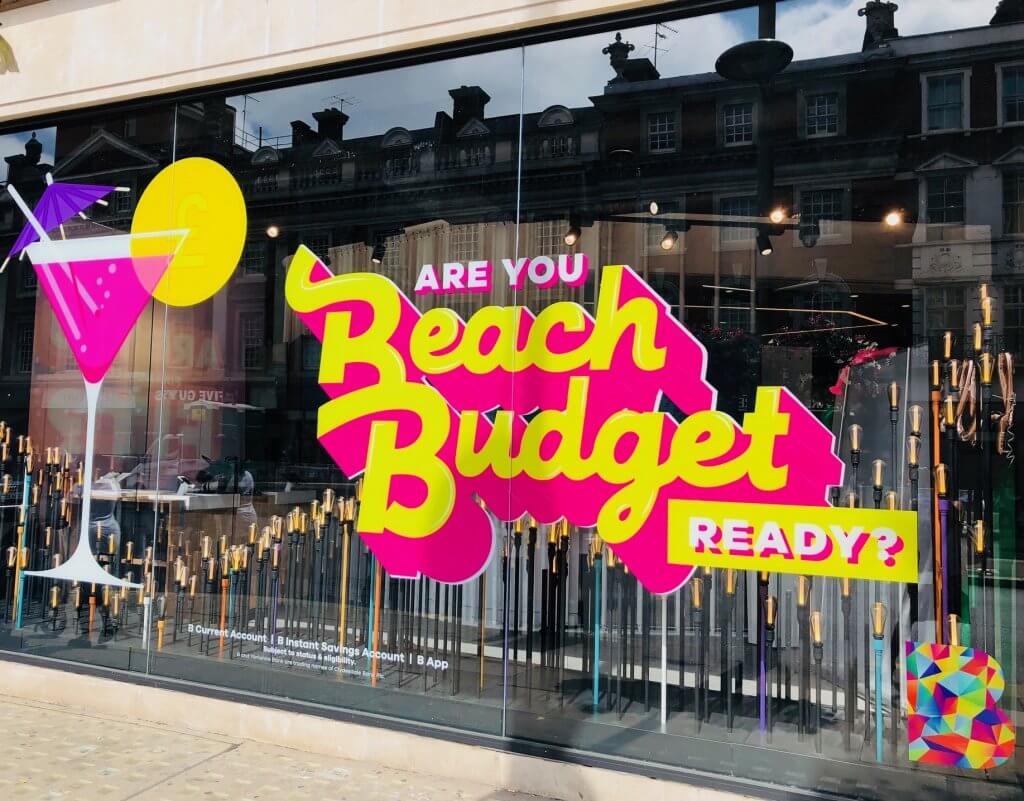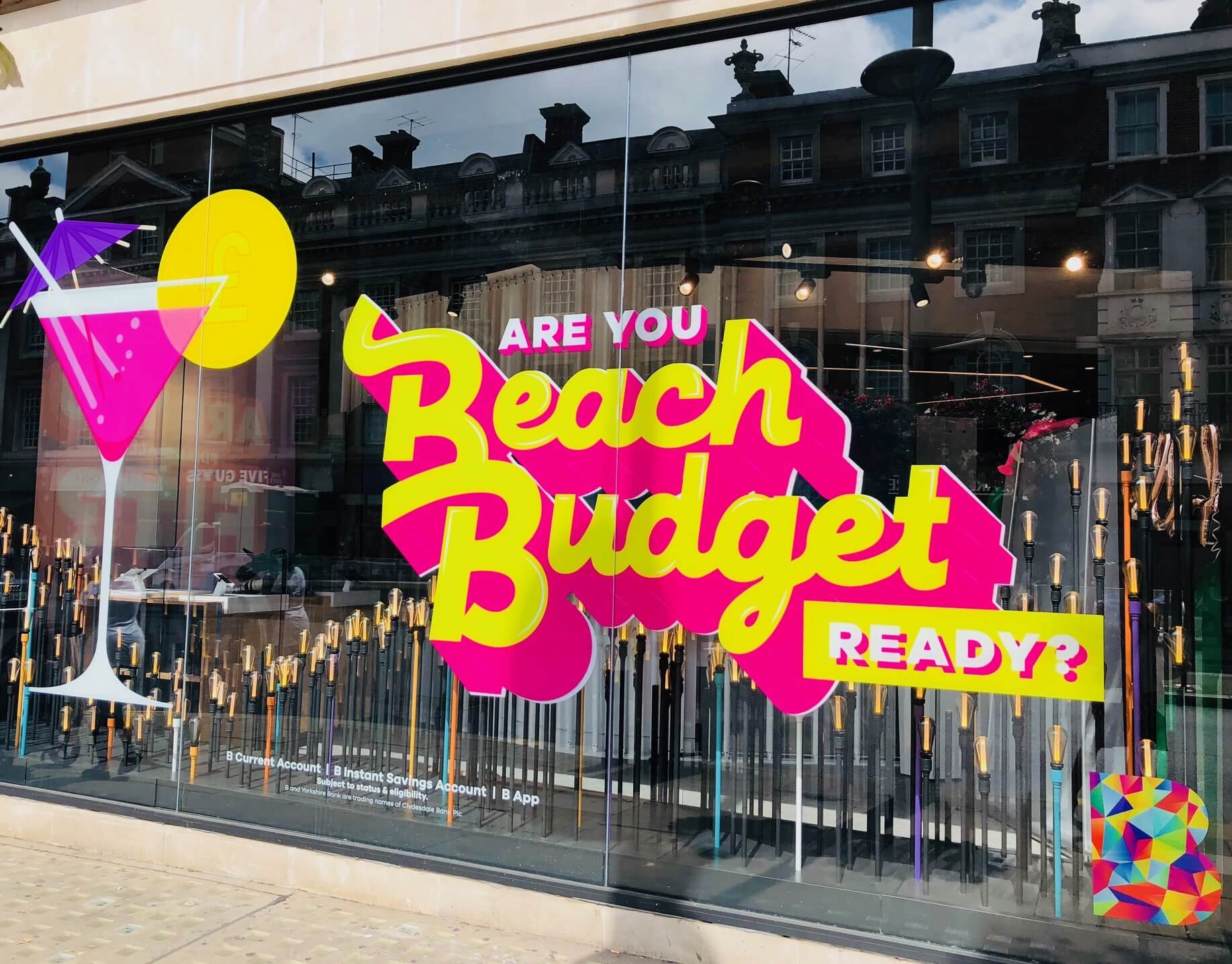 Holidays bring a sense of 'ahhhh' to the stresses of modern life and allow us time to unwind, enjoy great times with family and friends and generally switch down a gear.
This week we've done exactly that in Cornwall and I am feeling so much more relaxed than this time last week!
Brits are set to spend an average £1,175 per person on their getaway this year according to research released recently by CYBG's digital banking service B. Whilst holiday time is essential for re-charging and enjoying friends and family in a world away from everyday life, post-holiday blues can hit hard. 33% of people experience challenges when they return home due to spending more than they can afford.
This research was shared by a fabulous panel of travel experts at the 'Beach Budget Ready' event I was recently invited to at Studio B, the home of digital banking service B. Panelists Jane Anderson from Family Traveller, consumer champion and TV host Alice Beer, Jasmine Birtles of Money Magpie, David Judic from B, beauty journalist Sophie Qureshi and Cate Dixon from travel specialists Kuoni had a lively discussion about how we can all get beach budget ready and avoid coming home from holiday saddled with having spent either more than we needed to or more than we intended.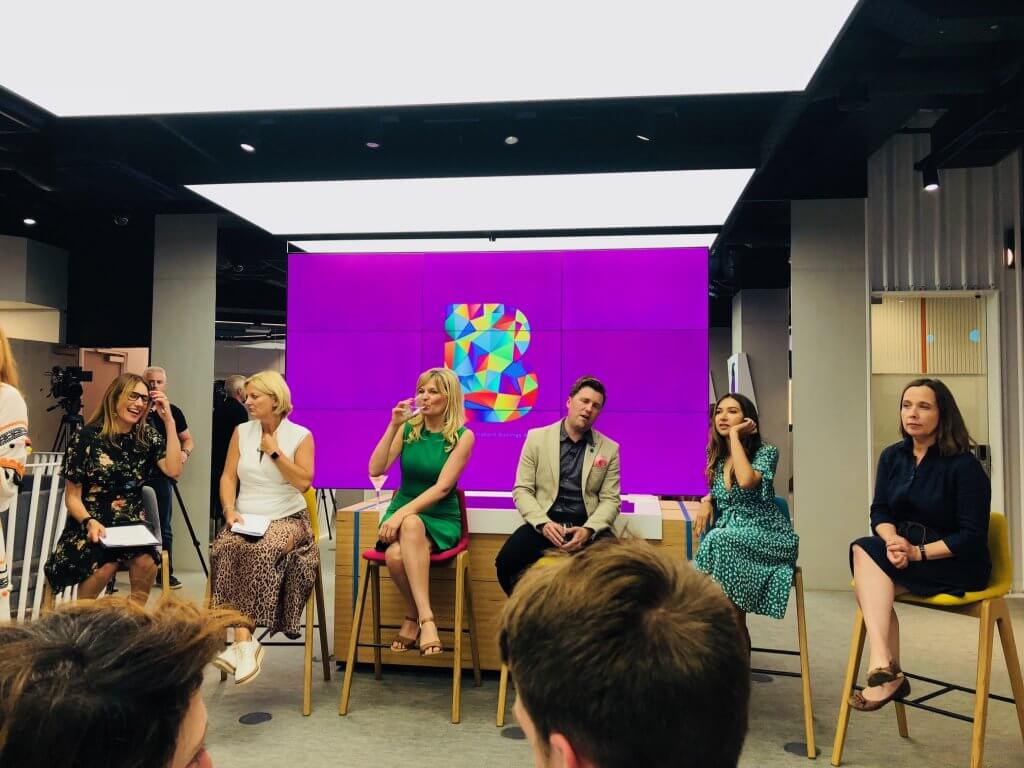 I like to think I am pretty savvy when it comes to holiday planning and spending but am always open to learning new ways to make our budget go further. Let me share their tips with you…
The emotional connection with your annual holiday
Holidays are one of those times in the year to which we have a huge emotional connection. I love the build up to a holiday!
We invest a significant amount of emotional energy in making sure we get everything out of holiday that we want from it. After all, if you've waited a whole year for a holiday, you want it to be great!
Make sure everyone in the family is consulted about what they want from the time away and that you're getting the experience that everyone is happy with. Men and women often want totally different things from their break! There is no point fitting a holiday in to a set budget if you aren't getting what you all want from it.
Start with what you want from the time away, and then work your budget up around that to ensure that you come home feeling you've spent your hard earned cash well.


Saving in advance for your holiday fund
With holidays, it seems Brits have a 'worry about it later' attitude when it comes to paying for their breaks. B's research showed that more than half (57%) those surveyed admit to putting their summer holiday on a credit card. Worryingly, due to overspending, more than a third (37%) expect to have to cut back on everyday essentials once they're back in the UK.
David from B suggested that having a dedicated holiday fund throughout the year is a great way to spread the cost of your holiday by saving in advance. B's mobile app allows users to set up savings 'pots' which you can label with the name of whatever you are saving the pot for. 1/3 of 'pots' held by B customers are for holidays, with an average goal of £1500.
This sounds like a great way to make small contributions throughout the year towards a significant holiday fund, and avoid the need to put it on a credit card where the ultimate cost of the holiday would be significantly higher after interest paid.
Holiday spending money
When asked if they could make savings or cutbacks to reduce the overall cost of their holiday, more than half (56%) say they could, but a quarter admit they won't bother – either because they don't care about the cost or they don't want to make cutbacks whilst relaxing.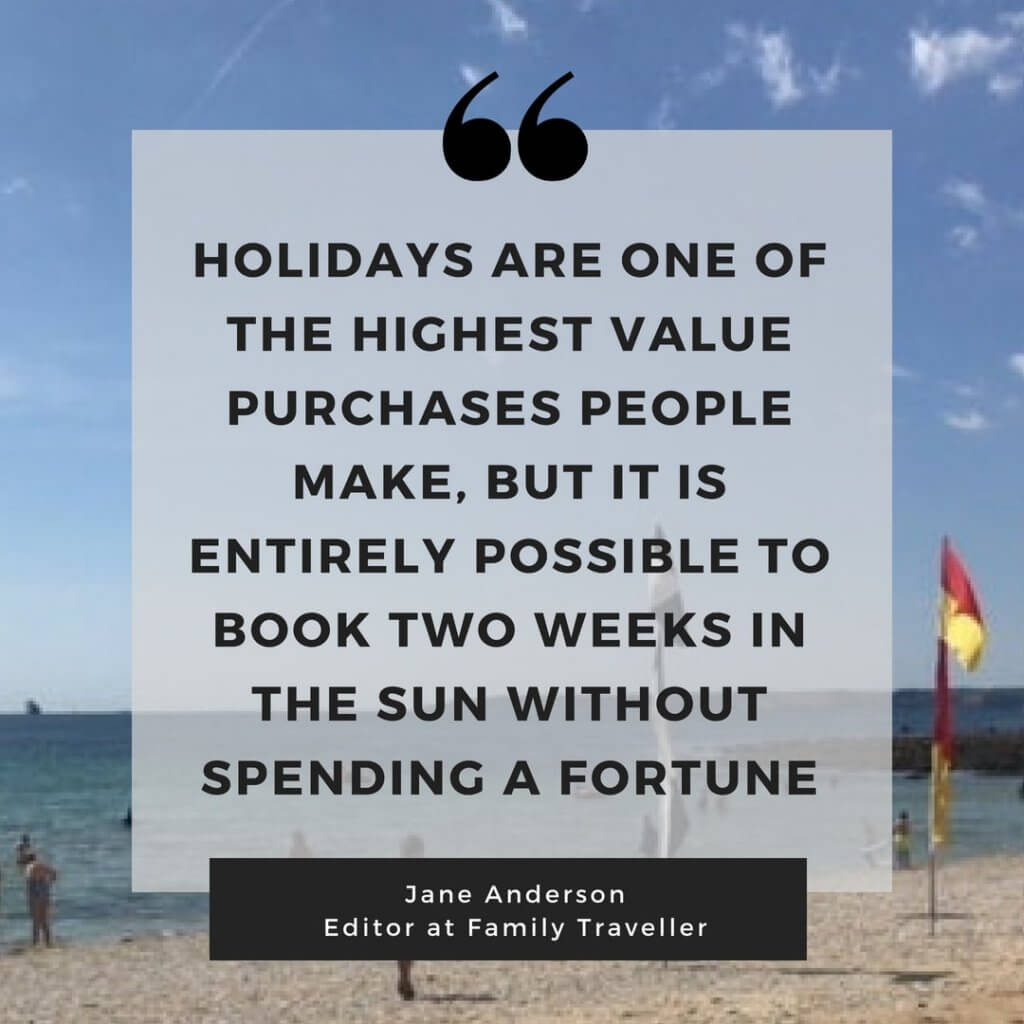 People sometimes think that cutting down on what you spend on holiday means compromising their enjoyment of the holiday. In reality, there are so many ways to be savvy which have no impact at all on the holiday itself, but which result in either easy savings or simple ways to get more money to spend while you are away. Here are my favourites from the panel:
Get the right travel policy
You only need to read the horror stories in the papers to know that travel insurance is a must. If you travel more than twice a year, an annual travel insurance policy usually works out cheaper than buying multiple policies for shorter durations.
Always make sure you read the small print and have covered yourself for everything; the correct destination (I always get confused about whether Tenerife is classified at Europe!), the correct names of those covered and whether any activities you are intending to get involved in are covered. Apparently, banana boats are considered 'dangerous sports' by many policies which I didn't know!
Finally, watch your alcohol consumption as you may find that any injuries incurred when you're been drinking won't be covered if you need medical treatment. Quite a sobering thought!
Think ahead when exchanging your holiday currency
Airport bureau de changes are one of the most pricey ways to convert your pounds in to holiday spending money. And yet so many people still use this 'easy' option.
Think ahead when it comes to exchanging your currency and use one of the cheaper options.
Be savvy with your card use abroad
Have a mix of cash available to spend and debit/credit cards. Remember, when using your cards abroad:
The credit card offered by B has a 0% non-Sterling transaction fee for purchases made abroad (excluding cash withdrawals). It also links to the B app so users can tag credit card spending and see instantly where their money is being spent.
Beware duty free sales tactics
Don't always assume you are getting the best deal and cheapest prices at Duty Free. Deals are frequently advertised as 'less than the average high street price' which means if you do your research before you fly, you'll likely find a cheaper deal on the high street.


Don't get hit by huge mobile phone charges
Since last summer, UK mobile phone users who travel within Europe pay the same prices as they would at home. In spite of this, you do need to beware of any data limits imposed by your mobile phone provider to avoid any surprise charges when you get home.
If you are travelling outside Europe, consider getting a new pay as you go SIM card just for the holiday. It could work out cheaper than daily charges on your regular contract. EE was recommended as a great option for travel to the USA by Jasmine.
If you don't want to get hit by extra charges, download any apps you need in advance, and make sure your data roaming is switching off and your phone is kept on airplane mode while you are abroad.
Booking tips
I have to admit that I always usually book our holidays myself rather than through a travel agent. However, as Cate from Kuoni pointed out, there are some clear advantages to spending some time with a travel specialist, even if you don't end up actually booking with them:
The cheapest options on price comparison sites will highlight basic rooms / the worst flight times. A travel agent will be able to tailor your holiday for YOU.
Travel advisors are experts in travel destinations. They will be able to suggest alternatives to destinations you may not have considered which may be significantly cheaper but fit your requirements equally well.
Travel agents receive bulk room discounts and may have whole blocks of accommodation reserved for them. It might be that going through an agent is the best way to get specific accommodation which you are after.
When booking yourself you often need to pay a significantly higher upfront deposit or even the full cost. An agent can help spread the cost by staging your payments.
Another great booking tip is to consider starting your journey somewhere different – flights may be significantly cheaper if you travel to or from an alternative airport, or include a stopover.
Lastly, if you book anything yourself, always use Quidco. Think the holiday itself, airport car parking, train travel etc. Holidays are a sizeable expense so the cashback could be substantial.
The extras
Holidaymakers spend an additional £118 on top of the cost of the holiday on pre-holiday purchases. The bulk of pre-holiday spending goes on a holiday wardrobe, followed by toiletries such as sun cream.
I loved Alice's suggestions to sort out your wardrobe and make yourself the best you can be from what you already have, rather than feeling you need to buy new outfits. Failing that, sell any clothes that you no longer wear and use only the money you make from these to reinvest in a new holiday wardrobe.
Beauty specialist Sophie opened my eyes to two great brands which don't put the same mark up on their products are the majority of the beauty industry: The Ordinary and Beauty Pie. Check them out for cut price beauty products for taking away. Also, don't discount supermarket own brand sunscreens; they are just as good as the well known brands. I've used the Aldi one and it is great.
---
Holidays are so important when it comes to recharging. Keep in mind though the importance of considering how much money you have to spend and not ignoring the reality of how you will pay for your holiday. After all, the de-stressing of holiday time could soon be undone when you step off the plane and you have to face reality again.
This post has been written in collaboration with digital banking service B. I was invited to attend the 'Beach Budget Ready' event.