This post may contain affiliate links which means that if you click through to a product or service and then buy it, I receive a small commission. There is no additional charge to you.
After the positive response to my first post on using the Monzo card for fee-free purchasing abroad, 'Should you pay in local or home currency when using your card abroad?' marks the second post within my 'Making the most of your money abroad' series. This one is all about exchange rate conversions when using a card to pay for things in a foreign country.
Should you pay in local or home currency? 
When you use a card to buy something abroad, the card reader machine gives you the option of being billed in the local currency or having it converted in to pounds. Here, you would receive a receipt showing what you have paid in pounds. I always used to think that opting to pay in pounds gave me certainty about how much my purchase was costing me…. Here, I show how this can be a costly mistake.
 Always choose to pay in LOCAL currency
When a local merchant e.g. restaurant, hotel or shop processes a transaction for you, if you opt to pay in pounds, the cost in local currency needs to be converted to give you a price in pounds. This conversion is done by their local bank and is almost always going to give you a worse currency exchange rate (the process is called dynamic currency exchange for those who are interested). As long as you opt to pay in local currency, YOUR bank will do the conversion. With my Monzo card, I get the Mastercard exchange rate which is excellent.
Potentially huge saving – don't get it wrong
As I show in the vlog, our recent €41.80 invoice on holiday would have been converted by the hotel in to a £40.16 charge. As I opted to pay in euros, my own card provider did the conversion for me, resulting in a charge of only £37.02. That's a hefty saving on a relatively small transaction fee. Imagine the saving (or extra cost if you get it wrong!) if the size of the bill is that much larger than mine in this example.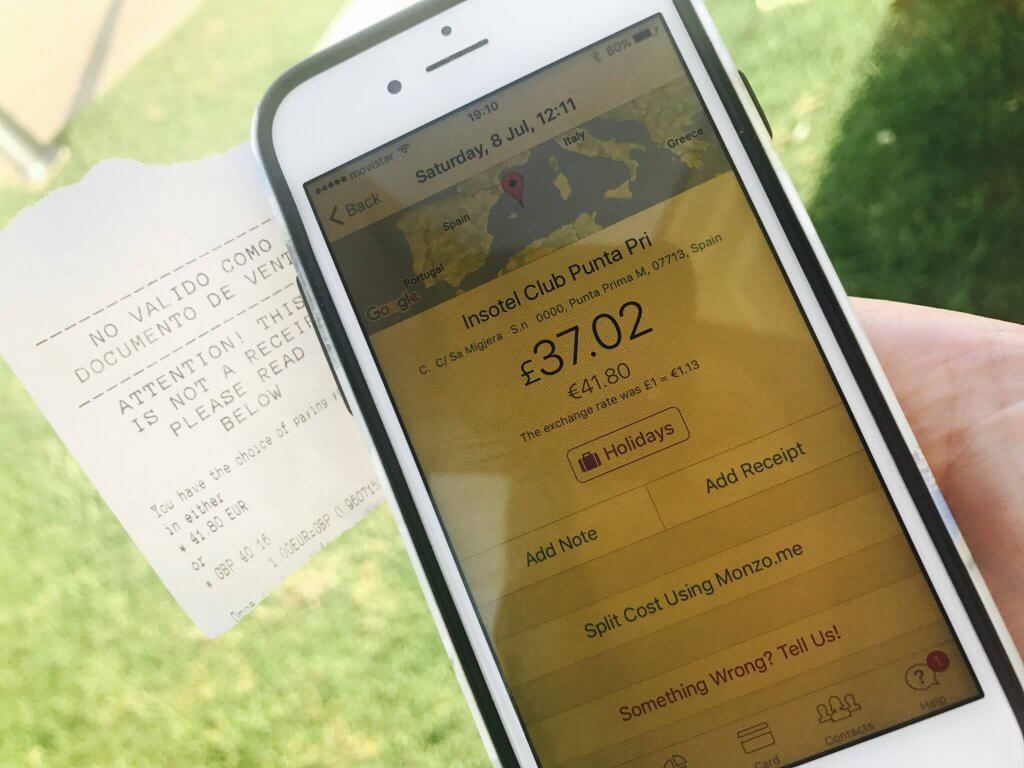 Top tips to get it right
Try to always press the button to select the local currency yourself on the card reader machine – this way you know that you have opted for local currency.
If the transaction processes in pounds (there have been reported occurrences even when people have asked to pay in local currency), ask for the transaction to be VOIDED, not refunded. Then start again.
If you have a major problem with a high value transaction which you later realise has processed using the local bank's currency exchange rate, then contact your own bank and they should investigate for you directly with the charging bank.
I hope that with summer holidays almost in full swing, this tip is useful for those of you who will be travelling overseas. It is always in your best interests to opt for a card transaction to be processed in local currency rather than in home currency. Remember, whilst you are abroad, act like a local (helps me remember, ha ha!)