This post may contain affiliate links which means that if you click through to a product or service and then buy it, I receive a small commission. There is no additional charge to you.
If you've ever found yourself putting off switching your energy and broadband providers, here's some good news: It's now easier than ever to compare and switch.
The UK's top switching site now has a double award winning app that can help you save up to £618 on your energy bills while also giving you access to exclusive broadband packages.
uSwitch's Switching Made Simple app lets you scan your bill's QR code for an instant, bespoke energy comparison, and you can even switch to the best deal right in the app. If you're looking for a broadband deal, you can compare the fastest and cheapest deals in your area. Easy.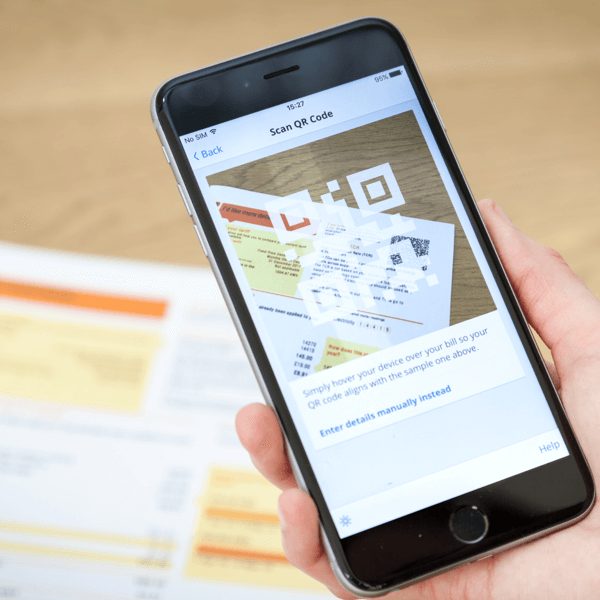 Beyond the switch, the app will keep tabs on the progress of the changeover for you, and will notify you when your deal is about to expire and it's time to switch again. It really couldn't be simpler to switch and save.
What can I do with the app?
You can use the Switching Made Simple app to quickly access the energy and broadband deals that are right for you, straight from your smartphone.
Switch your energy provider in safe hands, and get personalised, expert help along the way:
Scan your way to savings — It's easier than ever to run an energy comparison! Just scan your bills QR code to see your instant, bespoke savings
Compare and switch — anywhere, anytime. Compare the whole market to find the best plan for you, then switch to it in minutes
Track your switch progress — You won't be in the dark about your new energy supplier. Get alerts from the app about the progress of your switch
Keep saving — Leave it with us. Your details are saved in the app, and we'll keep tracking the market for better energy deals
If slow broadband speeds are dragging you down, it's time to find your perfect broadband package:
Exclusive deals — Get access to exclusive deals from leading broadband and TV providers when you switch through the Switching Made Simple app
Pay less, get more — From Game Of Thrones to Sky Sports, get more of the shows and channels you love for less


Get the speed you need — Whether you're streaming, downloading or gaming, find the right speed for you
One stop comparison — Compare broadband speeds and TV channels across multiple packages from top broadband and TV providers
What providers can I switch to?
Through the Switching Made Simple app you can switch your energy to British Gas, E.ON, EDF Energy, ScottishPower, SSE and npower. You can also switch to a dozen small suppliers including award-winning energy supplier OVO Energy, and the largest independent supplier in the UK, First Utility and many more…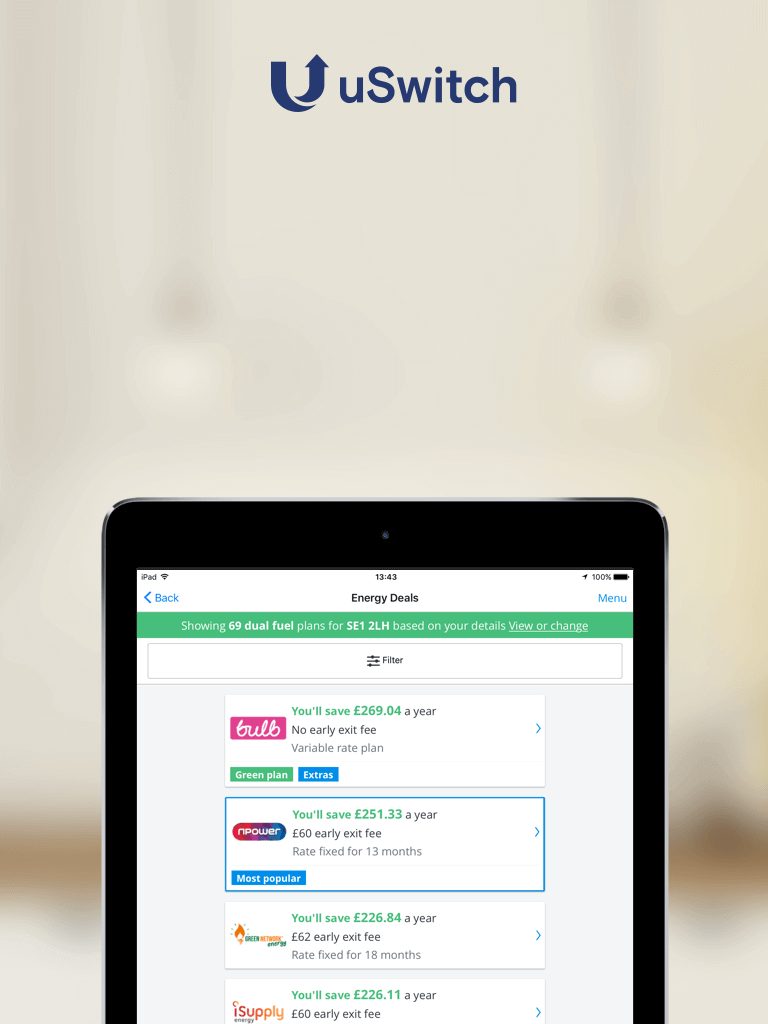 You can also switch to all the big broadband suppliers: BT, Virgin, SSE, Plusnet, Sky and TalkTalk as well as a range of others including: EE, NOW TV, John Lewis Broadband, Post Office, Vodafone, bOnline, Relish and many more…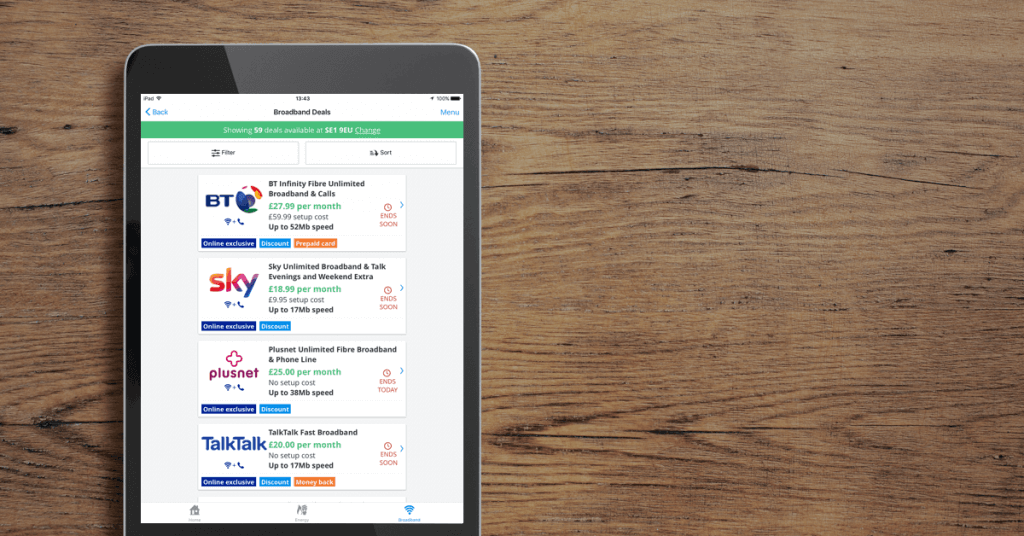 Where can I get the Switching Made Simple app?
Download the Switching Made Simple app through the App Store or Google Play, and get your savings in minutes. You can do it all in the time it takes to boil the kettle.
This is a collaborative post.