This post may contain affiliate links which means that if you click through to a product or service and then buy it, I receive a small commission. There is no additional charge to you.
I was so angry last week to read the story about the five year old girl who was fined £150 for running a stall selling homemade lemonade to festival goers. I understand the whole trading without a permit restrictions but it is a sorry state of affairs when a FIVE YEAR OLD child's entrepreneurial spirit is quashed so meanly….
School's out for the summer which means lots of little minds eager to keep busy. My five year old is forever coming up with ideas to make money so she can hit up Toys r us with her purse full of coins! Some of them good, some of them not so good! I think it's a hugely positive way to teach children the value of money by encouraging them to make their own money – we all know we think more carefully when spending our own money than somebody else's!
So I was more than happy to hear the success story of young entrepreneur Safin who has started his own business Socky Wocky selling funky, vibrant socks emblazoned with bold positive affirmations, at nine years old.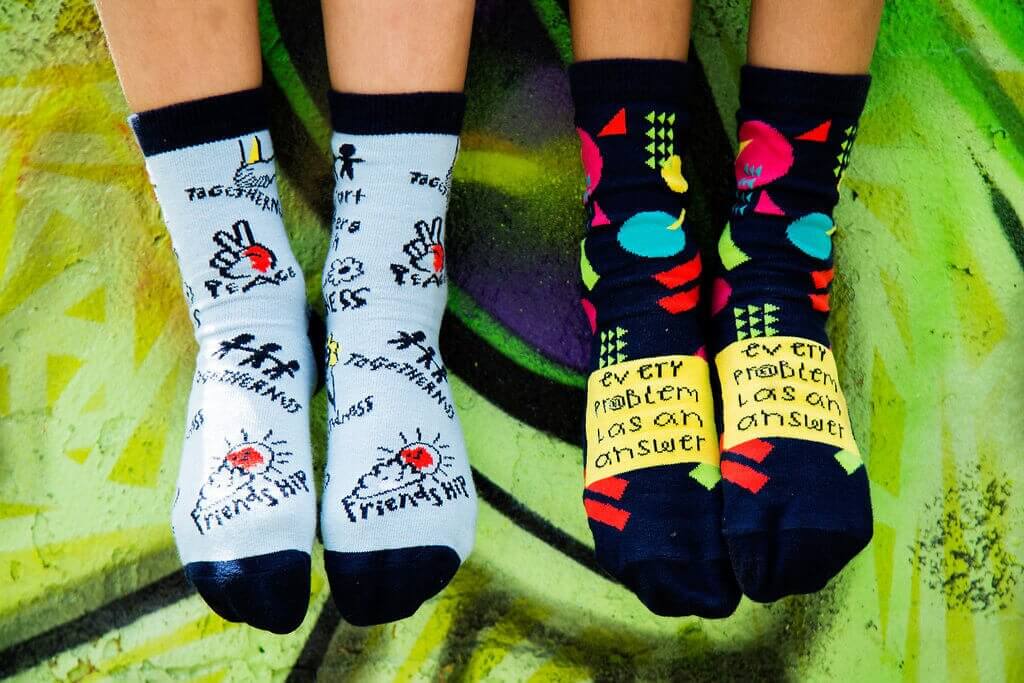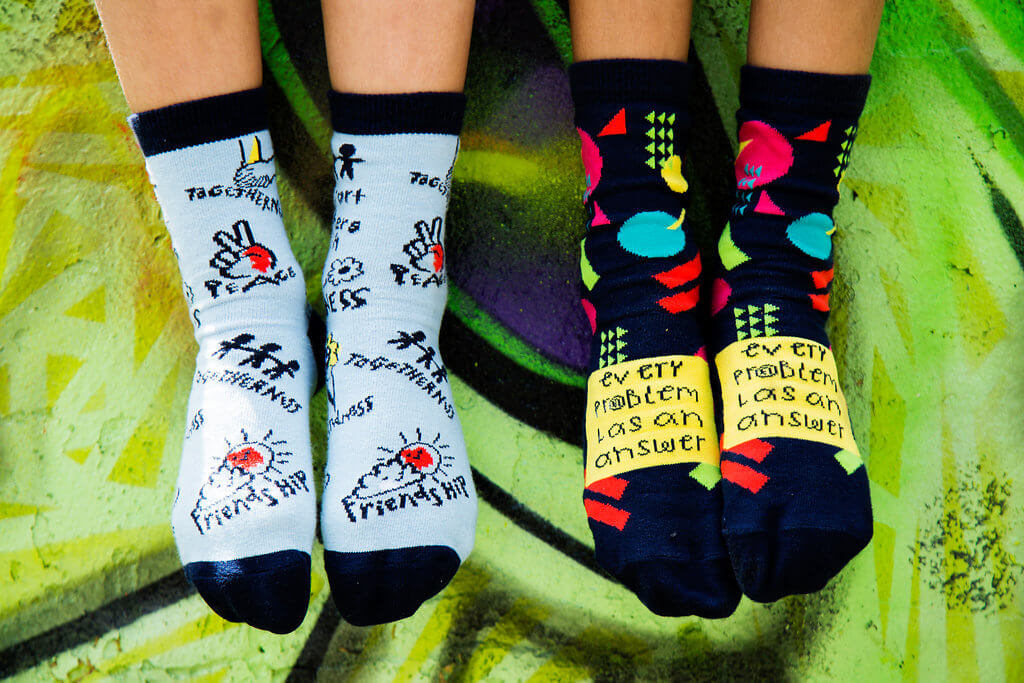 How did you come up with the idea for Socky Wocky?
We made a business ideas spidergram that we stuck to the back of the kitchen door. Every time I had a different business idea I would write it on there. After a month we went through all the ideas and socks was the idea I liked the most, and so did my family.
Lots of children doodle designs of clothes. How did your drawings grow in to a real online business?
With lots of help from my family and some of my friends. One friend (Maya) helped by being in my photos for the website.
I designed the socks with help from mummy and our designer! I just have my idea – what pattern I want on the socks, what saying and what colours. I start with my own drawings but they are never very good and that's where mummy and the designer step in and do it all fancy on the computer.
What's the most exciting part of Socky Wocky so far?
I really like being able to tell my mum what to do!  Normally she tells me what to do! I like designing socks and its cool when I get them to see them made and I get to wear them.  All of it is fun.
What are you doing with the money that you make from Socky Wocky?
(Giggles) Save it! I've always wanted to start my own business, so I can have more money to add to my tins (money boxes). I have two that I keep on my window sill and the money goes straight in there. I love filling them up with money that I get or even find around the house. When its full I take it to the bank and swap it for notes and put them in the bank.
What do you want to be when you grow up?
I would really like to be a famous footballer, but my mum always says I should have a back up plan, just in case! The next best thing would be a business man!
The mum behind the child's dream…
In the case of Socky Wocky, Safin's mum has obviously played a big role in turning Safin's dream in to a reality.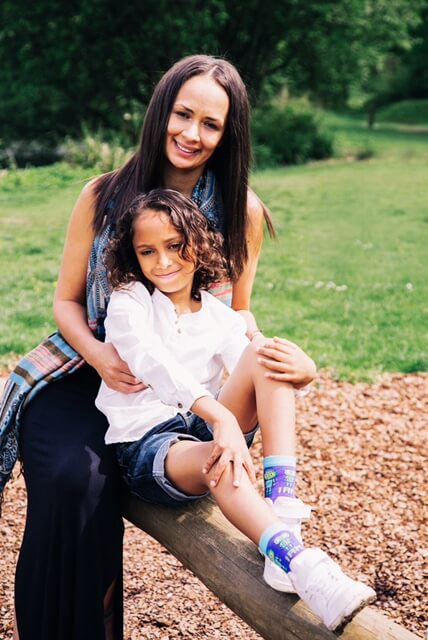 When I asked her what drove her to take his ideas to the next level and start a business, she had this to say:
Like all parents, I want both my children to reach their full potential. I think as parents or carers of young people its our duty  to encourage and nourish creativity, be it a business idea or a hobby. I want them to strongly believe that they can do anything they want and to know as a family we always will support each other. For me, SockyWocky is a testament to that. Me, Safin and our family have so much fun working on SockyWocky. At 9 years old Safin has the confidence to be himself, he already has so many dreams and hopes for himself. As far as Safin's concerned he can achieve anything and for me that's fantastic.  We are all so proud of Safin.
Win some Socky Wocky affirmation posters
Safin has also put his designs on posters for children to be inspired to do wonderful things. If you would like to be in with a chance to win some, please enter our great giveaway below, where 3 lucky winners will win a set of three posters.
If you have your own young entrepreneur with bright ideas, take a look at: Better Than A Lemonade Stand: Small Business Ideas for Kids. My girls currently want to be YouTube stars opening blind bags…. Watch this space!
If you have a budding entrepreneur at home, you may want to encourage your school to get involved with RedStart, a financial education charity.