This post may contain affiliate links which means that if you click through to a product or service and then buy it, I receive a small commission. There is no additional charge to you.
Finding new tenants for a rental property is one of the most time-consuming jobs associated with being a landlord. In the past, we have delegated to the estate agent who sold us the house – they have local presence on the high street, they often have a database of people looking for properties to rent and they also have the ability to advertise on the major property search websites – Rightmove, Zoopla, Prime Location etc – which little old me doesn't have on my own.
High street letting agents provide a range of services from just advertising the property for you through to showing prospective tenants around, credit checking, contract writing and inventory services. All of this comes at a substantial cost. The basic advertising service rarely costs less than a minimum of half a month's rent. It is frequently quoted at closer to a full month's rent.
So, when I had the chance to try out OpenRent, the UK's largest online lettings agent, I was up for giving it a go.
Their pricing is considerably cheaper than we had paid in the past and an online system for managing my tenancies appealed hugely as I am not a fan of paperwork!
OpenRent do not allow landlords to charge any fees to tenants so the platform is hugely appealing for renters. I've been on the other side as a renter in the past and it is so frustrating to have to pay £300 for a standard contract to be drawn up, £200 for a contract amendment to be made, £100 for an inventory etc. I think a platform like OpenRent is a welcome breath of fresh air for renters and landlords alike.
Here is my OpenRent Review: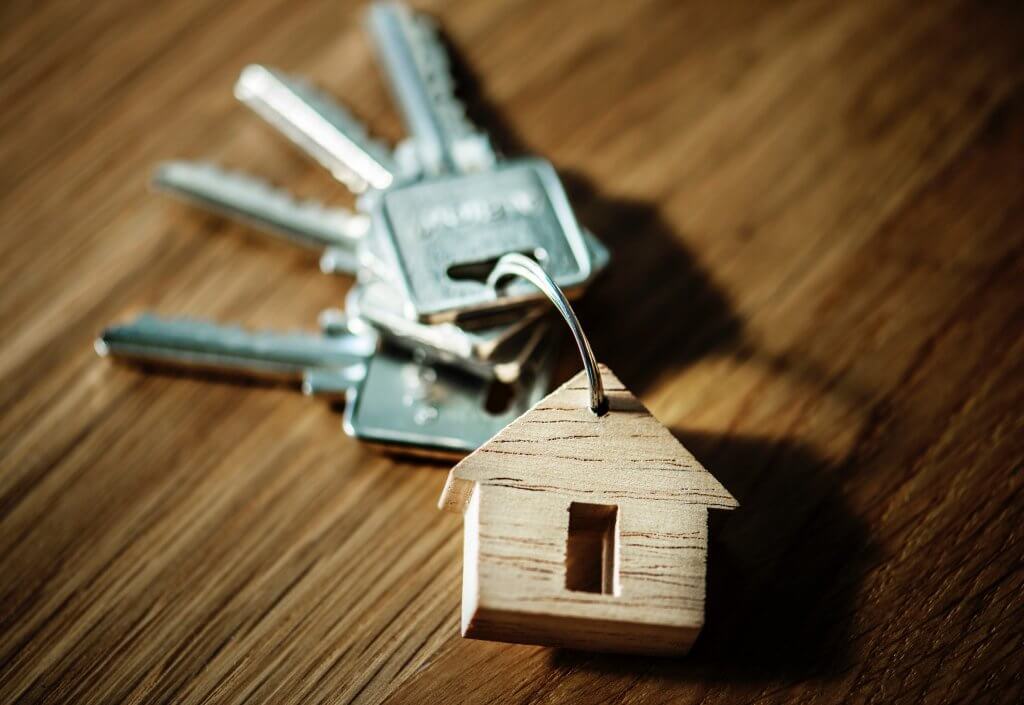 OpenRent advertising costs
Firstly, pricing. When you sign up, your first property is listed on OpenRent's own website as well as the major property portals (including Rightmove, Zoopla, Prime Location, Gumtree and more) for five days for FREE. You don't need to provide a credit card for them to sting you with fees on day six; there is no commitment to upgrade after this point. Your property will stay live on OpenRent's own property search listings for three months after this point.
Given that a huge proportion of landlords find tenants within the first few days, there is a good chance you won't need to pay anything at all to find your new tenants.
However, you can upgrade to keep your listing on the external property portals for an additional three months for £29. This is a total bargain compared to the £500+ we have paid in the past for this advertising cost.
An Online Rental 'Hub'
I love simplicity and order and can honestly say I was really impressed by the OpenRent system. It is easy to use, efficient and now enables me to have all my relevant documents in an online portal for easy reference.
Getting my advert up and running took me no more than a few minutes. You can set a pre-screening questionnaire for prospective tenants to answer to ensure they fit your requirements in terms of whether you accept families, students, pets etc.
It can also pre-screen net household income as a means for you to determine affordability at an early stage and before proceeding with viewings. No-one wants to waste time showing a tenant around who isn't going to pass an affordability test further down the track.
The viewing requests started almost immediately. Once viewing requests or queries come in, notifications are by both text and email, although no texts are sent during night-time hours.
I found a lot of viewing requests came through in the evenings; I guess as people do their house searching after work. This meant I could respond straight away to get viewings arranged.
Typically, you would have to wait for the agent to contact you the next morning/day in the case of a traditional letting arrangement. This process is a lot quicker than I have experienced with an agent in the past which I liked.
I like to move things quickly; when you are landlord, you want people shown around as soon as practical with a view to signing the contract and agreeing a move in date as early as works for both parties. Void periods are not a good thing when you have a mortgage to pay.
Rent Now
Once you have an interested tenant, this is where OpenRent really shone for me. Although from this point you can manage the contract and monies yourself, OpenRent offers a 'Rent Now' service which includes:
Tenant referencing/credit check
Contract drafting and digital signing
Deposit collection and registration with the Deposit Protection Service
First month rent collection
Once you agree to move forward to credit checking with the prospective tenant, they will be asked to submit a £200 holding deposit which takes the property off the property portals and holds it for them pending referencing.
Referencing is free for landlords. From the £200 holding deposit, £20 is deducted per tenant to cover the cost of a credit check.
The landlord can select either a speedy or comprehensive reference. This is the only cost a prospective tenant pays to rent with you via OpenRent.
I opted for comprehensive as this ensures that an affordability check, previous landlord reference and employer reference are performed. If a tenant passes the comprehensive check, you then have the option of purchasing rent guarantee insurance. For £89 a year, you can have your rental income guaranteed, which would also pay out for legal expenses if required. This is a huge bonus in terms of having the comprehensive reference check performed, even though it can take a couple more days than the speedy check.
At each stage, OpenRent sends an email with updates and guides you if there is an action which you need to take in the system.
Once you have been sent the reference report, if the tenant has failed the checks, they will be refunded the holding deposit by OpenRent, less the monies paid for referencing. Your advert will be re-listed.
If they have passed, it is assumed that you will move forward with the tenancy and you are guided to review a contract which is pre-filled with the information in your advert and tenant application including monthly rent, deposit, move in date and names of all parties. There is an option to add any optional clauses if you wish too.
The assured shorthold tenancy (AST) contract is comprehensive at 14 pages long. For me, it was great to just have to review it rather than edit the details myself – one less bit of admin. Once checked, the tenants are then emailed and asked to sign the AST electronically. The landlord receives an email requesting that they sign the AST only once all tenants and any guarantors have signed.
Digital signatures are becoming more and more commonplace. In our case, where we had tenants who wanted to move fairly quickly, being able to complete the signing of the contracts electronically on a Friday afternoon meant they could move in on the Sunday. Had we had to post contracts and had them posted back, they couldn't have moved in so early.
Whilst I am a fan of the electronic contract, it is available for download as well so you are able to manually sign it in the traditional way if you prefer.
Collection of monies
The signing of the contracts by all parties automatically generates an email request to the tenants for payment of the deposit and first month's rent. In my case, this was paid one minute after electronic signature of the contract. The automation is brilliant and makes collecting paperwork for the landlord's accountant a much simpler process especially at scale.
Once the tenants have paid the full balance of the first month's rent and deposit, the landlord will be notified automatically by email. They are then free to hand over the keys!
OpenRent handle the registration of the deposit with the Deposit Protection Service which is one less admin task for a landlord. Another great tick! This is transferred in to the landlord's name within a couple of days, and confirmed with an email.
Once the tenants have moved in, OpenRent release the rent to the landlord 7-14 days later. They also pass the landlord's account details to the tenants to allow them to make monthly rental payments direct to the landlord going forward.
This was probably the part of the process which I was most uneasy about – handing over keys to a property which I hadn't actually received the rent for to my account yet. However, I can confirm that we received the money and notification 8 days after the tenants moved in.
OpenRent do this to prevent against rogue landlords; by holding on to the rent until after a tenant has moved it, it ensures the property is available and actually under the ownership of the landlord. Nothing to worry about unless you are a dodgy landlord!
The good, the bad and the ugly….
The good points are numerous. I will be using OpenRent for all vacancies going forward, although we always hope for long-standing, reliable tenants which make for less turnover!
When it comes to price, the service is superior to what you would receive from a high street letting agent at a fraction of the cost. The full cost of the Rent Now service is only £49. If you only want the advertising service, this costs £29.
It's paperless. For each tenancy, I have an online portal where the tenant contact details, tenant's reference report(s), contract, DPS confirmation and any additional service reports are stored for easy reference. I love this!
OpenRent offer additional services at competitive rates. We needed a new gas safety certificate which I booked through them for a very competitive £45. The engineer contacted me within 24 hours and was able to do the work the next day. The report is stored in my OpenRent online portal – another great way to reduce paperwork and ensure everything is in one place. They also offer EPCs, electrical safety testing, professional photography, and buildings insurance – all at competitive rates as they have significant buying power.
The experience was a positive one and I would highly recommend to any landlords.
I just have one minor point which I think it is important to highlight.
The reference checks are performed by an external agency – Rentguard. The reference will automatically fail if a prospective tenant has a county court judgment against them. In this case, the checks on employment etc are not completed in full if they have not been received by Rentguard at that point. As a landlord, I want a full view of the prospective tenant in order to form a view if I am going to rent to them. If they have a £200 CCJ, but have a history of paying rent in full each month and hold down a good job from which they are able to afford the rent, I will look past the CCJ. I think you do need to use your discretion when reading the credit check reports. I was disappointed with the level of detail on a reference where the applicant had a CCJ discovered.
I should note that this is not something OpenRent control as RentGuard is an external partner. It is worth noting that as a landlord, you are free to conduct your own credit checks using any agency you wish.
With landlord profits being eroded by tax changes, saving on tenancy creation costs is an easy win for profitability. My experience of the OpenRent Rent Now process was positive and I would encourage anyone with a property to try it out for free for the first five days and see what you think.  
---
I was given the chance to try Rent Now at no cost in order to enable me to review the OpenRent service.