This post may contain affiliate links which means that if you click through to a product or service and then buy it, I receive a small commission. There is no additional charge to you.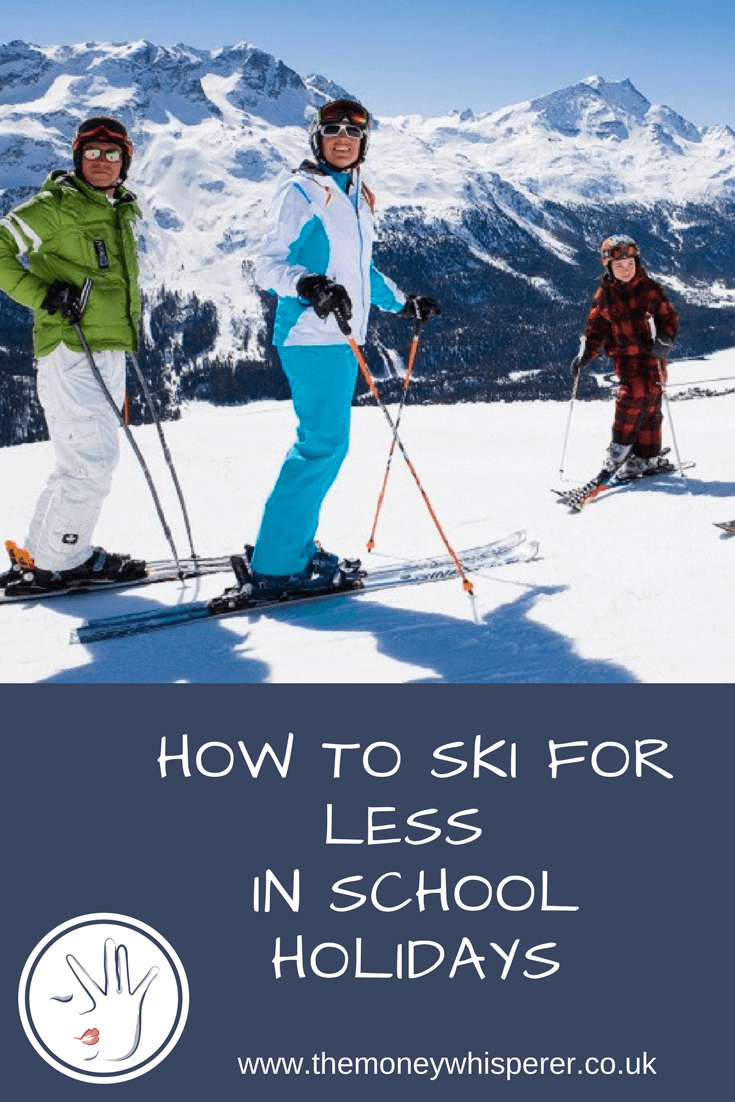 A random fact which most people don't know about me is that I ran a 5 star chalet for 15 people in the French Alps during my gap year. Meribel is a beautiful resort and although the work was hard – cleaning 8 bathrooms and making 15 beds with hospital corners every day – I got to ski every day and loved the alpine lifestyle.
Skiing is such a fantastic sport – once you get the hang of it! A ski holiday has it all – the opportunity to take in all that fresh air, exercise, eat lots of cheese (yum yum!) and enjoy the delights of vin chaud and après ski.
It's amazing watching the kids in ski school shooting down the pistes – they look like those weeble wooble toys that half topple over but then right themselves before they fall!
Most resorts have plenty of fun activities for families to enjoy e.g. husky sledding, ice skating, tobogganing, bowling, swimming etc. Our girls are a perfect age to master skiing and take advantage of these great activities – it doesn't have to be non-stop on the slopes – and so we're looking in to our first family ski holiday.
When to ski
The ski season in most resorts runs from mid-late December to April, depending on the altitude of the resort and the snow fall in any given year.  The problem for us is that we are now restricted to school holidays….
However, there are various ways to make a ski holiday more affordable in the school holidays…
Christmas and New Year
Many people choose to spend the holiday season at home so Christmas skiing holidays are a more affordable option than half term and Easter skiing breaks.
The bank holidays over Christmas and New Year mean taking fewer days off work to enjoy a holiday at this time of year.
The slopes tend to be quieter especially on Christmas Day and Boxing Day when most local residents celebrate Christmas at home which is an added bonus.
If you choose a catered chalet or hotel, all the cooking and washing up will be taken care of, leaving you free to ski, relax and enjoy quality time with your family – think how much work Christmas is at home!
February half-term
Half term is popular; smaller and lesser-known resorts, whilst still offering plenty of snow fun, will afford cheaper options and may also have late availability. There are plenty of hidden gems in the Alps like Flaine which may not be a traditional chocolate-box resort but offers superb skiing for all abilities and is family friendly too.
In the UK, there are two half term dates in place (as a general rule, week commencing 12 February 2018 will be half term in the South and week commencing 19 February 2018 in the North). Flight prices tend to mirror regional demand for those weeks, so if your half term falls in week 1 it is worth checking your nearest northern airport, and vice versa.
Easter
Similar to Christmas, during Easter holidays you can use bank holidays to take fewer days off work.
Warmer and longer days mean you can make the most of your time in resort – you get more bang for your buck at this time of year!
Most resorts, especially at high altitude and/or with access to a glacier, enjoy good snow conditions late in the season – just pick your resort wisely if you are heading skiing later in the season.
Other top tips
With the currency fluctuating, it may be worth considering a catered chalet or hotel to reduce your spend in resort. For example, staying in a catered chalet/chalet hotel, you only need to budget for lunches (and early apres) as breakfast, afternoon tea with cake and a 3-4 course dinner with wine is included in your holiday price (this may vary across tour operators).
Compare the cost of self-catering vs. half board. If you are booking a last minute deal, half board can work out more cost effective.
Team up with other families to take out a whole chalet or apartment and benefit from group discounts. There are few last minute deals of this type so early planning is recommended if this is something you would consider.
Consider self-drive rather than flying.
Many operators offer great deals if you book in advance. Look out for:
Free lift passes for children – French resorts tend to have free lift passes for under 5s and many Italian resorts go up to 7 or 8 years.
Ski hire offers (e.g. free equipment hire and helmets for children when adults pre-book)
---
If you're a travel lover, head over to exciting new travel blog Inside our suitcase for great travel inspiration and The Rare Welshbit for inspo on the best ski resorts.