This post may contain affiliate links which means that if you click through to a product or service and then buy it, I receive a small commission. There is no additional charge to you.
Do you know the cheapest way to get foreign currency? It's no secret that we love to travel and with the winter nights drawing in, we are busy dreaming about our next holiday. Now the girls are bigger, we want to do our first family skiing trip – watch this space for the preparations and finding the deals to save money even in the school holidays…
Whilst holidaying is exciting, paying extortionate exchange rates to change money, then paying again to change your left over foreign money back again really grates my gears.
How ridiculous is it that we 'buy' travel money from a foreign exchange bureau when there are loads of people out there in the world with the currency we want. What if you could just trade your money with someone else who has the currency that you needed, completely cutting out the middle man?
WeSwap
WeSwap – the people's currency exchange – uses the term 'social currency' for its concept of swapping money with real people from another country. I quite like the idea that if I want Australian dollars, I might be getting them directly from a hunky surfer (a girl can dream…!)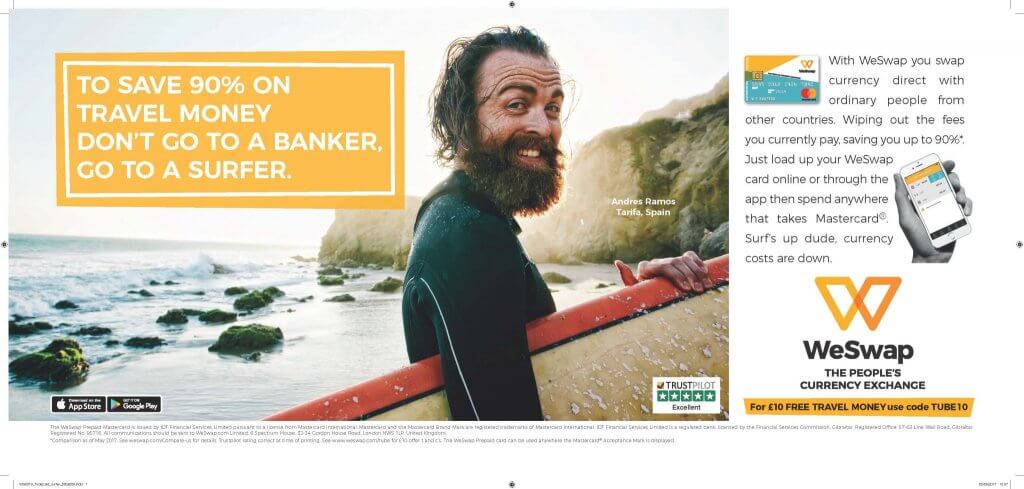 The aim is to give you a better rate by swapping the currencies of users in different countries directly, without buying foreign currency from banks or bureau de change.
How it works
You receive a WeSwap card backed by Mastercard
Load up your card securely with pounds using a debit card, online account or Apple/Android Pay
Once your card is loaded up, you can a request a 'swap' of your pounds
Spend – anywhere in the world that accepts Mastercard. Remember to always pay in local currency when asked at the point of sale to secure the best exchange rate – your WeSwap card will always cleverly pay in the correct currency.
Which currencies can I swap to?
WeSwap offers swaps between the following 18 currencies:
GBP – Pound Sterling
EUR – Euro
DKK – Danish Krone
NOK – Norwegian Krona
SEK – Swedish Krona
USD – United States Dollar
CHF – Swiss Franc
AUD – Australian Dollar
CAD – Canadian Dollar
HUF – Hungarian Forint
HKD – Hong Kong Dollar
JPY – Japanese Yen
NZD – New Zealand Dollar
PLN – Polish Zloty
SGD – Singapore Dollar
ZAR – South African Rand
TRY – Turkish Lira
ILS – Israeli Shekel
Fees
Swap fees are charged depending on how quickly you need the money.
Instant swaps are 2.0%
3 day swaps are 1.3%
7 day swaps are 1.0%
The card is free to use in shops/restaurants and online and if you take out more than £200 from an ATM (if less, there is a £1.50 charge).
Win-Win
It's a win-win situation for everyone involved for lots of reasons:
Save up to 90% – you receive great rates straight from fellow travellers wanting your currency in exchange for theirs. It feels right.
You can secure an on-the-spot rate so if you feel the pound is strong, you can make the swap there and then, instantly. With other pre-paid cards, the rate is taken at the time of your transaction; there are clearly benefits in times of volatility or when you feel the pound is riding high, to swap early.
If you come home with money, you would pay commission to have this changed back at a currency exchange. With WeSwap, you can swap this to another currency or swap it back and use it at home at no extra charge.
Having the WeSwap card with a PIN is far safer than carrying lots of cash. That said, for those who still like a small amount of cold hard cash in their wallet, WeSwap has recently launched WeSwap Travel Cash – a next day, home delivery service for foreign cash.
I'd love to know who I am exchanging my pounds with for their euros for our next trip. I wonder if it's this girl…..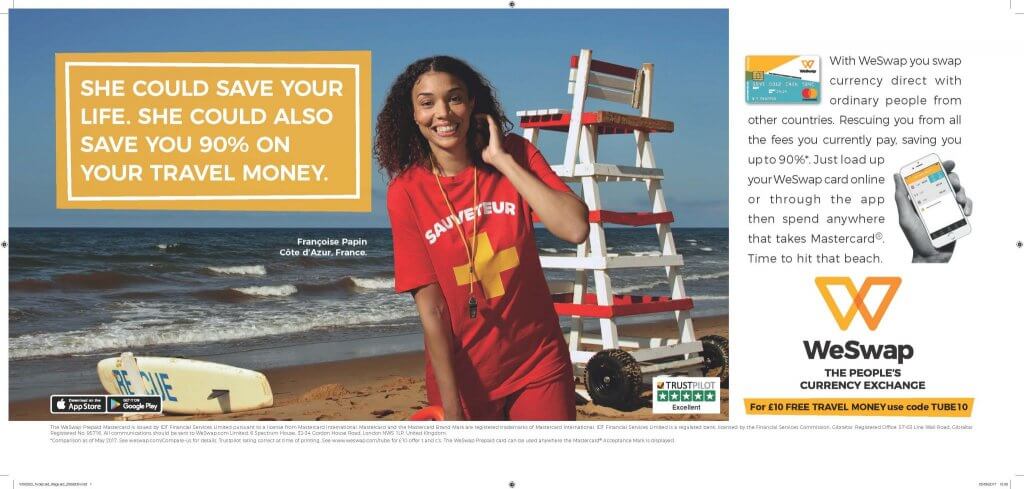 ---
This is a collaborative post.