This post may contain affiliate links which means that if you click through to a product or service and then buy it, I receive a small commission. There is no additional charge to you.
You child is approaching 3 years old and the rush is on. It's the chatters of the mums and dads. Everyone is in a rush to get a nursery space for…. 30 hours FREE childcare! Get me my 30 hours funding, my free nursery hours! Where do I apply for free childcare?! Gimme, gimme, gimme my 30 hrs free childcare!
Who doesn't like something for nothing?!
Mums, keep calm and read this post. Firstly, it's not for all – you need to see if you meet the criteria first. Only then can you sign up to register for a Willy Wonka golden ticket (just a code actually) to get you access to a place. Even then, that's not the end game as you need to find somewhere which will offer you what you are after.
Fear not! Here got some pointers about what to expect in terms of finding somewhere to secure a place, as well as when 'free' really means free, and when it doesn't.
What to do to access the funding?
Every 3 and 4 year old is currently entitled to 15 hours free childcare for 38 weeks of the year from the term after they turn three (universal funding). This can be taken at a registered childminder, nursery, or pre-school. This is not changing at all.
The additional 15 hours of funding is only going to be available to working parents who continue to meet certain criteria on an ongoing basis. The eligibility criteria is the same as for tax-free childcare.
To qualify, both parents will have to each earn (or expect to earn which is a bit contentious) at least £120 per week (equivalent to 16 hours at the National Living Wage), but no more than £100,000 each per year. A combined income in excess of £100,000 is fine. Single parents have to meet the same earnings criteria. You can be in paid employment, self-employed or on zero hours contract.
Sign me up!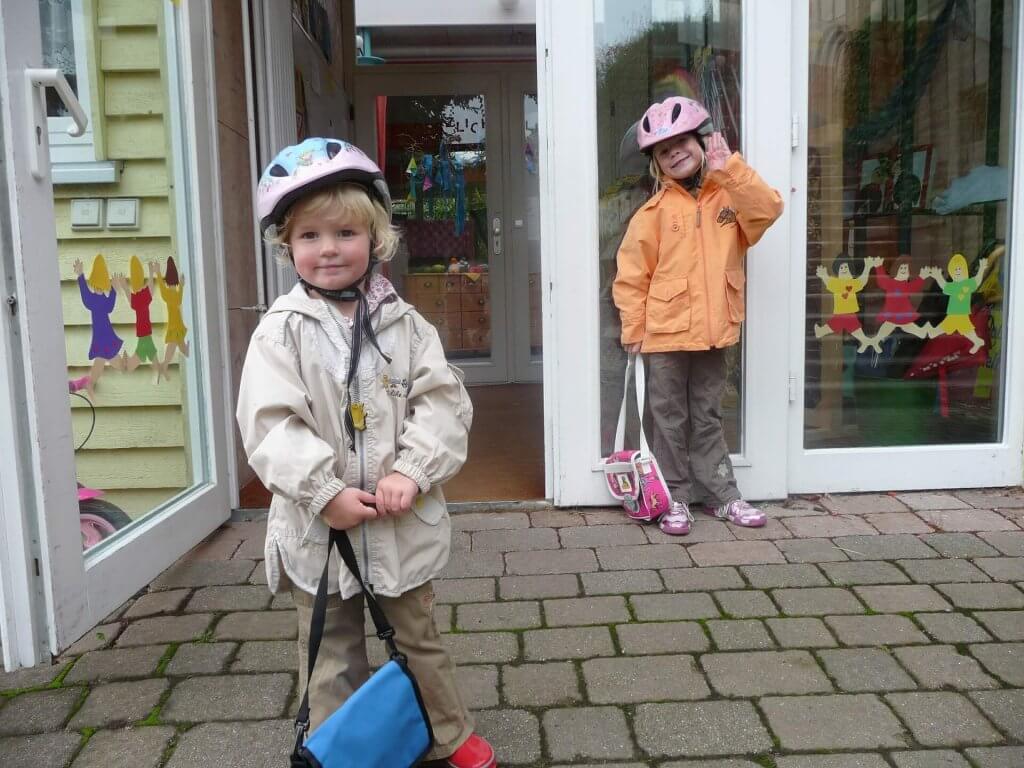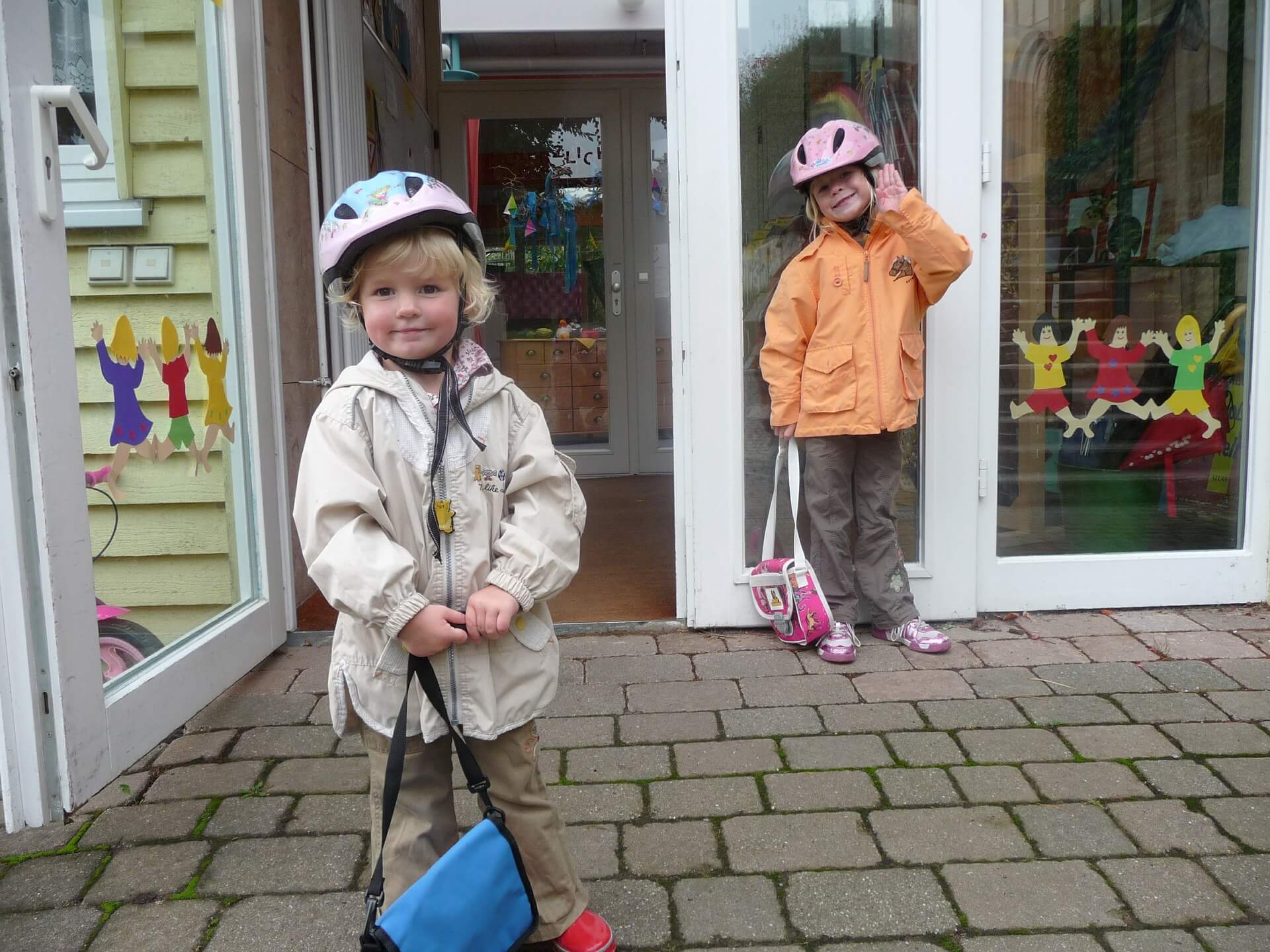 The website to apply for 30 hours childcare is:  http://www.childcarechoices.gov.uk. 
Once you have received your email confirming you can sign up, you can then go to this website to complete your application.
If you are eligible for 30 hrs free childcare, you will receive an eligibility code into your secure account. You need to take this code, along with your national insurance number, to your chosen childcare provider to secure your place. The code will be validated by the childcare provider before a place is offered to your child.
At the date of this post, this isn't going to happen straight away as the electronic system enabling the provider to validate the code is still being set up.
You'll need to reconfirm every 3 months
Your code will have an expiry date. You will receive notification to reconfirm your eligibility before the validity end date. You confirm that your circumstances have not changed since the initial application or update the application if it has.
If you are no longer eligible, you will receive a "grace period" though – this means you will be able to keep your extra 15 hours free childcare at no cost for a short period. Once the "grace period" has lapsed, you will still be entitled to the universal 15 hour childcare entitlement.
Can I get the funding at any childcare setting?
In theory yes but in practice, no. There's a lot of press about how many childminders, nurseries and pre-schools are not going to be able to offer the full 30 hours because it will leave them seriously out of pocket. So you'll need to contact the setting you want to ask if it is actually going to be offering it (it is not mandatory) and whether the offering suits your working pattern.
At this point in time, it is still difficult to know how many will and won't be offering the 30 hours funding, with many settings still on the fence until they receive local government guidance on how they can offer it (which isn't out yet in the majority of the country!)
I can hear some of you about to say 'that's outrageous, they should all offer it if the government has promised this will be available'.
What you may not be aware of is that nurseries and childminders across the country don't receive their full hourly rate from the government for these funded hours so are already making a loss on funded children who are only doing 15 hours a week at the moment.
The National Association of Day Nurseries conducted a survey which found this funding gap is now the highest ever at £1.68 per hour on average per three and four-year-old place. When you multiply this by 15 hours a week, 38 weeks of the year for each child in a setting, it can add up to a large number!
Nurseries can absorb these losses through fees for children under 3 and fees for additional hours for those who spend longer than 15 hours at the nursery. For pre-schools who have no under 3s, this funding gap isn't always sustainable long-term, and may require parents' voluntary contributions for things like snacks etc.  Similarly, for childminders who don't have large numbers of children, it is difficult to absorb the loss elsewhere in their small business.
When the funded hours offered are doubled to 30 hours, some settings would have to make cuts to quality to cover the gap which they are not prepared to do e.g. a reduction in qualified teachers, or increasing the ratio of staff to children. Some will no longer be financially viable at all if they offer the full 30 hours.
For smaller settings and childminders who may be asked to 'mop up' hours around another setting which is offering just the universal 15 hours (e.g. a maintained school pre-school which only runs morning sessions), the risk of being the provider of the second 15 hours may be too much to take on; the second 15 hours are not guaranteed as eligibility has to be verified every three months.
Something to think about if your preferred setting is opting out of the 30 hours free childcare…..
Get going NOW!
There would appear to be a potential risk around the lack of spaces available, although this is still an unknown, with many settings to date uncommitted either way.  My advice would be to jump on and see if you can get the hours and receive your code, then start asking around.
You don't need to sign up right now, but you do want to do it before the start of a term. Unlike the universal 15 hours free childcare where you can start at any point from the start of the term after you turn three, you will only be able to commence the additional 15 hours from the beginning of each term. So if you want the extra hours for September, don't wait until September to get a code or you won't be able to receive the additional funded hours until the following January.
Things to think about
The funding equates to 30 hours over 38 weeks of the year which is 1140 hours annually. Some settings you approach may 'stretch' the hours over the full year (or weeks that they are open) so you may receive less hours per week but over a longer period. If the funding is stretched over 51 weeks, you would receive 22 hours of funded childcare each week.  Given working parents are the target audience of this scheme, this may appeal to them anyway.
Your 30 hours funding can be split between two providers so if you wanted to take up a place at a maintained school nursery in the mornings, and then a childminder in the afternoon, this is possible.
The funding is for the provision of childcare only. Different settings will have different offerings e.g. some require you to bring a packed lunch and other provide a cooked meals, snacks etc; some offer extra-curricular sessions such as socatots with outside providers, some don't. You may be asked to pay for any 'extras' over and above 'childcare', however, you should not be forced to pay for them as a condition of taking up your funded place. This may mean that you have to accept certain sessions but it does mean that you can access your funded sessions totally free if required.
You can continue to use childcare vouchers to pay for additional fees over and above your funded hours. You also now have the option of opening a tax-free childcare account instead of childcare vouchers.
Champagne nurseries on lemonade funding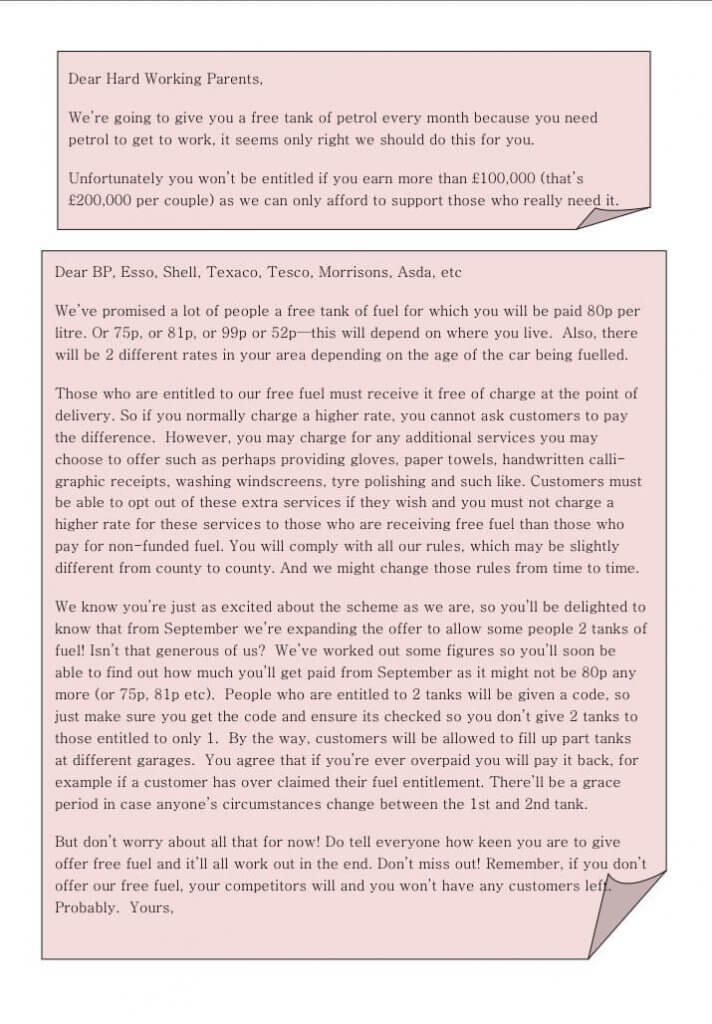 Finally, if you've read all this and think it sounds a bit badly thought out, you are not alone! <if anyone in the government wants me to give them a hand sorting the mess out and changing the system to one based on a childcare subsidy, I'm right here!>
I laughed out loud at the graphic here which explains the great thinking behind the idea, alongside the reality of the situation!
There is a campaign running to bring attention to how poorly thought out this scheme is. I am sure they would like a few new followers:  'Champagne nurseries on lemonade funding'
Leave me a comment below to let me know your thoughts on the free childcare scheme and how it's working for you either as a provider or a parent.
---
This is the second post in my series about the childcare choices available to parents. See here for my post on tax-free childcare.