This post may contain affiliate links which means that if you click through to a product or service and then buy it, I receive a small commission. There is no additional charge to you.
It's that time of the year…. Christmas present planning and buying is in full swing! This year I've asked for recommendations for ideas for practical presents for Mums to give me some inspiration and I've had some great responses. So if you're on the lookout for great gift ideas for that special woman in your life who is a bit tricky, think about some of these practical presents from these ideas.. and a few fun ones too!
Practical gifts for mums
Stationary is my weakness and I love any and all sorts of pretty stationary! I have had a BusyB family diary for the last 3 years and will be using one again for 2018. And it's the nicest colour yet which is an added bonus! How beautiful is this plum number?
When you have lots of schedules to keep track of, I love having a column for each family member and a main page (you can keep track of up to 5 different schedules). I tend to use the main page for myself and important things I need to remember, with the columns for the other members of our family. The final column is where I usually write myself a rough meal guide for the week ahead – sometimes it changes but at least I can see what I have planned for the week when it comes to shopping. There are also pockets to keep tickets and important medical and school letters (also useful this year when I bought panto tickets in January – they have been safely hidden in my diary!). It's also got a handy birthday reminders page, monthly planners and a slot on the inside back cover for Busy B Mini Sticky Notes which I also love. Practical, beautiful and well designed! This family diary retails for £12.99.
For the active mummies, the Yogisac is everything she's ever wanted in a practical yoga bag.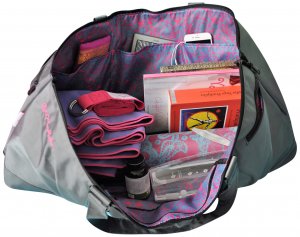 Created by Dragons' Den winners, this large (it is the length of a yoga mat – handy, eh?), attractive yoga bag is designed to extend the life of a yoga mat by protecting it in a quality, constructed bag. It's BIG! You can easily fit everything but the kitchen sink in there (in its 7 internal and external pockets) – yoga mat(s), towel, block, strap, water bottle, Ipad, laptop, wallet and LOTS of room left over. Don't be fooled in to thinking this is only for yoga bunnies, any gym fan would love this practical gift as its wipe clean, machine washable and splash proof material is designed with sporty people in mind. I'm thinking this will double up as a useful bag for when the kids have swimming lessons! Its a great price at £35.
I'm always on the go as a busy working mum and sometimes its hard to switch off at bedtime. The Dusk till Dawn deep sleep gift set is designed to help those people who want to enjoy a deep and restful sleep with natural and botanical ingredients. The gift is beautifully packaged and smells amazing as soon as you open the lid of the classy embossed box it comes in. It certainly looks more expensive than its £36 price tag.
If your loved one isn't getting enough quality shut eye, this is a perfect practical gift as it contains these great products to promote them waking up rested & glowing:
Dusk til Dawn Overnight Repair Oil, containing starflower, rosehip, wheatgerm and neroli, making it perfect for all skin types – especially dry and sensitive.
Massage Candle – the contents will melt in to an oil when the flame is lit, ready for you to receive a soothing massage (masseur not included!). Infused with the most indulgent French fragrances, including Cocoa Flower, Rose, Fig & Honey.
Lavender Essential Oil. A few drops in a hot bath, or on your pillow to help assist with a slow-wave sleep (that's a proper deep sleep between you and I)
For the mum who spends a lot of time on the sidelines of a sports pitch cheering on their kids, these hand warmers are an ingenious gift or stocking filler! I tried these out at the Remembrance parade; my hands stayed nice and toasty even though it was absolutely freezing! I highly recommend and at £23.95, they are cheaper than warming your hands on a cup of coffee week in, week out!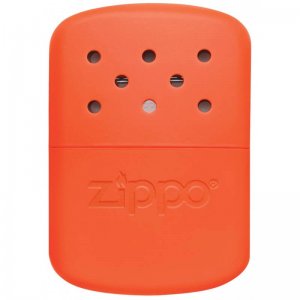 Any travel fans will adore this next gift idea which is the ultimate practical yet cool present. Who couldn't fall in love with this pretty map by Luna Creates to commemorate where their family has been on their travels.
We are lucky enough to have travelled to some great places as a family and as my husband travels a lot for work, I am going to love talking about the different countries on the map with our children. They will love pinning the pins on the countries which we would love to visit. These maps can be ordered in small and large sizes and with or without frames, with prices starting from £62.
If you are buying a gift for a spectacled mum, why not treat her to a new pair of frames for her glasses? This is the perfect practical present, as it combines practicality with style and personality! You can find some brilliant frames with high quality and low prices, searching for the perfect pair can be a fun activity, and seeing her eyes light up at the gift will be worth it. For glasses-wearers, a new frame can refresh their whole appearance, so get started now! What's your mum's style? Is she a fan of high-fashion, a classical look, or something a bit funkier…? Whatever her personality, finding a pair of glasses to match it will take your practical present to a whole new level.
For the super organised mum, there is nothing worse than running out of printer ink when your child's homework is due. The Epson EcoTank ET-3750 will remove any stress and hassle of printing homework, permission forms and the myriad of other school-related admin. Whereas most printers use cartridges, which require replacing as soon as they run out, the EcoTank runs on ink bottles instead, and with three years worth of ink included, you shouldn't have any ink issues for a while!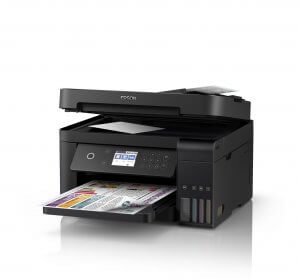 The printer takes a bottle of ink on installation (which I found really simple to do and not messy in the slightest due to the clever design of the ink tanks). There is an additional bottle of each colour too in a sealed bag which I have squirrelled away and hopefully won't need to touch for a while! I have never had a printer which connects so easily to WI-Fi and allows me to print from my phone. This printer is going to make life so easy for me – a big thumbs up. This product retails for £449.99 but when you consider the savings on the cost of your print cartridges over 3 years, it's a great investment.
Now for a bit of fun too
Now for a bit of fun too because we couldn't have only practical gifts could we… every mum deserves some treats too. I have loved browsing the range of gifts at Sous Chef and one which particularly stands out as I don't know any mums who wouldn't LOVE this, is the Gin & Tonic Infusion Kit.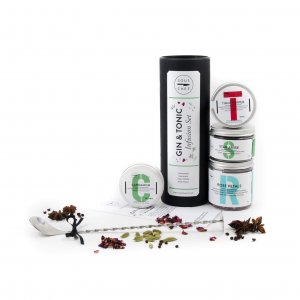 The kit is inspired by the vibrant Spanish 'Gin Tonica' scene, where bartenders serve the gin and tonic in a larger-than-life copa de balon glass with an array of exciting garnishes. It includes rose petals, timut pepper, star anise and cardamon as well as a cocktail spoon and masher, and tasting notes. Mmmmmm!! The packaging is simple yet stunning; a very beautiful gift at £17.50.
How funky are these roller skates? My daughters learnt to roller skate at Center Parcs this summer and it's a great activity that we can enjoy together at the local roller disco each weekend.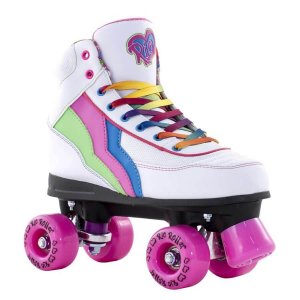 You can buy matching skates for mum and daughter over at Skates.co.uk (£49.95 a pair) and relive your own youth whilst having fun with your kids! Just don't break a leg! The skates are fantastic quality and with lots of vibrant colours and patterns to choose from, there's something for everyone.
The Book of Everyone is a 50 page book full of fun facts tailored to the special person you have in mind. Each one is stuffed full of curious facts and curveball miscellany, all set against a backdrop of world events and created by a host of writers, artists, designers and photographers in one big beautiful package – all of which you have complete control over when you design it.
It takes a couple of minutes to go through the steps to create this fabulous personalised book. With digital, paperback, hardback and deluxe editions available, there is something for everyone. We've had a good laugh at some of the facts in the book which we have created. I would love to hear some of yours if you get one!
Finally, Mums do a lot of hard work in the run up to Christmas. What about treating her to a Big Chilli Advent Calendar so she can enjoy some treats every day of December in the run up to her busy time! She deserves it!!
With 24 different chillies from around the world from the mild Mexican Pasilla to smoky Chipotle, and the world's hottest chilli, the Carolina Reaper, she'll get to experience the diverse flavours and each day's treat comes with a recipe too. I love cooking and am getting excited about opening these each day in the run up to Christmas.
Good luck shopping for the special mum in your life; I hope you've found some inspiration here.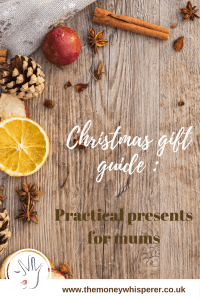 I was gifted the items featured in this gift guide, or similar from the same brand, in exchange for inclusion.