This post may contain affiliate links which means that if you click through to a product or service and then buy it, I receive a small commission. There is no additional charge to you.
I have a post today on the rise of the 'accidental landlord' which has been written in collaboration with the guys at ManageMyHome.co.uk. Property management is a subject close to my own heart; I have been doing a lot of it myself recently with a few new tenancies signed in the last two months, and I'm managing some ongoing renovations.
Whilst I actually really enjoy the process of finding and screening tenants, doing the paperwork and managing them on an ongoing basis, using a letting agent and/or property management company is far more appealing to many for a number of reasons.
Here we look at the help available to people who find themselves unexpectedly in a position where they are renting out a property, and why often a managed offering is their best solution for looking after their property.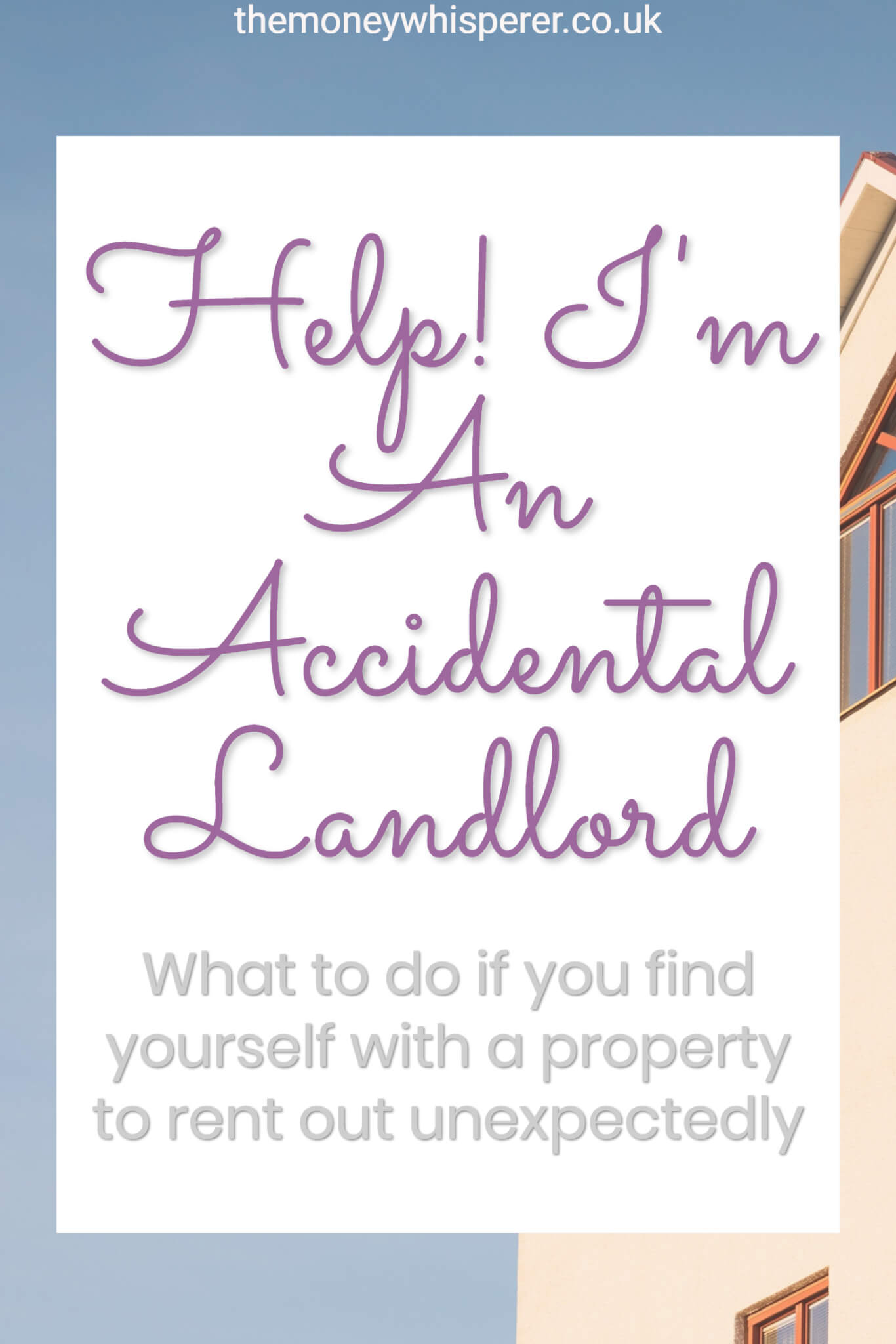 ---
Speculation around the housing market and where it is moving is constantly in the media. Average UK property prices have been accelerating since 2012 but the rate of growth has been slowing since the middle of 2016. Two events at that time affected the market. The first was the introduction of a 3% stamp duty surcharge for buy to let landlords and second home owners. The second was the EU referendum in June 2016. The combination of the two hit prices and activity.
We are now seeing the market adjust to the new order and the realisation that continued rapid price growth is likely unsustainable in the face of affordability and Brexit-related economic uncertainty.
In a time where there is significant uncertainty in the property market, the number of 'accidental landlords' is growing. Figures suggest that the number of accidental landlords has grown by 230,000, while the number of properties owned by buy-to-let landlords has dropped by 88,000 in the two years since the government increased stamp duty on the purchase of second homes.
The term 'accidental landlord' describes someone who finds them self with a property to be rented out by circumstance rather than choice.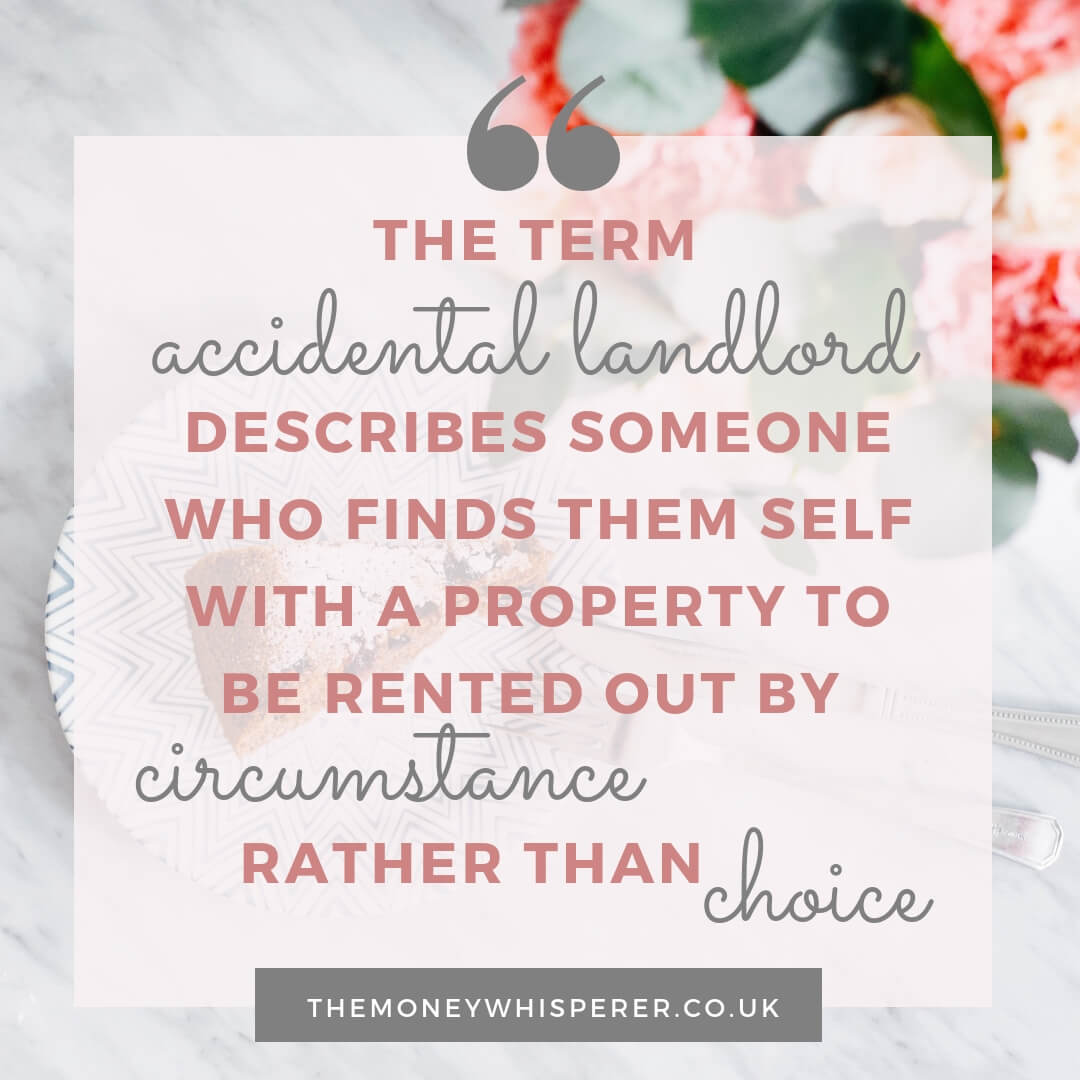 There are a number of reasons someone may become an accidental landlord:
Relocation for work;
Divorce or separation;
Couples who previously owned a property each moving in with each other;
Financial reasons; and
Unable to sell their property and have no choice but to let their property instead.
Managing your property as an accidental landlord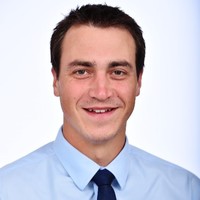 Darren Hoey, a 33 year old Chartered Accountant from Wimbledon, London, found himself as an accidental landlord when he accepted a job offer in Cape Town South Africa.
"I bought my first place in London a few years ago but after many years of working in London, when I had the opportunity to move to Cape Town, I grabbed it with both hands.  I didn't know how long I'd be away for and for that reason, I didn't want to sell my flat. I decided to rent it out instead."
Like many first time accidental landlords, Darren had no experience of renting a property.
As a result, Darren's first port of call was his high street letting agent to help him find a tenant and to manage his property whilst he was away.
"The property manager promised everything but did very little after finding the tenant. I had to pay them a substantial monthly fee until the end of the tenancy."
Using a traditional agent can be expensive.  Landlords using high street agents to manage their property are likely be paying letting and property management fees in the region of 15 to 20 percent of the rental income. Depending on the size of the property and where in the country it is located, these fees can amount to thousands of pounds each year.
Over the past five years, online estate agents have disrupted the sales market, offering homeowners a much cheaper way to sell their home compared with traditional high street agents. The good news for landlords is that now it's the turn of the lettings and property management market to benefit from the prop-tech boom, providing new and better value options for landlords.
Companies like ManageMyHome.co.uk, who Darren is now using to manage his property until he returns to London, are using technology to offer the same services as a high street agent but at a fraction of the cost.
Speaking about his decision to switch to an online property management agency from a traditional high street agent, Darren commented:
"The service from ManageMyHome.co.uk stands out as it's so transparent – they have always been clear about what I'm paying for management services and which parts of the service are being passed on to third parties (photography and floor plans for example).  
I have a dedicated property manager who is my one point of contact which I like. They found me a new tenant really quickly, at a higher monthly rental and with a smooth transition resulting in no void periods which saves me money. My total annual cost for managing the property has been around 7 months worth of the management costs with my previous high street agents."
Other things to think about if you are renting a property
Speak to your mortgage provider. They will need to be notified if you are renting out your property. Whilst many mortgage providers will grant mortgage holders a grace period before they need to switch from a residential to a buy-to-let mortgage, you should speak to your own mortgage provider to get clarity on their terms and conditions.
Speak to an insurer broker. You will need specialist insurance if your home is being rented out. They will be able to advise you on public liability insurance also.
It is a good idea to consider joining the National Landlord's Association for valuable advice on tenancy deposit schemes, and advice on every steps of being a landlord.
Employ an accountant to assist with the preparation of your tax return. You will need to declare your rental income on by Self  Assessment each year.
---
If you find yourself an accidental landlord and looking for a great book on the subject to help you navigate the complexities, The Accidental Landlord is hugely informative.