This post may contain affiliate links which means that if you click through to a product or service and then buy it, I receive a small commission. There is no additional charge to you.
Important information: The information in this article is not a personal recommendation. If you are unsure about the suitability of an investment you should speak to an authorised financial adviser. Please also be aware that the value of investments can go down as well as up, and you may get back less than you invest. Tax treatment depends on individual circumstances and all tax rules may change in the future.
This is a paid post in collaboration with PensionBee.
---
The coronavirus pandemic has changed all of our lives. As well as primary concerns around our health, there are heightened levels of financial uncertainty around job safety, reduced income and the availability/timing of financial support from the government.  
In my role as a money coach and financial educator, my goal has always been to promote good financial health and well being, and ease the burden of financial anxiety. This has never been so important as right now. Here is my guide to supporting your financial health through times of uncertainty.  
---
Focus on what you can control
Anxiety and stress are a by-product of the way that you choose to think and respond to a situation, not a result of the situation itself. You can't control everything that happens to you and around you, but you can control the way that you respond.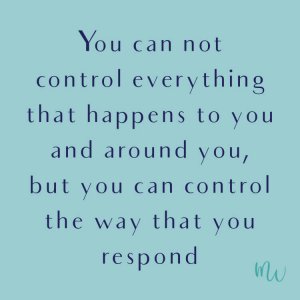 By focusing on what you can control, you can reduce those unwanted feelings. 
Instead of looking at the big picture, focus on just one small choice to move you forward in a positive way. This might be making a phone call to clarify your understanding of your options, completing an application, sitting down to reassess your budget, re-negotiating your bills. 
But not all at once. One action at a time. 
Be consistent in making those small actions; the cumulative effect of lots of small steps can be a huge and positive impact. 
If you don't have emergency savings
Do not panic if you don't have a buffer of savings to fall back on. 
Whilst the personal finance gurus and financial coaches of this world have long been saying that it is advisable to have a minimum of 3 months (but preferably 6 months) of expenses tucked away for an emergency, the reality is that the vast majority of the country don't. 
It's time to take a cold hard look at where your money goes, and cut back on any non critical spending.
I typically use the word 'non-essential' when going through this exercise with my clients. However, speaking to clients recently, they are finding that things which they previously considered 'essential' are not actually 'critical'.
Consider what it is in life that is truly important to you. It is often in times of turmoil that we have the greatest moments of clarity.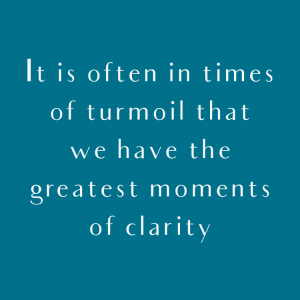 Embrace your learnings and act on them.  
Using my own grocery shopping as an example, when I did my online shop earlier this week, I realised that a lot of the items in my 'favourites' (i.e. the things I usually buy) are things that we just don't need right now to eat well and healthily. The result is a scaled down, and cheaper, shopping basket. 
What are your critical, non-negotiable expenses? 
Often those things that previously you may have considered 'needs' are actually 'wants'. If in doubt, leave your buying decision for 48 hours and come back with a fresh outlook. Do you really need whatever it is that you had contemplated buying a couple of days before?

Be ruthless around what you absolutely need to spend money and what you don't. Compile a list, get your partner to compile a list independently and then compare the two. Whatever makes the final cut, look to reduce these significantly through price comparison or changing supplier.

Those expenses that are non-essential, cancel. You can always come back to them when you have more certainty about your finances. It's important to recognise that any decision you make is not forever; we can always make different choices in the future. 
Understand your entitlement to government support
The government has announced unprecedented financial support measures to support the country through this crisis.  
To find out what benefits you may be entitled to, visit http://www.entitledto.co.uk. The government's own website is the single best source of guidance on coronavirus and claiming benefits. 
The Chancellor has also set out a package of targeted measures to support public services, people and businesses through this period of disruption. Again, the best source for this is the government's own guidance paper. 
If your income has been impacted, make it a priority to apply for what you can as soon as you can.
Be patient and trust that support will be provided, even though the systems are being overwhelmed at the moment. You can only influence your own actions. 
If you are having to dip into savings
Do not get anxious about using your emergency fund; this is exactly what it is here for.
Now is a good time to collate or update your financial record keeping. It doesn't matter whether this is electronic or on paper; whichever suits you best. 
Learn how to pull together the information to pull together your net worth
here
.
Your net worth shows everything which you own less everything which you owe. 
You'll want to be able to see clearly in which accounts your money is held and the associated rates of interest. If you need to withdraw money, choose the account with the lowest rate of interest first. 
Remember, if you have money tied up in the stock market, investments which have dropped in value are only showing paper losses until you actually crystalise the loss by selling. Carefully consider all your options before selling at a loss. You may want to consult with a financial adviser in advance of making any investment decisions. 
In normal times, you may face penalty charges to access funds in fixed interest term deposits but most banks are currently agreeing to waive access fees. Check with your bank ahead of requesting a withdrawal. 
Similarly, many investing platforms are cutting dealing charges so that people can access funds held in ISAs. 
Time to refresh your budget
Feeling in control of your finances is vital for healthy financial well being. 
Preparing a budget, or spending plan, is one of the simplest ways to help yourself feel in control about the money you have coming in and out. 
Take some time to work out what your current priorities are and ensure that you choose to direct your money to the things that are important right now. Be intentional about where you spend your money, especially if future income is uncertain and you want to build a buffer fund. 
A budget is fluid and you can change your intentions when you have more clarity. In times of uncertainty, monthly budgets may change materially; this is fine. Having a framework in place where you know what your fixed costs are and where you have flexibility to take out costs will make this easier. 
Housing. The government has announced two crucial measures in this regard. If you are a homeowner, you are able to take a 3 month mortgage holiday. If you rent, the government has legislated to

protect renters from eviction

during this crisis. If you are in a position where you are unable to meet your housing costs, speak to either your bank or your landlord. Do not simply stop paying as this will result in longer term implications.

Groceries. Plan ahead when you go shopping; more than ever, this is a time to avoid waste. Don't get caught up in panic buying; you could end up spending money on things you won't use. I'm not saying don't buy extra to avoid the need to shop as often, but be selective in what you are choosing.

Reduced costs. You may find that costs which were previously essential have changed. With the restrictions in place, transport costs will go down as we stay at home. Similarly, with shops and entertainment centres closed, any regular expenditure here will be saved and can be redeployed elsewhere in your budget. 

Increased costs. Think about any costs which you don't normally incur or which will increase now with being at home and if you have children, having them home from school. Think about utility bills, grocery bills and any delivery costs for goods which you would normally shop for in person. 

Feel good expenses. What do you need in your life to keep you sane at this time? Do not deprive yourself of everything; self-care is vital during unsettled times. 
Future goals
It's important to be aware that navigating uncertainty doesn't have to mean that life has to change drastically or get put on hold. 
In fact, maintaining normality as much as possible is good for lowering levels of worry, assuming your circumstances allow and you have a healthy emergency fund. 
Going through the exercise above of reevaluating your expenses provides clarity on the available funds you may have to spend or save over and above necessities. In light of the near term uncertainty, you may want to ask yourself if you want to change any of your financial goals which you were previously putting money aside for? 
Some goals may be put aside all together; possibly that new car isn't necessary when your current one is working just fine. A big 40th birthday holiday next year, although it seemed so important last month, may no longer be a priority. This was our conversation around the dinner table last night…
Other goals may withstand the test of priorities. For us, one of these goals is continuing to pay into our pensions.  
Declines in the stock market mean that the value of investments have gone down; I am well aware of this even though I am not obsessively checking my balances. 
It's unknown whether the markets will continue to decline and when we might see a return to the previous highs. However, I have never been someone who tries to time the market. I have a regular direct debit into my PensionBee pension which comes out at the same time each month. This is staying as it is. 
As markets have declined, at the moment I am buying more for the same monthly investment. This is good news!
By continuing my monthly direct debit into my PensionBee pension, I can benefit from pound cost averaging and I'm also continuing to benefit from tax relief on my pension contributions. Right now where interest rates are at an all time low, I feel that this is a great return on my investment.
PensionBee have been great at communicating how they are working at this time and sharing information on the impact the virus is having on pensions – see this article here.  
Credit cards, loans and debt repayments
If you are struggling to repay your debt, speak with your provider. Do not just stop making payments as this could have serious longer term repercussions. 
If you have been overpaying on debt repayments to clear debt faster, consider reducing your repayments to the minimum balance for the short term. Repurpose that additional money to pay for the expenses you have identified as critical, or to build your emergency fund.
Now is a good time to be aware of your credit limits and current balances, in case you need to use credit cards to make essential payments. Complete the net worth exercise detailed above. 
Be aware that offers on 0% transfers are being removed from the market every day so you may want to act quickly if there is a possibility that you may need a credit card for future purchases.